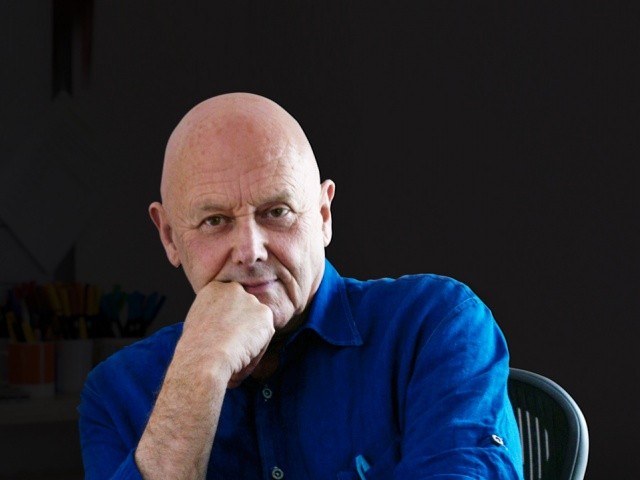 It is with much excitement that we welcome renowned branding specialist Michael Wolff to Cape Town as the first Design Indaba Visiting Professor.
In line with Design Indaba's commitment to promoting and supporting design education in South Africa, Wolff will take the position of visiting professor in the design department at the Cape Town University of Technology (CPUT) this March.
Bringing some 50 years of experience to the classroom, Wolff will be guiding third-year students through a rebranding exercise that reimagines an established South African brand - a creative process that might start without any preconceived ideas. At Design Indaba Conference in 2011, Wolff famously said that the thing standing in the way of your next great idea is your current good idea!
Wolff is excited about his visit to Cape Town: "I feel privileged to be in the path of these young people and to have a part in their journey to creative realisation."
"The Faculty of Informatics and Design is pleased to be a part of this international collaboration between Academia and Industry, and we hope this will lead to further collaboration between ourselves, the Design Indaba and International partners," says Professor Johannes Cronje, Dean of the Faculty of Informatics and Design at CPUT.
Design Indaba is equally excited about this opportunity: "It is great to be able to draw on our rich network of alumni to give South African design students access to one of the world's foremost designers and creative thought leaders in the form of Michael Wolff. We are both excited and honoured to welcome somebody of Michael's stature as the inaugural Design Indaba Visiting Professor," says Ravi Naidoo, Design Indaba founder.
Wolff is one of the founding partners of Wolff Olins, a leading branding consultancy with offices in London, New York and Dubai. He has been working on brands since 1964, bringing a wealth of knowledge and experience with him. Wolff has worked on countless brands and has lectured in all corners of the world. These days Wolff runs Michael Wolff & Company in London.
Watch Wolff's talk at Design Indaba to find out more about his work.
Watch the Talk with Michael Wolff