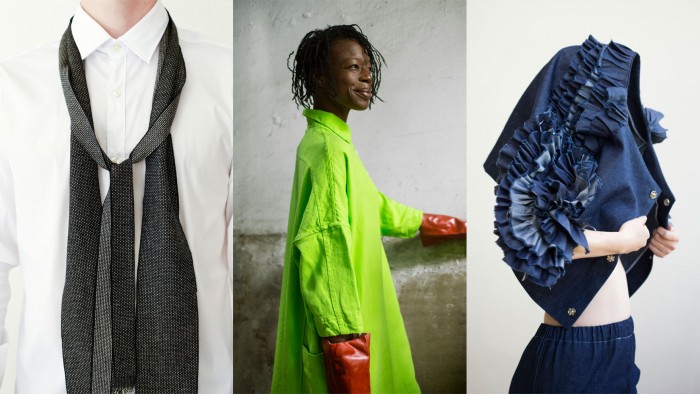 With her world-renowned eye for design and celebrated penchant for pattern recognition in the industry, the celebrated Dutch trend forecaster Li Edelkoort will once again be gracing the shores of South Africa in February 2016 for her annual insight into the pulse of the design world. This year not only Cape Town will have the opportunity to see the famous creative in action, but Johannesburg will be treated to this coveted design event as well.
All Design Indaba Conference delegates receive a 20 per cent discount to the seminar, and all Simulcast delegates receive a 10 per cent discount.
Read more about Edelkoort's sneak peek into the seminars below, or get your ticket here.
Fashion SS2017: THE EMANCIPATION OF EVERYTHING
As the long-awaited follow-up to Trend Union's ANTI_FASHION season, this seminar will present SS 2017's colours, textiles and styles. Radical change is needed to give shape to the 21st century, at last!
With the parting of the old ways, the rupture with tradition and the detachment from generalised greed, we can envision a new departure with a disconnected and removed way of working, giving room to intuition and inspiration, free from self-imposed conventions and self-invented logic.
Home & Lifestyle 2017: TURNING IN CIRCLES
Edelkoort will also be presenting Turning in Circles, the latest Home & Lifestyle seminar.
The circle is a potent social symbol of inclusiveness and togetherness; of a universal vision on our planet and our milky ways of life.
The rounder edge of materials will deliver design for a softer and more harmonious interior and the round shapes of lighting will be emanating in a softer fashion, as if they possess an aura. Form will be further pushed to a perfected sphere with round tables, round stools and round carpets. In the process, legs will be turned, ceramics thrown and structures bent to abide by the rule of the round: confirming the remarkable return of the decorative arts. The result is a circular lifestyle forecast, which has no beginning and no end and can be turned round and round for inspiration in creation, information on colours and the realisation of materials.
Professionals: R650
Students: R550 (must present a student card)
Conference delegates receive a 20 per cent discount, and Simulcast delegates receive a 10 per cent discount when purchasing a Li Edelkoort seminar ticket.
Ticket sales now open: Cape Town | Johannesburg