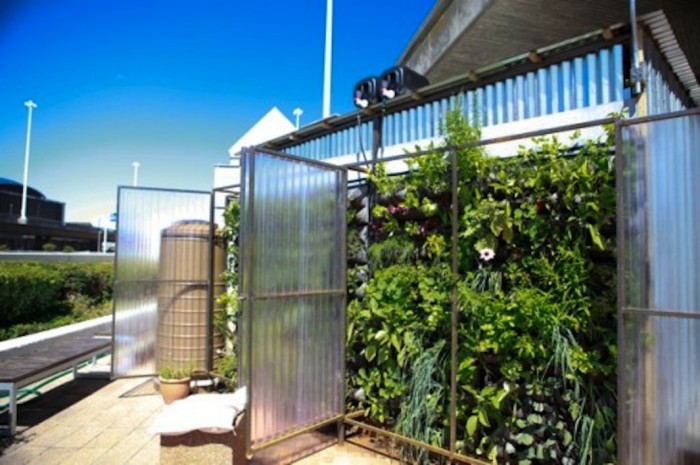 Dire living conditions are the backdrop to the lack of services like proper sanitation and refuse removal, clean water, public health initiatives, adequate safety and access to economic opportunity.
Shack fires regularly rip through these informal settlements, taking lives, ravaging homes and destroying earthly possessions. During the rainy season families are flooded out of their homes into temporary housing, in conditions exacerbated by Cape Town's icy winters. These familiar experiences have become a regular feature in a country that has collectively failed to address the issue of dignified housing for all.
Currently, South Africa remains reliant on the government-funded capital subsidy housing scheme. In this system, demand outstrips the ability to deliver enough quality housing supply within a reasonable timeframe. The effect of the housing backlog leaves thousands waiting for a house while enduring living standards below those guaranteed by our national constitution. Communities become fragmented, unsafe, and unsustainable, and inclusive economic growth becomes increasingly difficult.
Moving people from their existing circumstances to permanent homes is not as simple as it seems. There is great need for public-private collaboration on new ways of addressing this complex issue, but what can be done in the meantime? Do we seek temporary interventions that aim to help the most vulnerable communities while we work towards a more permanent housing solution?
While the issue of housing is inextricably linked to politics and service delivery, it is also a spatial design issue. Despite this, few designers are engaged in the process of finding innovative, radical ways of addressing the problem. There are multiple opportunities to have design interventions that will contribute to making the temporary more liveable. From redesigning the starter kits that get distributed by disaster management after a fire, to developing new housing typologies and reimagining how our cities work – there are plenty of design briefs to answer.
Design interventions for change
In 2007 Design Indaba presented the 10×10 Low-Cost Housing Project, which aimed to stimulate alternative solutions to the challenges of low-income housing. The pro-bono project was the challenge presented to ten architectural teams, composed of handpicked South Africans paired with international alumni of previous conferences. The first qualifying solution came from Luyanda Mpahlwa of MMA Architects, and houses based on his design were piloted in Freedom Park in Cape Town. The project was included in Cape Town's bid for World Design Capital as an example of how innovative design can transform lives.
Another Design Indaba initiative, the Your Street challenge launched in 2011, produced a proposal for fire retardant paint that would simultaneously beautify neighbourhoods, give houses more unique and identifiable characteristics, and help prevent the loss of life and property during shack fires. In other past events, Creative Cape Town and the Cape Town Design Network collaborated on Design Storming, which attempted to connect designers and communities to collectively help solve specific housing-related problems like refuse collection and removal in Khayelitsha.
This year's Design Indaba Expo saw the fusion of low-income housing innovation and environmental sustainability with the exhibition of the Green Shack.
Last year, South African social designer Stephen Lamb, of Touching the Earth Lightly, together with artist Andrew Lord, showcased a prototype for a low-cost, low-tech housing intervention at the Shanghai Biennale. "When we designed and built the entrance pavilion to the 9th Shanghai Biennale, one of the shared aims of the design team (which included people and organisations like The Litre of Light Foundation, Touching the Earth Lightly, Andrew Lord and Justin White) was to demonstrate that corrugated iron and timber need not represent poverty and oppression," explains Stephen. "Instead, we sought to show that basic building materials could be used in a creative way to vastly improve the living conditions for those living in informal settlements".
Since then the design for the pavilion has evolved into a more comprehensive idea for the Green Shack: an intervention that combines food security and fire prevention to create dwellings that are safer places of living through simple, low-tech design.
How the Green Shack works
Step 1: Install a wet, vertical vegetable "fire wall" on the north and east façade of an existing shack. Beyond providing a harvestable crop that improves food security, the soil and vegetation means that dwelling is less combustible. The crop also acts as an insulator, helping to regulate the temperature in the home. A lockable cupboard design means crops are secure while rainwater collection feeds the plants and keeps the wall wet.
Step 2: Install a double layer of sandbags on the non-sun facing walls, which helps to control the climate in the dwelling and lowering the combustibility of the construction.
Step 3: Use alien invasive timber (CCA H4 treated gum poles), sourced from the Working for Water Programme, to create stilts and flooring, raise the dwelling off the ground and help combat seasonal flooding.
Step 4: Install Litre of Light solar bulbs made from a plastic bottle to bring natural light into the interior of the dwelling.
The project has been piloted in Joe Slovo township, in the Umshini Wam settlement on the Cape Flats. It's a collaboration between Greencube, the City's Disaster Risk Management Centre and students from the Worcester Polytechnic Institute (USA) who funded materials for the first vertical vegetable wall. But Stephen believes the real impact will be when it is done at scale in green blocks that will act as fire breaks: "The Green Shack combines people, nature and design in a relevant and meaningful way. We wanted to show that we can build low-cost structures that have dignity and that can offer light-filled spaces in which to think and grow plants, families and healthy communities."
South Africa, have your say:
What are your thoughts on the issue of temporary design interventions in informal settlements? Do they add value to people's lives by answering immediate housing needs, or do they distract from the urgent need to develop permanent housing solutions for our citizens? Leave your thoughts in the comments below, or join the conversation on Twitter: @ctpartnership, #ShackSolutions
Western Cape Premier has her say:
Premier Helen Zille, after a visit to the exhibition at the 2013 Design Indaba, commented that she was impressed with the innovative problem-solving approach employed in the design of the interior and exterior, and is excited about the opportunity that the Green Shack offers for informal settlement dwellers to have decent living conditions that reduce their vulnerability to flooding and shack fires. She said, "It remains our top priority in the area of human settlements development to ensure that as many people as possible can have more dignified living spaces as soon as possible. The Green Shack concept takes us a great deal closer to achieving that."
Find out more about
Image: A view of the vertical vegetable garden of the TEL Green Shack as seen at the 2013 Design Indaba Expo. Text: Alma Viviers Photo: Anita Reed