The broad theme of Day 2 of the Design Indaba conference was design's unique ability to connect us and turn us all into social activists. From Olimpia Zagnoli's illustrations embracing inclusivity and Ananya Khaitan's policy changing graphic design to Robert Wong's pride flag and Sunu Gonera's joy at being feted as an African in Hollywood, Day 2 had more feel-good moments than the Oprah Winfrey show.
Zagnoli's charmingly quirky presentation took us through the evolution of colour use in her deceptively simple illustrations. "I came to see colour, not as a decorative element but an expressive method," she said. She argues that the most fascinating thing for an artist is the moment of tension between a brush or pencil and the canvas – the point at which anything can emerge. For Zagnoli, illustration is an intuitive process, a way to discover what one thinks. It's also a way to combat bigotry and educate brands about their broader responsibility to do good in society. She previously boycotted Italian spaghetti brand Barilla because of their homophobia, then changed her mind as she saw a chance to change their views through illustration – which worked beautifully.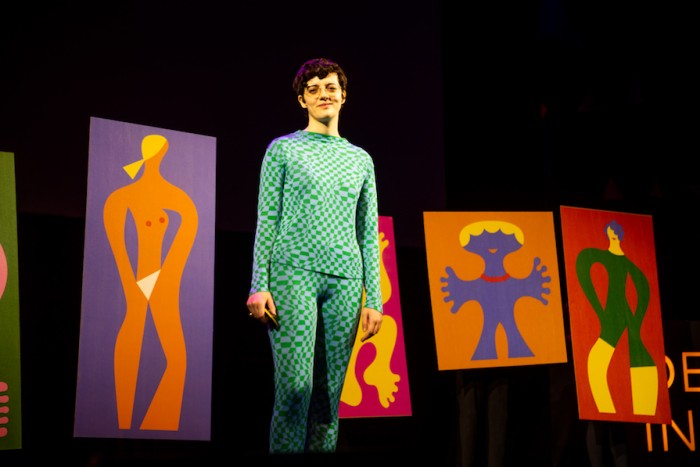 The next speaker on the agenda, Catalina Lotero, explained the triboelectric effect – contact electrification – which occurs when the leaves of trees rub together. She is exploring how this form of static electricity can be harnessed to create energy that everyone can use to power their homes, particularly in poorer parts of the world. "Most energy solutions don't meet poorer communities' needs – fossil fuels, solar panels, wind turbines," she says. "People need something easy to understand, use and fix."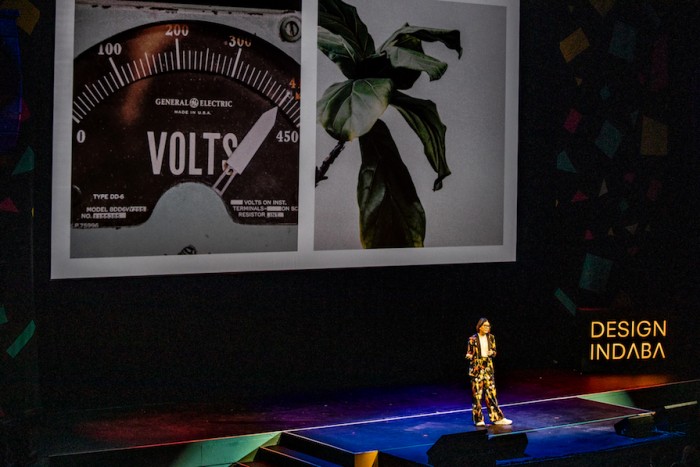 Up next was vocalist, composer and theatre-maker Nhlanhla Mahlangu, who gave an absolutely riveting performance of his piece 'Chant'. Combining narrative and isicathamiya, with props that included a vacuum cleaner and a clay pot, Mahlangu revealed the cathartic power of working through the trauma of South Africa's apartheid past through haunting vocalisation, incisive storytelling and movement. He had the audience singing, chanting, whistling, crying and laughing along with him – truly magnificent theatre.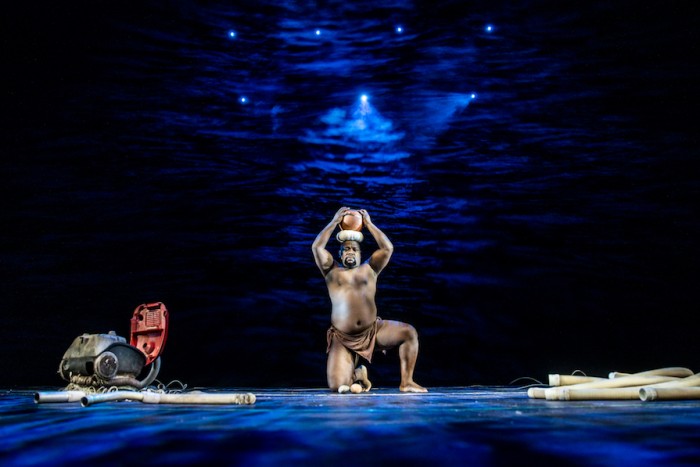 Before tea-time, the Nando's Design programme, Clout, had a surprise for Ravi. The jubilee gift was the creation of a residency programme in his name: The Ravi Naidoo Residency for Emerging Creatives. The first recipient of this unique, all-expenses-paid international experience for the Emerging Creative showing the most promise was furniture designer Mmamotsatsi Masike!
After the tea-break, the audience returned to a fascinating talk about New African Cuisine by Ghanaian chef Selassie Atadika. She pointed out that Africa's annual food import bill is around $34 billion dollars – and she questioned why we are not using the culinary bounty we have on the continent to drive food security and create a more sustainable food industry. She walked us through some of the flavours of African cuisine with a tasting box for each audience member. We tasted ingredients evoking heat, sourness, sweetness, bitterness, saltiness, umami and smokiness, and concluded by eating one of her spicy artisanal chocolates!
Ananya Khaitan's heartfelt presentation saw him tackling some of India's most deeply entrenched social issues through graphic design, working with policymakers and organisations to drive social justice, without knee-jerk responses (like positing an alternative to the death penalty for child rapists, which would only lead them to kill their
victims to prevent them from reporting the crime). A passionate advocate for holistic social justice, Khaitan seeks ways to change conversations and combat ills like drug addiction and the lack of data privacy through great design communication. "We need to make thoughtful and considered design communication decisions," he said, leaving us with a quote from graphic designer and former Design Indaba alumnus: "Designers actually can change the world for the better by making the complicated simple."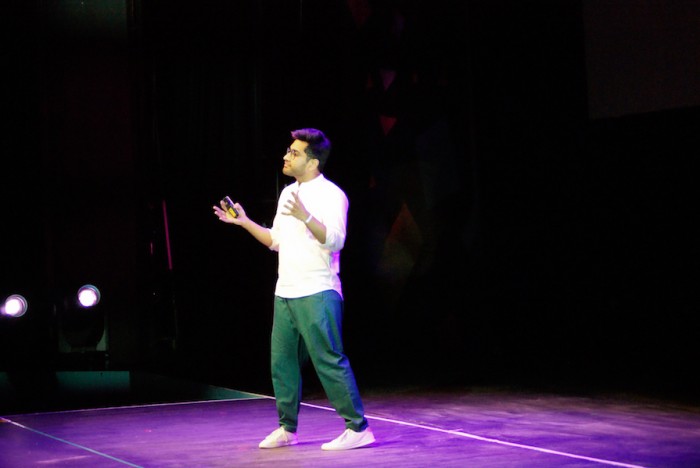 Sacha Buliard was up next, getting us to become more mindful about our bodies, and driving somatic self-awareness through her project 'Unlearn' – essentially an interactive mat that helps us to get in touch with what our bodies are telling us as soon as we wake up in the morning. Using pairs of dancers to illustrate some of her points, her meditative and mindful use of design was an important reminder that the body is as great a repository of knowledge and wisdom as the brain.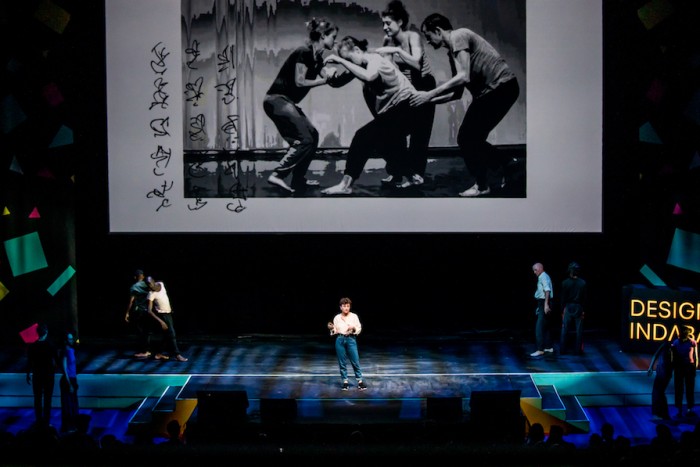 Robert Wong's delightful, heart-warming talk about some of the work he has done under the auspices of Google Creative Lab also had the audience smiling. "People say that technology is the main driver of innovation. But that's bullshit. It has always been, and always will be, the human heart and the human imagination that will change the future," he asserted. He gave hope to everyone with imposter syndrome, revealing his deep insecurity when he started working at Google – a theme he later expanded upon as Debbie Millman's guest in a live podcast of her show 'Design Matters'. Despite his insecurity, he leapt at the chance to work at one of the world's most savvy brands. "When a spacecraft lands in your front yard, you pretty much have to get in," he joked. He pointed out that if we don't use tech to drive human connection, we're using it for the wrong reasons.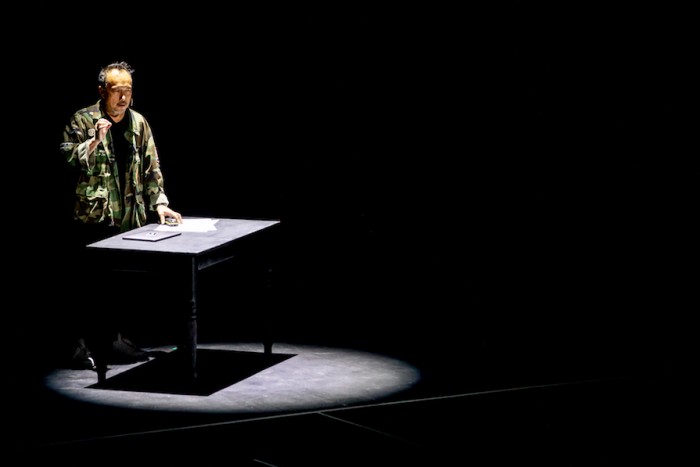 After a musical interlude from Gourmet and Thor Rixon, Manu Prakash took to the stage to explain his concept of frugal science and why community involvement is the next frontier in terms of solving health issues. "Community health workers are at the coalface, so they should be able to access diagnostics that work under a tree," he pointed out. He also reminded us that health battles we had already won as a species are gradually being lost again due to political movements that demonise science. He also shared a preview of a low-cost invention that can turn the tide in the struggle against malaria! How do we teach children about science? "Just show them," he said. "Their natural curiosity and joy will do the rest." Don't miss his Masterclass on 28 February – download the Design Indaba Festival App for more details.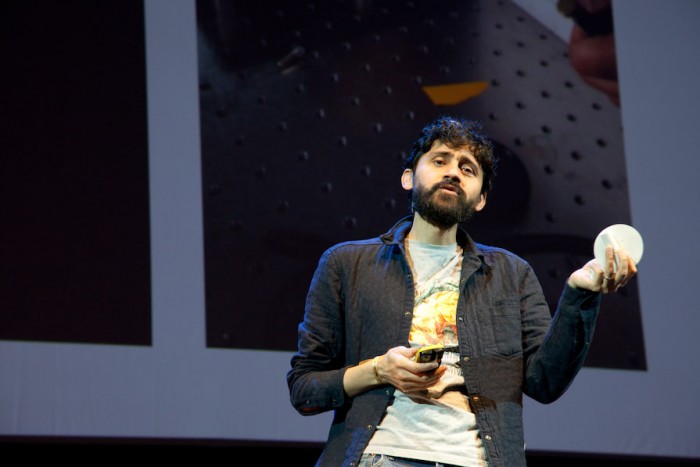 Next up was landscape architect Ratchu Vaan Surajaras, with his plan to mitigate the floods that plague Bangkok every few years or so. His Recharging Bangkok project will repurpose the city's main canal to channel the floodwaters. Thais have lived alongside water for centuries, which Surajaras says should not have to change – we just have to find climate-adaptive ways to allow Thai tradition to continue.
Lonneke Gordijn of Studio Drift took the stage next, with a heartfelt plea for greater connection, using insights and wisdom gained from nature to create a better world. "I mainly speak through my work, which is intuitive and searches for truth in a complex world," she reveals. "Nature is beautiful, intentional and difficult – and we can learn so much from it." Studio Drift believes in doing a lot of work by hand and if they cannot find the technology they need to drive their uniquely moving projects, they develop the tech themselves. She concluded by saying, "Making connections is the core of everything that is alive." A final audio-visual treat for the audience used music that synchronised the heartbeats of everyone in the room – surely the best demonstration of connection in action.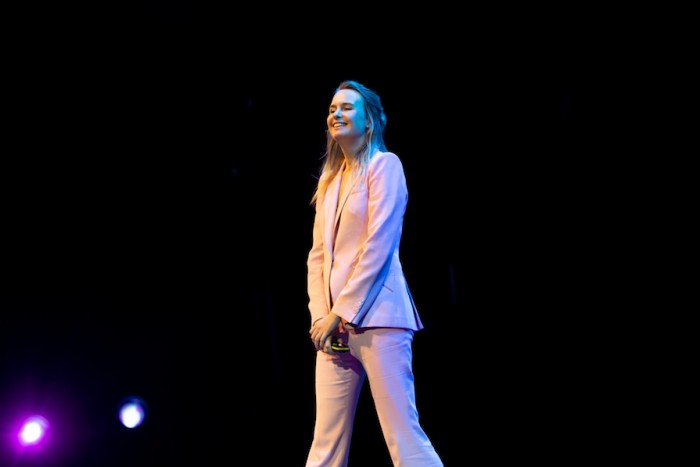 Sunu Gonera was up next, with a wonderful (but short) presentation on refusing to change his identity as an African to 'fit in' in Hollywood – and being accepted for who he is. He gave us a sneak preview of his first full-length African feature film, 'Riding With Sugar', which premiers in South Africa this year, and which created waves at Cannes! We can't wait to see it.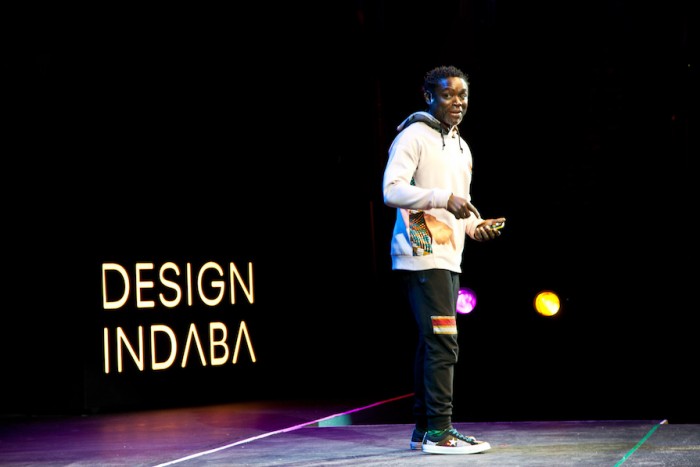 The final speakers of the day ran over their allotted time – but nobody minded! Everyone was riveted by husband-and-wife duo, Shanghai-based architects Lyndon Neri and Rossana Hu. They told us that urbanisation in China is happening at such a rate that 300 villages a day are vanishing. Once family members move to the city, families and communities begin to fragment. This is the context within which Neri & Hu work. Most strikingly, they practice within the framework of what they call reflective nostalgia – they would rather work with an existing building in a state of disrepair than tear it down and start from scratch, evincing nostalgia for the cultural history of old China.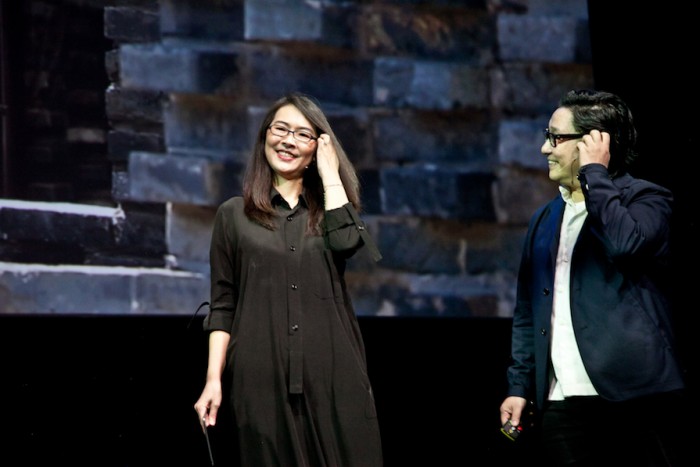 Allowing the intrinsic beauty of these old structures and ways of life to shine through, they create innovative structures that meet current needs in unanticipated ways. They alsodesign furniture. "When my daughter saw a photo of Victoria Beckham sitting on one of my chairs, she realised her dad might just be cool," joked Lyndon.