Design Indaba's reputation for attracting illustrious speakers from around the world has seen it grow over its 25 years of existence into one of the foremost creative conferences in the world.
Always committed to presenting a programme that foregrounds topical issues and cutting-edge developments across industries, its speakers are always at the top of their respective games, as along with rising stars on the brink of greatness.
Its close, longstanding relationship with the visual arts has seen globally celebrated talent grace its stages over the years – and this year, Ghanaian star Ibrahim Mahama will join the ranks of artists who have shared their processes and visions with the conference delegates.
As the youngest artist to exhibit in the first-ever Ghanaian pavilion at the Venice Biennale, Mahama's renown is growing worldwide – both for the scale of his work as well as the way in which it tackles complex and complicated aspects of his country's past. Perhaps best known for his monumental installations, which see architectural structures draped in vast patchworks of old jute sacks, comparable to the work of the great Christo, he is not simply concerned with spectacle. These pieces represent the very fabric of Ghanaian life.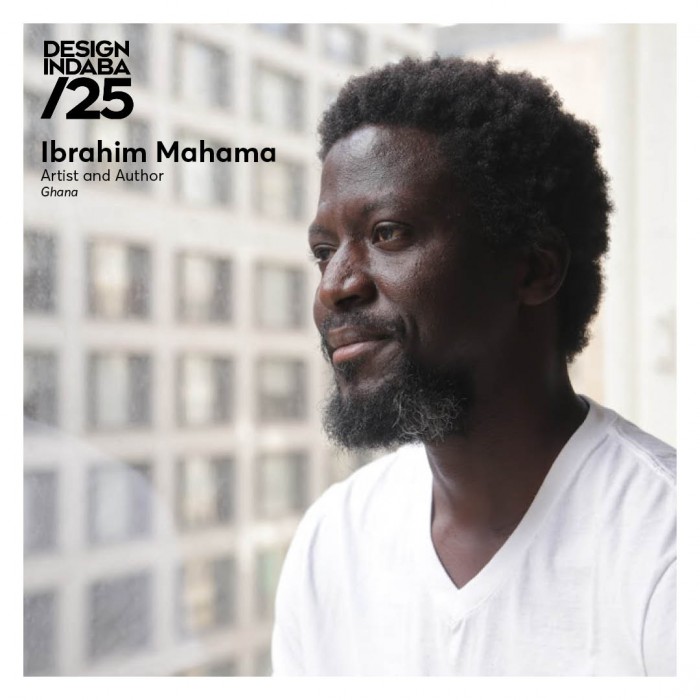 Once the leading producer and exporter of cocoa, Ghana's legacy of commerce is tied to these seemingly innocuous objects. Once they've served their purpose in housing cocoa, they go on to live extended lives of usefulness as a means of transporting coal. The artist acquires and reappropriates these materials – integral in the commercial functioning of his country – and examines the methods and processes they play a part in by reimagining their makeup and stitching them back together in new forms. Typically installed in art spaces and public markets, this draping draws attention to the global transportation of goods across borders. His belief in the role of art in not only making symbolic objects but also shifting existing perspectives lends his installations great conceptual strength.
"I used jute sacks because the history of crisis and failure is absorbed into the material. Their history speaks of how global transactions and capitalist structures work. Their humbleness contrasts with the monumentality of the buildings they cover," he explains.
Mahama's affinity for the everyday and discarded object extends further than just the jute sacks he's become known for. A recent exhibition in Manchester saw the artist bring over dozens of plastic train seats and abandoned wooden lockers for his recent show 'Parliament of Ghosts'. By creating a four-sided imitation of Ghana's parliament chamber at the Whitworth gallery in Manchester, he addresses the optimism of post-independence Ghana and the subsequent failure to capitalise on opportunities (the 'ghosts' in his title). Ghana's train system is a symbol of this. Built under British colonial rule, it was due to be expanded after 1957, but economic growth struggled to gain momentum and military coups halted progress. As a result, the railways were neglected for decades.
Examination of his home's political and cultural structures has led to action of another kind. Mahama has also founded the Savannah Centre for Contemporary Art in his native Tamale in Ghana, with the goal of developing and expanding the contemporary art scene in Ghana.
South African audiences would already be familiar with Mahama's work, as his monumental installation Labour of Many ran at the Norval Foundation in Cape Town from 13 February – 5 August 2019. Now, the Design Indaba presents the not-to-be-missed opportunity to hear from this globally significant artist in person.The conference will once again take place early in the calendar – kicking off the year with a high-octane programme of dynamic talks, exciting exhibitions and engaging workshops. It will run from 26 to 28 February 2020 at the Artscape Theatre Centre in Cape Town. Additionally it will be broadcast live via simulcast to major cities around the country, allowing design devotees in Cape Town, Johannesburg, Durban, Port Elizabeth and Potchefstroom to take part in this must-attend event.