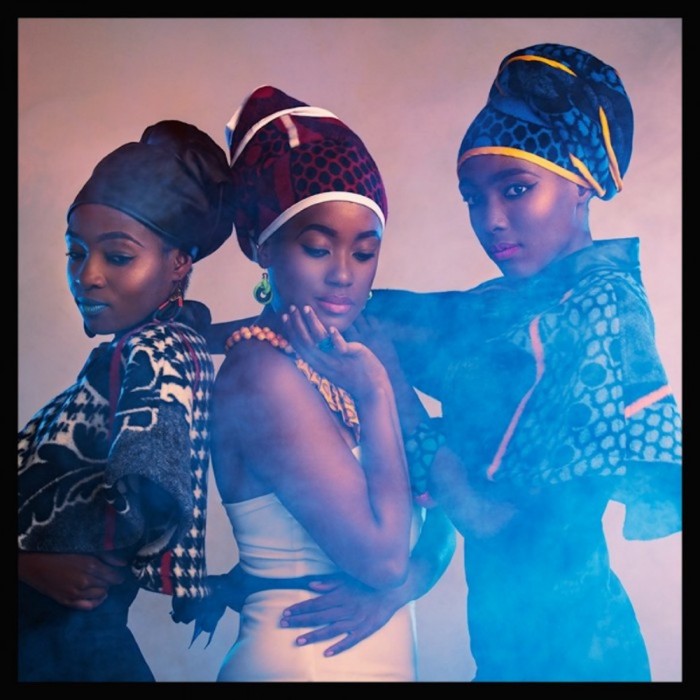 The Basotho blanket, with its intricate patterns and bold colours, is named after the people of Lesotho. A traditional garment, it's often worn as a shawl but designer Thabo Makhetha, who hails from the landlocked country in southern Africa, decided to take the blanket into the modern world.
She launched her eponymous label in 2009, leading with capes, coats, trousers, skirts and hats – all paying homage to the iconic cultural blanket. Her work was met with critical acclaim. Makhetha exhibited the garments at Design Indaba, our annual creative festival for two years in a row, 2014 and 2015.
She exhibited as part of the Design Indaba Emerging Creatives programme in 2015. With funding assistance from the Department of Arts and Culture, the programme seeks to propel young South African designers forward through exposure on a global platform, business workshops, mentorship, networking with potential collaborators, and more.
While the accolades have kept coming – from international debuts to media coverage by the BBC – Makhetha tells us that it's time to take her business, brand and ethos to the next level by embracing ownership, authenticity and the complexities of heritage, and designing her own range of blankets.
"The other reason I want to start making my own blankets and telling a story is that there is a mixture of culture in this country and within myself," she explains.
"My husband is Xhosa, so my son carries two heritages. I want to create blankets that he can wear and can say, 'There's a Xhosa story in this blanket' or 'There's a Sotho story in this blanket'."
While the Blanket Initiative, the title of her new project, is still in a crowdfunding stage, her Basotho heritage still takes centre stage in her work because of each blanket's potential to tell a unique story. "I want to not only show African royalty but Basotho loyalty," she adds.
In a recent shoot with Natalie Field of Field Photography, Makhetha documented her collection of stylish coats, which falls under her already highly successful Kobo line. Her new project will also form part of this collection, with her own prints providing an even deeper sense of ownership.
The Blanket Initiatives is a way to pay forward the nine years of experience she's gained in the design industry. As an alumna of the Design Indaba Emerging Creatives programme, Makhetha has chosen two members from the programme's class of 2018 to work with her: Stephanie Mzee and Thandazani Nofingxana.
Nofingxana, who also creates culturally significant garments, is a key collaborator in the Blanket Initiative, says Makhetha.
"We are dealing with people at the end of the day," she adds. "We are dealing with stories that lots of other people can really relate to, that's why I thought it was really important to get him on this project."
Collaborations are a cornerstone of the Emerging Creatives programme, an annual scan of the top, young creative talents in South Africa. Speaking after her exhibition 2015, Makhetha noted the long-game potential that networking offers a young creative:
"You meet other designers that you could collaborate with and get assistance from in future. Feedback from potential buyers and consumers was also really helpful and influenced the development of follow-up products."
Further, Makhetha has recently been accepted into the Mandela Washington Fellowship for Young African Leaders. The designer can be contacted directly, through her website, about her ongoing crowdfunding campaign.