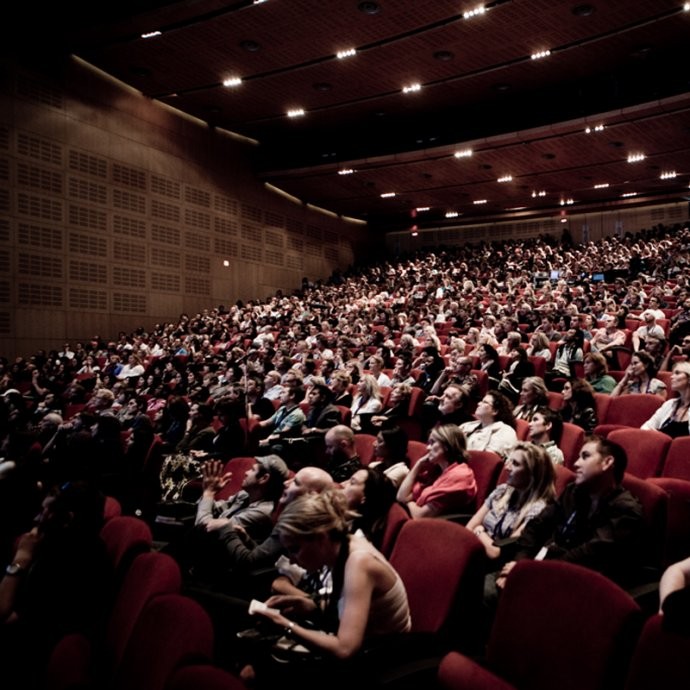 For the 2011 Design Indaba Conference the Early Bird not only catches the worm, but also receives a 10% discount on their ticket if they book before 7 December 2010. A star-studded line-up of speakers from around the world will descend on the Cape Town International Convention Centre between 23 and 25 February 2011. Sold out for the past six years running, it's best to book early to ensure your pass to the Conference that celebrates creativity, innovation and thought leadership.
For students and designers under the age of 25, there's also the Young Designers Simulcast. A live video stream of the conference proceedings to a second auditorium, the simulcast offers discounted access to the world's most creative minds. With the primary venue at the Cape Town International Convention Centre, for the first time there will also be a simulcast venue at the University of Johannesburg.
Design Indaba Conference and Simulcast passes will also ensure your unlimited access to Design Indaba Expo following on the Conference, from 25 to 27 February 2011. Otherwise, tickets to the Expo are R60. Showcasing the very best in bespoke, high-quality South African design, the Design Indaba Expo at the Cape Town International Convention Centre is the premier destination for homegrown innovation and creativity, boasting some 35 000 visitors and 280 exhibitors in 2010.
Taking place over a weekend, Design Indaba Expo is the ideal outing for the whole family. Apart from the spectacular design on display, a range of attractions include fashion shows, a film festival, kids workshops and designer food, as well as the very popular Pecha Kucha presentations.
Design Indaba magazine will be celebrating its milestone 10th birthday in 2011. The event edition of the magazine will be available during the Design Indaba and pay tribute to the design stars that have shared their vision with us over the years.
Attracting the thinkers, trendsetters and the imaginative-at-heart Design Indaba Conference and Expo inspires the creative, corporate and educational sectors. Covering every creative discipline, from graphic design to advertising, film, architecture, fashion design, new media, industrial design, broadcasting and everything in between, Design Indaba is built on the premise that a better world is possible through creativity.