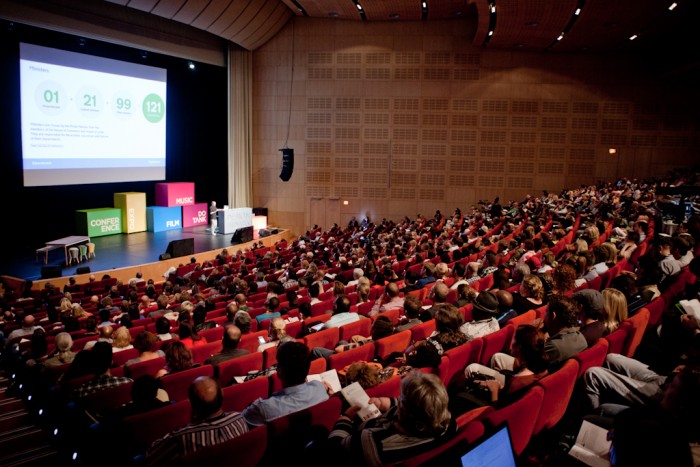 Design Indaba Conference, sold out for the past 10 years
Be inspired by the world's best creatives, designers and innovators, from Rio de Janeiro to Tokyo, and San Francisco to Auckland.
More than 40 speakers from all six continents will assemble only at Design Indaba Conference from 26 to 28 February 2014.
The collection of speakers represents the vanguard of sectors as diverse as architecture, product design, interaction design, advertising and more. Booking early will not only secure you a ticket to the Conference, but will also afford you a 10% discount if you book and pay before 10 December.
Creative Review editor Patrick Burgoyne has said it is "perhaps the best design conference in the world"; Hans Robertus, director of Dutch Design Week, called it "The best event of the year"; and PSFK (USA) said, "Why would anyone go to TED if they could come here… Shhh... it's the best kept secret out there."
No surprise then that Design Indaba Conference has been sold out every year since 2004.
Sign up to our weekly newsletter for event details as they are released, including speaker announcements, loyalty programmes, speaker videos, coverage of international design events and more.
Early-bird ticket bookings open 18 November. Click here to claim your 10% discount and make sure you don't miss out.