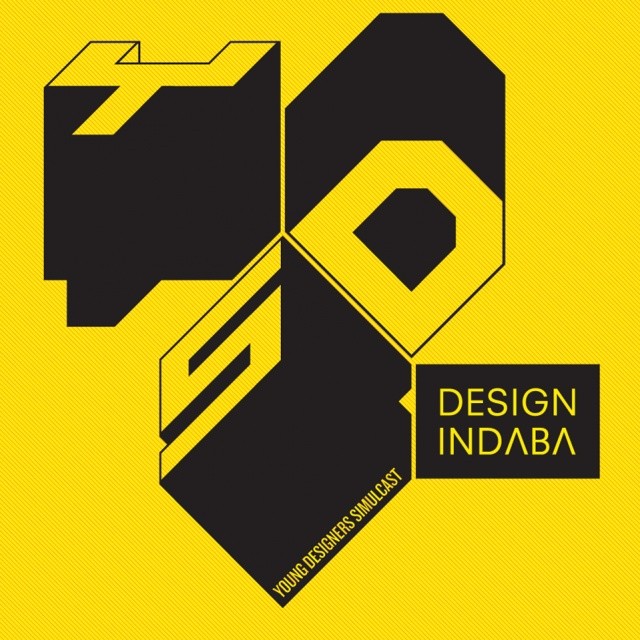 There are lots of benefits to being young. One of the best reasons is the discounted rate at which young designers and professionals under the age of 25 can attend a live simulcast of the 2012 Design Indaba Conference, at venues in Cape Town, Johannesburg and Durban.
As the foremost creative platform in the country, Design Indaba is committed to promoting the industry by making it accessible to young people, laying a foundation for a better future by design. As such, Design Indaba's Young Designers Simulcast (YDS) is a not-to-be-missed opportunity for under-25s to experience the magic of the main Design Indaba Conference through a live broadcast to a second auditorium.
Cape Town creatives are well familiar with YDS that is hosted every year at the Cape Town International Convention Centre (CTICC) at the same time as the Design Indaba Conference. In 2011, Johannesburg-based young designers and professionals were given the opportunity to be part of the inspiration that is Design Indaba, in their own city, for the first time. This year, the Young Designers Simulcast will again take place at venues in both Cape Town and Johannesburg.
Bookings for the Young Designers Simulcast of the 2012 Design Indaba Conference, taking place from 29 February to 2 March 2012, are now open. An auditorium at the CTICC, as well as at the University of Johannesburg's Arts Centre.
At the discounted rate of only R950, including VAT, Johannesburg delegates of all ages can listen to an all-star selection of top designers, business people and thought-leaders in a live simulcast from the main event in Cape Town. But because sharing is caring, R1600 gets you two under-25 tickets to YDS in Jozi. Creativity and inspiration are, after all, things best enjoyed with each other!
For the first time this year Durban-based creatives of all ages can also experience the Design Indaba Simulcast. A live broadcast of the Design Indaba Conference will be streamed to a venue in Durban. The price of a single ticket is just R950, including VAT. Or take two tickets for just R1600, now that's a creative deal you don't want to miss. The Durban event takes place at the Suncoast Conference Centre.
Our more fortunate Simulcasters in Cape Town can attend a live broadcast of the main Design Indaba Conference in a second auditorium at the Cape Town International Convention Centre for just R1370. YDS delegates in Cape Town have the opportunity to attend other Design Indaba events, such as the Design Indaba Party, Expo and Filmfest.
Expect to be inspired and impressed by some of the world's top designers, thinkers, makers and entrepreneurs, as they descend on Cape Town to share with us how they are using creativity to make the world better.
The speakers that have already been announced include scent expert Sissel Tolaas, sustainable furniture designer Piet Hein Eek, multimedia masters United Visual Artists (UVA), innovator Clive van Heerden, MIT researchers in future city living Assaf Biderman and Carlo Ratti, and the designer that "thinks wrong to make right", John Bielenberg.
Book for YDS now through Computicket.
Watch the Talk with Sissel Tolaas
Talks
• Duration: 00:30:27
•
6 Feb 13