What started as a nighttime guerilla poster campaign at the height of the Brexit crisis in the UK has evolved into an expansive movement against political hypocrisy, bigotry and the sinister rise of authoritarianism.
British writer George Orwell, author of the literary classic1984, a critique of totalitarianism in the form of a novel, would be suitably proud of his counterparts, Led By Donkeys. The British quartet was formed in January 2019 as a direct response to lies propagated by pro-Brexit politicians.
Taking their name from the WWI phrase "lions led by donkeys", used to describe the British infantry led to war by incompetent or indifferent leaders, Led By Donkeys makes it clear they're no fan of the establishment.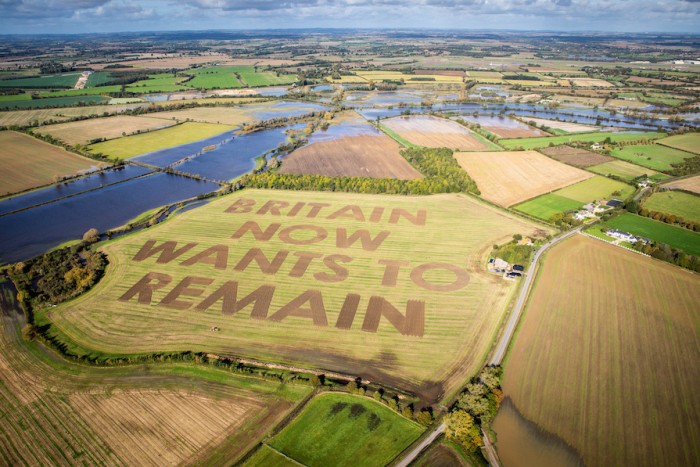 And with a background in civil disobedience, including protesting against the war in Iraq and the climate crisis, the four friends – who have all worked for the NGO Greenpeace at one point or another – are no strangers to controversy.
Although they initially hijacked billboards to get their messages across, they decided that 'going legit' with the help of crowdfunding would lend their platform greater credibility – and help to spread the word.
Using everything from posters, banners, billboards and beaches to the White Cliffs of Dover, Big Ben and the Tower of London, the intrepid foursome rolled out some of the most compelling and successful outdoor advertising campaigns the world has seen.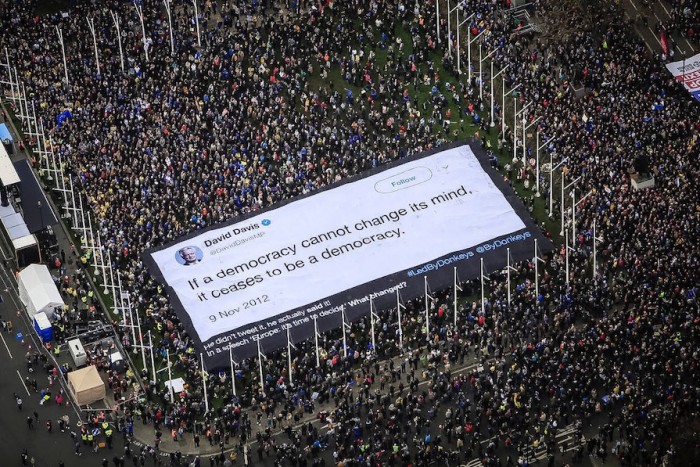 Their 50 poster designs alone have notched up hundreds of millions of views on social media. They have also published a book about their exploits, titled Led By Donkeys: How Four Friends With a Ladder Took on Brexit (the ladder helped them to reach billboards in their illegal after-dark forays).
Political satire is their stock in trade – like purchasing the domain name thebrexitparty.com and offering to sell it to right-wing politician Nigel Farage for £1m, with proceeds to be donated to the Joint Council for the Welfare of Immigrants. Yet they're also intent upon revealing the consequences of the UK's split from Europe. Their latest video, screened on the White Cliffs of Dover, shows WWII veterans calling for solidarity with the EU.
Performing a public service is all in a day's work for the cheeky Brits, whose mission is not to overthrow the government but to vent, establish solidarity, generate debate, and annoy fascists everywhere…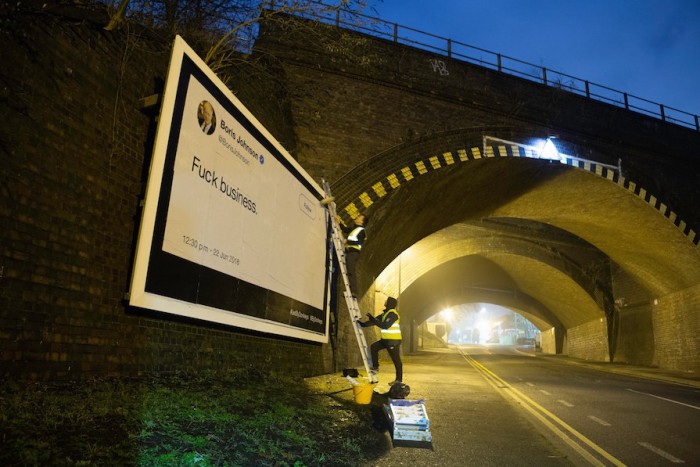 Follow @ledbydonkeys on Facebook and Instagram, and @ByDonkeys on Twitter.
Tickets for the Design Indaba 2020 are available through www.webtickets.co.za.
For more information:
www.designindaba.com | Facebook – @designindaba | Twitter – @designindaba | Instagram @designindaba
About Design Indaba:
The globally acclaimed Design Indaba Conference was established in 1995 and has evolved into a multidisciplinary platform that champions the creative sectors. Its guiding principle is a Better World Through Creativity.
Issued on behalf of:
Design Indaba (www.designindaba.com)