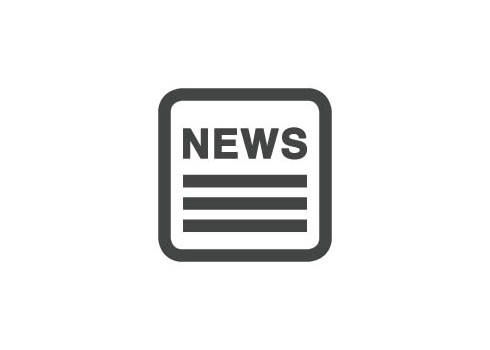 Anyone mistakenly thinking that design is superficial or shallow will be in for a mind-blowing wake-up at Design Indaba Conference 2007.
Expect international speakers of the calibre of Professor Neil Gershenfeld, the Director of the Massachusetts Institute of Technology's (MIT's) Center for Bits and Atoms, and Cameron Sinclair, the co-founder of Architecture for Humanity.
FabLab
The thinking man's (or woman's) top speaker at the Design Indaba Conference could well be Professor Neil Gershenfeld, the Director of the Massachusetts Institute of Technology's (MIT's) Center for Bits and Atoms.

His unique laboratory investigates the relationship between the content of information and its physical representation, from molecular quantum computers to virtuosic musical instruments. Technology from his lab has been seen and used in settings including New York's Museum of Modern Art and rural Indian villages, the White House/Smithsonian Millennium celebration and vehicle safety systems, the World Economic Forum and inner-city community centers, Las Vegas shows and Sami herds.

Gershenfeld is the author of numerous technical publications, patents and books including Fab, When Things Start To Think, The Nature of Mathematical Modeling, and The Physics of Information Technology. He has been featured in media such as The New York Times, The Economist, CNN, and the McNeil/Lehrer News Hour, and has been selected as one of the top 100 public intellectuals.

Gershenfeld is also the founder of the FabLab concept which uses open source computer software written by the Center for Bits and Atoms to assist designers. They receive access to a range of off-the-shelf, industrial-grade fabrication and electronics tools to test their designs before taking them to market.

FabLab will be offering free assistance and advice to Design Indaba Expo visitors, at a stand staffed by a team of instructors and technical university educators.

"We'll have all the desktop equipment at the Expo, so visitors will be able to experience a FabLab in action," said Karen van Breukelen, acting manager of the Advanced Manufacturing Technology Strategy for the Department of Science and Technology (DST).

"Representatives from the various South Africa FabLabs will be there working on projects and we will have the entries for our lighting competition on display."

Gershenfeld will also meet with school learners and students from local design institutions at the Expo on Saturday morning 24 February.

Architecture for humanity

Cameron Sinclair is the co-founder of Architecture for Humanity, a 501(c)3 charitable organisation that promotes architecture and design solutions to humanitarian crises and provides design services to communities in need. Currently he is working in nine countries on projects ranging from school building, tsunami and hurricane reconstruction, to developing medical facilities to combat HIV/AIDS in sub-Saharan Africa.

Cameron trained as an architect at the University of Westminster and at the Bartlett School of Architecture in London. During his studies, he developed an interest in social, cultural and humanitarian design. His postgraduate thesis focused on providing shelter for New York's homeless population through sustainable, transitional housing. After completing his studies, he moved to New York where he worked for five years as a designer and project architect.

Sinclair has contributed to a number of exhibitions dealing with social justice and design as well as serving as a regular guest critic and lecturer at schools and colleges in the United States and abroad. Currently his work is on display at the Smithsonian Cooper-Hewitt National Design Museum in New York.

In addition to Architecture for Humanity, he serves on the housing advisory board for the Acumen Fund and is part of the US-Japan Innovators Forum. In 2006 he contributed to the book WorldChanging: A User's Guide For The 21st Century and, along with Kate Stohr, co-edited a book on humanitarian design called Design Like You Give A Damn: Architectural Responses to Humanitarian Crises (June 2006, Thames and Hudson)

In 2004 Fortune magazine named Sinclair one of "seven people changing the world for the better". He is the recipient of numerous awards including the 2005 RISD Emerging Designer of the Year, the Lewis Mumford Award for Peace and, with Kate Stohr, the Wired magazine 2006 Rave Award for Architecture for their work in responding to housing needs following Hurricane Katrina and the development of the Open Architecture Network, an online collaborative network to develop open source solutions to humanitarian crises.

Most recently, Sinclair was named one of three winners of the 2006 TED Prize, which honors visionaries from any field who have shown they can "positively impact life on this planet".