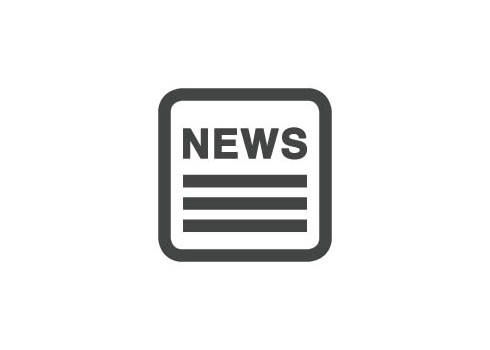 The Design Indaba Conference – judged the best conference in the world by EIBTM in Barcelona – has just unveiled its three-day programme, with a stunning line-up of international and local speakers.

The Conference runs from 21-23 February 2007 at the Cape Town International Convention Centre.

Leading British designer Jasper Morrison, music producer/artist Brian Eno; hot Spanish designer Jaime Hayon; Massachusetts Institute of Technology's Center for Bits and Atoms Professor Neil Gershenfeld – these are just some of the stellar line-up for the tenth Design Indaba.

DAY ONE

Speakers include but are not limited to:

• Wally Olins (UK), is chairman of Saffron Brand Consultants and has advised many of the world's leading organizations on corporate identity, branding, communication and related matters. He was awarded a CBE in 1999 and in the same year nominated for the Prince Philip Designers Prize. He received the Royal Society of Arts' Bicentenary Medal for his contribution to design and marketing in 2000. He has written several books including the seminal work Corporate Identity. His latest book, Wally Olins on Brand, is being published in ten countries.

• Andy Stevens (UK) is one of the founder members of Graphic Thought Facility (GTF). Established in London in 1990, GTF works for a diverse mix of cultural and retail clients and has created the identities for The Design Museum, Frieze Art Fair and Habitat amongst others. GTF is also widely known for creating exhibition graphics for national an museums and galleries. He has a fellowship from The Royal Society of Arts in recognition of his contribution to British design. He is a member of the Art Directors Club of New York and Design and Art Direction Global awards and in 2007/8, he will be the youngest and also the first digital president.

• SA-born Keith Helfet (SA/UK) studied mechanical engineering at the University of Cape Town and was for many years the Principal Designer of Jaguar Cars. He famous designs include the XJ220, XK180 and XK8.

• Daljit Singh (UK) is Creative Director and founder of Digit, one of the leading interactive design companies in the UK. Singh is well known for encouraging designers to challenge concepts of interactive design and to sustain innovation. This avante garde attitude has had marketers knocking at Digit's door for projects such as the Paris Disney Hotel, a series of playful and innovative installations with Motorola, which appeared at one of the recent Miami M3 Music Summits, as well as websites like the acclaimed Sky+ site, Habitat.net and MTV2.

DAY TWO

Speakers include:

• Professor Neil Gershenfeld (US) is the Director of the Massachusetts Institute of Technology's (MIT's) Center for Bits and Atoms. His unique laboratory investigates the relationship between the content of information and its physical representation, from molecular quantum computers to virtuosic musical instruments. Technology from his lab has been seen and used in settings ranging from New York's Museum of Modern Art to rural Indian villages. He is the author of numerous technical publications, patents and books including Fab and When Things Start To Think and has been selected as one of the top 100 public intellectuals.

• Designer Hella Jongerius's (Netherlands) projects include objects in a wide range of mixed media such as polyurethane, latex, steel, felt, porcelain, glass, textiles, bronze, foam, plastics, and gold.

• Jasper Morrison is one of the world's most influential designers with offices in London and Paris. He's designed everything from a tray table to a tram system and his wide-ranging customer base includes Alessi (Italy) Rowenta (France) and Vitra (Switzerland.)

• Jaime Hayon (Spain) is a multi-faceted artist and designer who caused a splash with his bathroom collection, AQHayon for Artquitect. His exclusive furniture design first appeared at London's David Gill Gallery and his work has also been shown at the Vitra Design Museum and the Design Museum in London, where his bathroom collection was celebrated as an iconic representation of European design. Wallpaper magazine has called him one of the 10 breakthrough creators worldwide and he won the 2006 Elle Decor International Award and the Icon magazine best show award at the 2006 London Design Week..

DAY THREE

Speakers include:

• Zapiro (SA) has published eleven cartoon collections and has held solo cartoon exhibitions in New York, London and Frankfurt and many in South Africa. In 2001 he became the first cartoonist to win a category prize in the CNN African Journalist of the Year Awards. In 2003 and 2004 he won the Mondi Newspaper Award for Graphic Journalism and in 2005 received an Honorary Award in the Sunday Times Alan Paton Literary Award. In 2006 he won the first Mondi Shanduka Journalist of the Year Award and the first Vodacom Cartoonist of the Year Award.

• New York-born Tobias Frere-Jones (US) has designed over 500 typefaces for retail publication, experimental research and custom clients; these include The Boston Globe, The New York Times, the Cooper-Hewitt Museum, the Whitney Museum, the American Institute of Graphic Arts Journal and Neville Brody.

• Frere-Jones has also lectured at the Yale School of Art, Rhode Island School of Design, the Pratt Institute, the Royal College of Art and Universidad de las America.. Last year Frere-Jones became the first American to receive the Gerrit Noordzij Award, presented by the Royal Academy of The Hague in honour of his special contributions to typography.

• Javier Mariscal (Spain) has been dubbed the Peter Pan of Spanish design, but his work is often full of social commentary. His creative work - solo and with his Etudio Mariscal - includes the corporate image for the Barcelona Zoo; TV and Internet animations; textiles for Nani Marquina; furniture for the Memphis group; comic characters; an Olympic mascot… and much more.

SPECIALIST INDABAS

The Design Indaba will also, for the first time, offer three exciting talkshops on Friday 23 February. Bookings are through Computicket or at the door, but seating is limited and early booking is advised. The venue is the CTICC, room 1.6.

Architecture for Humanity 09:00 – 12:00
Acclaimed international architect Cameron Sinclair (UK), co-founder of Architecture for Humanity, and editor of the book Design Like You Give A Damn: Architectural Responses to Humanitarian Crises will present alongside international award-winning architect, Jo Noero (SA), and SA-born architect Lindy Roy (SA/USA), now based in New York. The cost is R500.

Sparkling Jewellery double bill 12:30 – 14:30
Presented by Angloplat. See internationally acclaimed Professor David Watkins (UK), Director of the Centre for Jewellery Research, at the Royal College of Art in London, as well as Ruudt Peters (Netherlands), former head of the prestigious Gerrit Rietveldt Academy in Holland. The cost is R375.

The Future of Lifestyle 15:00 – 17:00
Li Edelkoort (Netherlands) named by Time magazine as one of the world's 25 Most Influential People in Fashion, shares her vision of future trends, alongside Barbara Hulanicki (USA), of the famous brand name, Biba. The cost is R375.

Updates on these and other speakers and additional exciting events around the first decade of the Design Indaba can be found on www.designindaba.com

The three-day conference costs R3 995 (including VAT) with reductions for academics, group bookings and previous attendees.

DESIGN INDABA EXPO

The Expo, running for the fourth successive year, showcases the best of South African design and attracts top international and local retail buyers, as well as members of the public.

The Expo has grown from 55 exhibitors in 2004 to 163 in 2006, and should total nearly 240 in 2007, says Expo content manager Lauren Shantall. Visitor attendance ballooned from 9000 in 2004 to 15 500 in 2006, and should attract more than 20 000 visitors this year.

At present 92 retail buyers are expected to attend the Expo - 17 will be brought out by The Department of Trade and Industry (the dti), 35 other international buyers will come to SA independently, and there will be 40 local buyers.

In 2005 the dti-supported foreign buyers ordered in excess of R1 million from Expo exhibitors, and in 2006 over R1,5 million.