Design your February diary around Nightscape, an open-hearted public festival of design, creativity and performance that takes place after working hours to make it easier for everyone to attend. There is no need to book, and entry to Nightscape is absolutely free – all are welcome to come along and enjoy the chockablock line-up of design exhibitions, film, installations, master classes, demonstrations, displays, curated retail and live music.
Nightscape will take place every evening from 17h00 onwards from 27 February to 01 March 2019 and will set the piazza of the Artscape Theatre Centre in Cape Town abuzz with activity. This celebratory cultural and creative event is presented by Design Indaba and runs concurrently with the annual Design Indaba Conference and Cape Town Simulcast.
'We want this public dimension of the Design Indaba to be accessible to the people of Cape Town. We have thrown open our arms to the city. Come and enjoy this performative, mind-bending and memorable experience with us!' invites Design Indaba Festival Manager, Bev Cupido.
Fun to explore, Nightscape will take place around an inventive container village comprising used shipping containers. This village is the backdrop to a jam-packed complimentary schedule. Because there is an overwhelming wealth of options, the full guide to the event will be made freely available via the festival section of the Design Indaba website and on the free-to-download app.
A decided coup for Nightscape 2019, and the first time it will be showcased in public anywhere in the world, is the collection of African-inspired homeware commissioned by global powerhouse IKEA. This is a coming home, of sorts, as the idea to develop such a collection emerged from IKEA's relationship with the Design Indaba.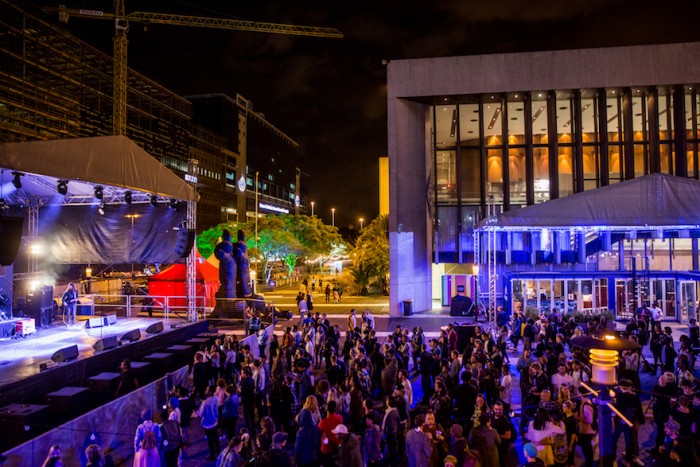 'IKEA is bringing its ÖVERALLT collection to where it all started; the piazza at Design Indaba. The collection is a celebration of creativity and the social everyday of urban city life. Visitors are welcome to explore the collection, meet the designers, experience our maker-space and enjoy the relaxed atmosphere of ÖVERALLT, the limited-edition collection that is all about building bridges and not walls,' says Johanna Martin, Senior Press Officer for IKEA, Sweden.
Other free exhibitions on the piazza include a curated display of all 10 of the objects nominated for the Most Beautiful Object in South Africa 2019. Members of the public are encouraged to vote online for their favourite and the award will go to the nominee with the highest number of public votes. Click here to cast your vote ahead of the exhibition: https://conference.designindaba.com/mboisa
On display for the first time is the Design Indaba Capsule Collection. The hyper-curated collection features limited-edition products spanning fashion, furniture and homeware that have been chosen especially for Design Indaba 2019 and are available for purchase at the event. Brands such as Something Good Studio, Pone Creative, Arkivio and Neo Mahlangu all form part of the Capsule Collection.
In addition to the Design Indaba Capsule Collection, an array of independent local designers will be retailing their product ranges on the piazza. Expect delights from , among others.
The annual Emerging Creatives exhibition, supported by the Department of Arts and Culture, takes pride of place in the epicentre of the village. A class of 50 rising young design stars from across the country will showcase their work within container spaces, using the Design Indaba as the launching pad for their careers.
Chocaholics take heart, as there'll even be architectural plans for the future Cocoa Museum on show. This proposed museum is soon to be built in West Africa, which is home to much of the world's cocoa plantations.
If the idea of chocolate has you drooling, rest assured that refreshments will be on sale at the event and six food trucks will be parked on the piazza over the three-day period. Look out for sublime ice cream from Unframed, cheesy goodness from Holy Macaroni, and vegan treats from Cosmo Café.
As for the live music, highlights include live local bands and DJs every evening. Wednesday features the live bands Diamond Thug, Orah and The Kites and No Diggity. Thursday is designated as Jazz Night. Darren English, The Funky Monks and MIA (Made in Africa) will be setting the tone. Friday night is party night with the likes of Sibot, Amy Ayanda, The Steezies and Bam Bam Brown performing on stage. All the live music acts are free.
While the evening entertainment, selected master classes and films will be entirely free to Nightscapers, there are some events that will require a ticket purchase. Please be sure to consult the festival guide to avoid confusion and book via Webtickets if and when necessary.
Conference speaker Wanuri Kahiu will be presenting her controversial film Rafiki in person, followed by a Q&A session after the screening. Director Boris Bertram's documentary The Human Shelter, in collaboration with IKEA, is also on the bill.
World-renowned trend forecaster Li Edelkoort will once again present her annual seminar that reveals the key style directions for 2019. The seminar looks at global craft and colour, and takes place on Saturday 2 March 2019. Tickets are via www.webtickets.co.za.
NightSchool at Design Indaba is a new series of masterclasses that takes place over all three evenings. The 45-minute classes feature intimate sessions with well-known local and international presenters, each a master of their respective field. There are multiple sessions each evening, running from 17h30–18h15; 18h30–19h15; and 19h30–20h15.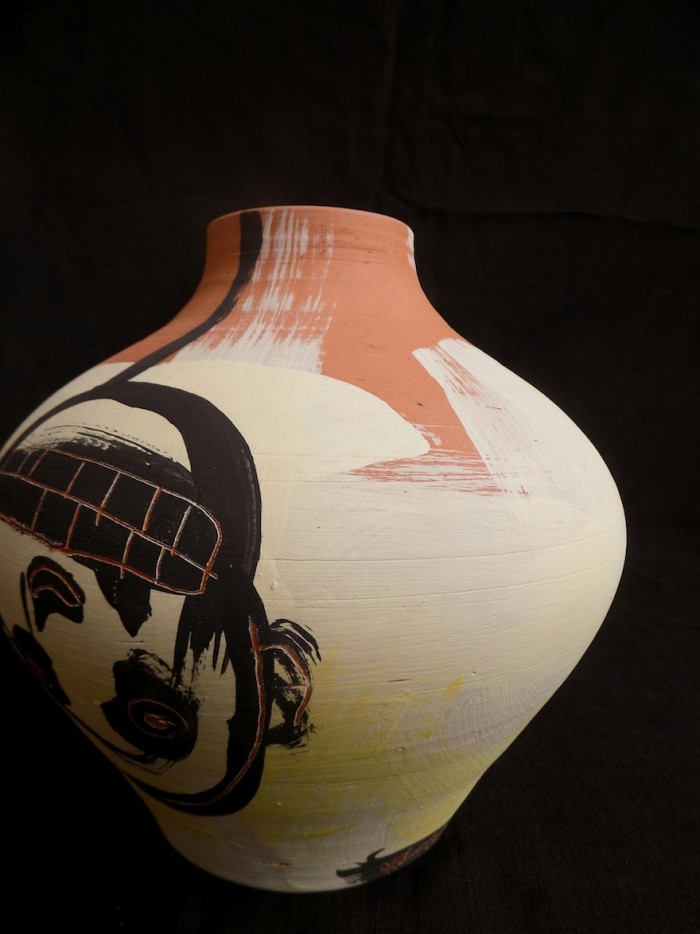 Local NightSchool presenters include South African architect Stefan Antoni of one of the country's foremost architectural firms, SAOTA, and the multiple internationally awarded creative director, Conn Bertish of Cancer Dojo. Internationals include New York-based Olof Schybergson, who is the CEO of Fjord, a global leader in digital design and innovation.
And of course, there's the conference itself. Design Indaba's original raison d'être. If the idea of Nightscape has got you going, you can always graduate from this gorgeous 'freemium' platform to the world's premier design conference and enjoy the unsurpassed stimulation of both in combination.
Ticket sales for the Design Indaba Conference 2019 are officially open and can be purchased at:
https://www.webtickets.co.za/EventCategories.aspx?itemid=1482191147&promoterid=1482498358
Ticket sales for select film screenings and masterclasses are open and can be purchased via Webtickets. https://www.webtickets.co.za/EventCategory.aspx?itemid=1488347309#
Entrance to Nightscape is free and no ticketing is required.
About Design Indaba:
The globally acclaimed Design Indaba Conference was established in 1995 and has evolved into a multidisciplinary platform that champions the creative sectors. Its guiding principle is a Better World Through Creativity.
For more information:
www.designindaba.com | Facebook - @designindaba | Twitter – @designindaba | Instagram @designindaba
Issued on behalf of:
Design Indaba (www.designindaba.com)
Contact:
• Julia Freemantle | julia@scoutpr.co.za | +27 21 685 0169