Known both locally and internationally for his richly choreographed theatrical productions and his work with South African artist William Kentridge, Nhlanhla Mahlangu is the very embodiment of tenacity. Born in Phola Park informal settlement on Johannesburg's East Rand during the height of Apartheid, he was unable to complete his matric due to the ANC, IFP and the 'Third Force' violence in the Nineties, dashing his dreams of going to music school.
All was not lost, however – the Johannesburg dance school Moving Into Dance Mophatong agreed to accept him as a student, even without a matric certificate, and the young singer and dancer worked hard to distinguish himself.
It was when he joined the Phuphuma Love Minus as a company manager and creative director in 2018 that he found an outlet for his artistic vision.
The ensemble, which was formed in rural KwaZulu-Natal and moved to Johannesburg in 2003, specialises in Isicathamiya music, a singing style similar to a capella but rooted in Zulu language and culture.
Realising that this traditional style could inform a contemporary idiom, he began to explore its theatrical possibilities.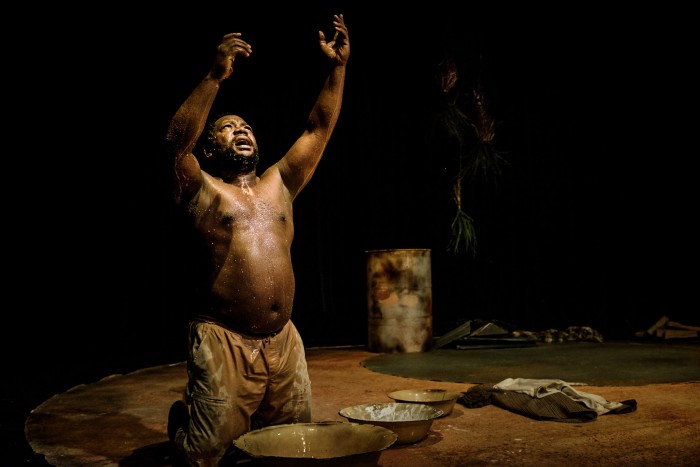 He has since collaborated with William Kentridge, whom he met in 2017, joining his Centre for the Less Good Idea, an interdisciplinary incubator space for the arts, as a collaborator.
During the first season at the Centre, he created Requiem Request with Gregory Maqoma and Phuphuma Love Minus, and also directed and choreographed the first draft of Venus Vs Modernity, a story about South African icon Sara Baartman, in collaboration with performer and poet Lebo Mashile and soprano Ann Masina.
He has performed in Kentridge's threatrical production The Head and the Load, and composed Waiting for the Sibyl, an opera conceptualised and directed by Kentridge, which debuted at the Teatro dell'Opera di Roma. He is currently creative advisor for the seasons at the Centre.
As a vocalist, composer, dancer and teacher, Mahlangu has more than 20 years as a professional performer and administrator under his belt. As the director of his own company Song and Dance Works, he plays a key role in shaping the theatrical landscape in South Africa – no small accomplishment for someone who had to fight for his education.
He is currently studying towards a Master of Arts by Creative Research at the University of the Witwatersrand (WITS), but because he is dyslexic, he prefers to convey the findings of his research through performances of song, dance and chanting, eschewing the notion that written texts are the sole locus of meaning.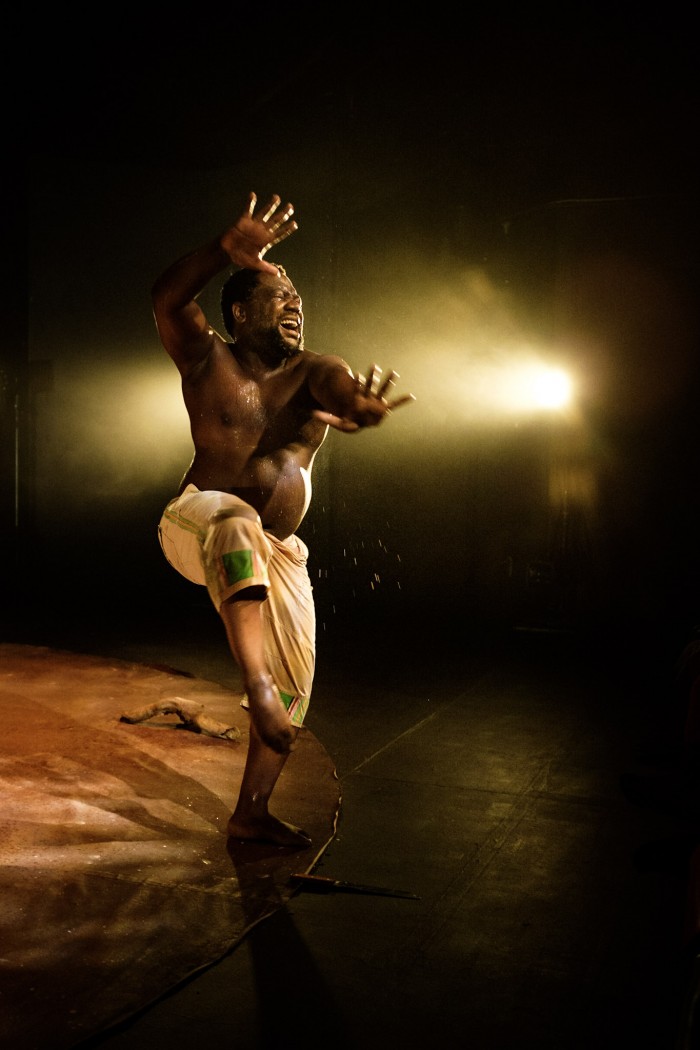 Knowledge can be performed – and Mahlangu's profoundly somatic praxis has seen him work with some of the foremost creatives in the country today, including Robyn Orlin, Jay Pather, Richard Cock, the late Hugh Masekela and others.
His thoughtful works confront history but also examine how artistic tools can help to heal the wounds of the past and transform fractured societies. He dramatises the resistance of African bodies in performances that reference the traditions of gumboot dancing, protest toyi-toying and isicathamiya.
He has focused in particular on the plight of migrant workers and others dispossessed by history.
The recipient of a Naledi Theatre Award for Best Choreography for the ground-breaking African musical TAU in 2017, he continues to garner accolades for his work.
For an extract from the performance of Enyangeni / Ursonate, choreographed and directed for William Kentridge by Nhlanhla Mahlangu, visit: https://bit.ly/2Q1onxb. For a taste of Waiting for the Sibyl, visit: https://bit.ly/2ENcPsu.