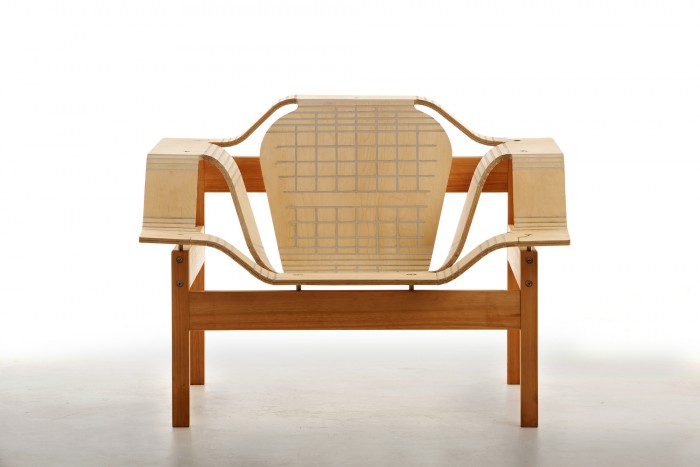 Stratflex – the Design Indaba Innovation Award winner for 2013
The Design Indaba Expo Innovation Award returns in 2014 to inspire you to innovate, originate and create! Innovation is more than just a fancy word for productivity and customer value. We're not talking about better, faster, cheaper.
We want to see the designs you've laboured over, poured your heart into, taken a risk on – something that only you could have created.
Innovation is survival. It takes imagination and experimentation. We plan to reward that process with a prize of R50 000 for one exhibitor with exemplary powers of invention.
Design Indaba Expo 2013's Innovation Award went to Al Stratford's design company Wintec Innovation, for their STRATFLEX™ systems. STRATFLEX™ enables rigid flat boards to be strategically flexed, in two and three dimensions, to create seating and related products for the flatpack market.
The product gives me a legacy to leave to those around me. Design Indaba gives us a launching pad for recognition in South Africa and internationally, said Al Stratford of Wintec Innovation.
What will win the 2014 Innovation Award? It could be anything, in any sector, as long as it was launched after Design Indaba Expo 2013.
Innovation Award Criteria
The winning product must:
Present a significantly new direction for the designer, e.g. not the same product in new materials/colours
Contribute a fresh perspective to SA design, e.g. a new way of using materials, notable intervention in a sector
Have launched in the past year (after Design Indaba Expo 2013)
Demonstrate exceptional skill and workmanship
Be original
Be on display at the Expo
Be manufacturable
Lend itself to commercial potential
This is your moment. Claim it with the latest and best of what you've got.
Applications open in January 2014. Keep your eyes peeled for our email calling for submissions.
For more information about the Innovation Award please contact Kim Seeliger on 021 465 9966 or kim@interactiveafrica.com.