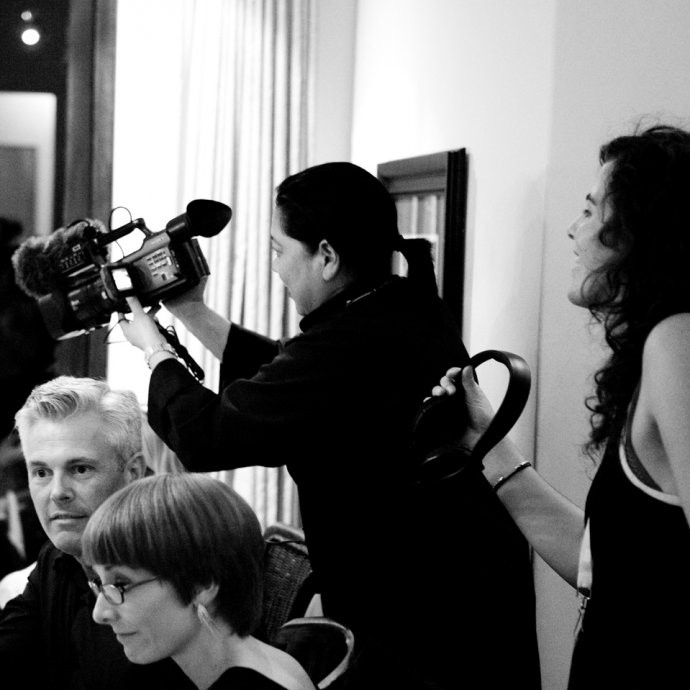 From 23 to 27 February 2011 Design Indaba will be invading the city of Cape Town. The cream of the creative crop will come to inspire us, indulge their desire for high-end South African design and interact with everybody that understands the value of a creative economy.
An annual event of such magnitude needs to be filmed and this Deisgn Indaba is inviting South African filmmakers to apply for five commissions to produce short films during the 2011 event.
We are looking for five talented and tech-savvy filmmakers to produce creative inserts about the Design Indaba Conference, Expo, events and sponsor activations. The five selected filmmakers will be allocated R20 000 each with which to appoint their own crew and source their own equipment.
Content will be produced according to various briefs and range in length from three to six minutes, a total of 12 to 15 minutes of footage will be needed from each filmmaker.
As the foremost creative platform in South Africa, working with Design Indaba will bring you face-face with the very best designers, creatives and cutting-edge thought leaders and entrepreneurs. For the past 15 years Design Indaba has been promoting creativity as the answer to a better world.
Selection Process
Initial Stage
Applicants will need to have a sound knowledge of digital media, video compression and web-based video. Successful candidates will be chosen based on their experience, creativity and production skills.
All applicants applying for a commission will need to submit evidence of their filmmaking skills in the form of a dynamic online show reel demonstrating a high level of cinematography and editing skills (Please provide the full URL link to your online show reel).
All filmmakers must provide an updated CV with contactable references.
Submissions must be made via the Design Indaba Submissions page: http://www.designindaba.com/short-film-commission
Short list stage
The top ten submissions will be commissioned to produce a one-minute insert for Design Indaba.
Final Stage - official Design Indaba 2011 film crew announced
The top five films will be chosen and five talented filmmakers will go on to be the official crew for Design Indaba 2011.
Technical requirements
All footage must be shot in HDV 1080/50i format, using a tape-based camera with XLR inputs. Projects will be edited using Final Cut Pro.
Deadline: 10 December 2010
If you do not hear from us by 20 December 2010, please consider your application unsuccessful.