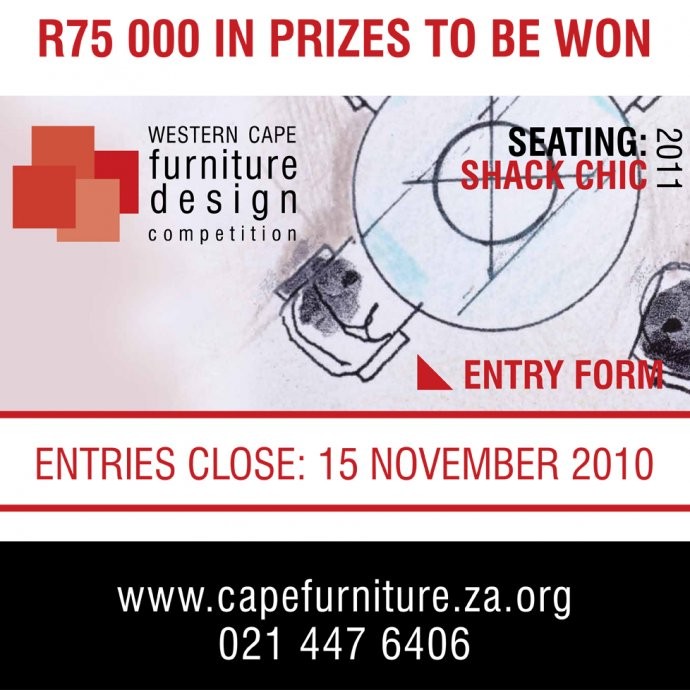 Furniture is a defining part of a home and, seating especially, says a great deal about the owner's personality and style. The Western Cape Furniture Design Competition is challenging students, emerging and professional designers to explore contemporary approaches to seating design by creatively interpreting the shack environment.
The competition designs must challenge conventions and present seating options that are both comfortable and practical. Features that should be noted in the designs are size, weight, aesthetic, interpretation, colour, multi-functionality and the ability for mass production.
Entries close on 15 November 2010 and the finalists' designs will be showcased at the 2011 Design Indaba Expo.
All designs must be original and response to the "Shack Chic" theme but designers are free to use any material they wish. Visit Western Cape Furniture Initiative for more information.