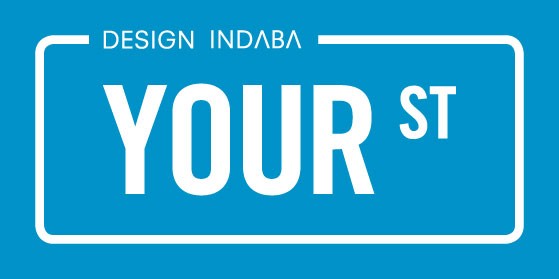 Take a look around and it becomes fairly obvious that the world doesn't need another chair.
What the world does need is for designers to become more involved and more engaged in actively seeking solutions for the world's most pressing problems.
Within the dynamic context of the urban environment it has become increasingly necessary for designers to become more responsive, spearheading the movement towards social involvement and looking at ways to make the city living experience smarter, livelier, healthier and more sustainable.
These changing needs speak to the evolution of the designer, wherein the designer's role is becoming intrinsically connected to the requirements for social development and what is happening in the city. By necessity, the designer is no longer isolated from the process but directly linked to the end user and increasingly aware of the social, economic and political context within which he or she works, and within which the work is understood and utilised. More than creating or beautifying objects, the role of the designer has evolved into one that prioritises engagement and active involvement.
The needs of contemporary society suggest that the time is ripe for design to move beyond aesthetics, to discard the confection and evolve into a fully-fledged discipline that manifests creativity in ways that improve lives and make the world a better place.
If we are to effectively address the myriad challenges we face in the 21st century, we have no option but to harness creativity in innovative ways that will help to solve those problems and which will simultaneously implement systems that speak to feasibility, sustainability and equality.
Your Street is a project with these end goals at heart, designed to exemplify the changing role of design and encouraging the creative community to be more active in addressing social needs. Aiming to give more stature and acknowledgement to the creative community, it invites creative proposals for how an aspect of a city's street life can be enhanced through the power of design.
Launched in Cape Town in July 2011 and inspired by Design Indaba, the Your Street challenge tries to ensure that designers are not brought in at the end of the process but at the beginning.
Always striving to inspire and to motivate positive action, Design Indaba felt that an initiative that encourages people to think creatively about urban challenges would be particularly pertinent. As the design of our cities is a hot topic on the global design agenda, it is an opportune time to prompt positive change on the micro level.
Key to this concept is that designers must first be relevant to their own street, or otherwise they will not be relevant to the world.
Quite simply Your Street is about enhancing what is right in front of you: your street. It's about walking the talk and reinvigorating your own community with the kind of creativity that improves lives –be it through encouraging people to change a bad habit, recycle more or cycle to work, or simply to make people smile, increasing the community's "Gross Domestic Happiness".
The brief for the challenge asks for feasible, sustainable and creative interventions in a public space that will help to transform or enhance an aspect of a city's public life.
Taking the widely accepted prophecy that the world's urban population will rise to 80% by 2050 into consideration, the Your Street challenge becomes highly relevant. The challenge calls on interventions that understand the rapidly changing nature of urban life and are able to respond to this scenario in a forward-thinking, sustainable and fun way.
With the slogan "own, love and improve Your Street", the challenge is also about taking pride. Because only when human beings take pride in and ownership of something are we prepared to invest the kind of energy into it that will see it flourish.
At the heart of the challenge is the very straightforward question: "What do you drive or walk past every single day that, with just a dash of creative thought, could completely transform your, your neighbour's, your colleague's or even a humble stranger's experience of Your Street?" The creative response could be a mural that inspires hope or brings a community together. It could be an innovative way to fill potholes or a slick solution to securing bicycles. It could be a public vegetable garden, a crime prevention idea or a system that encourages recycling.
There are as many possible design solutions as there are streets in a city, so the focus is on taking that thought leadership onto the street, literally, and being proud of our cities. While the challenge criteria states that a designer doesn't actually have to live or work on a particular street or city, the best proposals tend to come from those that have a vested interest in a particular street, community, location or city.
This trend undoubtedly reflects the changing role of the designer –the lone genius is coming out of the corner and starting to engage with the subject at hand, and with real people. Without this engagement, the idea locked in a silo is surely becoming limited.
This was certainly the case with the Cape Town leg of the challenge. All of the winners did particularly well in engaging with the communities for whom their solutions were designed. The overall winners of the challenge – Lorena Pasquini, Caitlynne Francis, Mark Henning and Hannah Williams – not only engaged the community but also harnessed the creative power of collaboration with their Acre Road, Kensington project.
The quartet is currently in the process of implementing their winning idea: a public recreation facility for the community of Kensington, which is a poor suburb outside Cape Town.
In the coming months Acre Road will have a brand-new six-a-side soccer field with a barrier seating system made from recycled materials. It is envisioned that the facility will also be used for other community activities, including dance and music performances. At its core, the Acre Road project aims to improve community life by creating a platform where positive activities, such as sport, can be enjoyed. Not only will this improve public morale but this type of engagement has also been seen to have offshoot consequences, such as lowering drug use and crime rates in small communities. In the grander scheme, outcomes like these tend to have a ripple effect that impacts the much broader community.
A poignant theme that is emerging from the entries is how central the needs of a particular community are to the solution that ultimately rings the truest. As the challenge moves from city to city, so the proposals change in leaps and bounds. No two places pose the same problems and no two places require the same intervention.
Because of this contextual uniqueness of streets around the world, the Your Street Challenge purposefully has a non-specific brief. It has been proved over and again that the best design ideas and solutions happen not in response to a brief, but rather as a manifestation of passion, enthusiasm and commitment to a cause, problem or idea. So, we say, skip the tyranny of the brief! Designers should let the community set the agenda. They should canvass their own street and find out exactly what is required. And this approach clearly works. The variety and diversity of ideas and solutions that have been entered into the challenge confirm that good ideas are not defined by brief or by discipline.
Six cornerstones of design for social challenge
Though non-prescriptive, the Your Street Challenge asks creatives to consider six cornerstones of design for social challenge and motivate how a given proposal interprets and manifests that principle. These cornerstones serve as a guide in the judging process, while also ensuring that the proposals remain focussed on community service.
1. Generosity: How many people other than you does your design solution affect positively?
The first tenet on which the Your Street challenge is built is generosity. Generosity is intrinsic to collaboration, which – more than a contemporary creative buzzword – is a vital motivation behind Your Street. The changing role of the designer sees him or her working with others more and more, and, perhaps more notable, the most successful collaborations are happening across a wide range of disciplines too. The social principle of generosity is integral to this mindset. Generosity asks how many people other than yourself does the design solution positively effect.
Generosity is defined as a form of kindness that often involves giving. The term is interchangeable with "big-heartedness" and "open-handedness", which directly encapsulates one of the key objectives of social design. Design with the power to positively influence a community is engaged, empathetic and respectful.
Generosity makes provision for inclusivity, which in turn works to promote equality. In a global urban landscape characterised by considerable social and economic inequality, design needs to start responding to this challenge. Equality is a prerequisite for social, economic and political harmony and design solutions that are generous have an important role to play in helping achieve this objective in the urban environment.
One of the runners-up in the Your Street Cape Town challenge, Violet's Walk, implemented a fairly simple urban solution in the Woodstock neighbourhood of Cape Town. The team – Luke Pedersen, Jenny Pedersen, Kirsty Rielly, Jess Pedersen and Katherine Spindler – appointed themselves the "unofficial parks board" and created a demarcated walking route around the neighbourhood, with resting benches placed strategically along the way. The group of young creatives explain that the project was inspired by an 80-year-old pensioner, Violet George, who walks a route through the neighbourhood every day. For the creative team, it was about taking Violet's walking route and adding just a touch of design to make it appealing to more people. Violet's Walk is, quite simply, about encouraging interaction and community engagement.
Similarly, Urban Mosaic, another one of the Cape Town runners-up, proposed a solution whereby shacks in an informal settlement outside the city are coated with a fire-retardant paint. Shack fires are a grave problem in the townships of South Africa, regularly claiming not only possessions but also lives. Porky Hefer, Y Tsai, Ashley Stemmet and Matthew Skade thus proposed painting these makeshift homes with a substance that slows the spread of fire. At the same time, the paint can also be used to aesthetically uplift the place. Drawing on inspiration from British land art, the shacks will be painted in such a way that they depict a symbol or icon that is visible from the air, transforming the negative image of the township to one with rich, culturally iconic connotations, on a par with the globally renowned landmarks of the world.
2. International excellence and innovation: Does your design solution stand up to and trump similar world-class ideas?
International excellence and innovation has been isolated as another cornerstone of design for social change in Design Indaba's Your Street challenge. Only when a design solution is understood in a wider contextcan its relevance, appeal and need be properly implemented and its true benefit be felt. It's about breaking out of the design silo, harnessing the power of collaboration and making that inspired idea work hard.
3.Feasibility: How do you propose to allocate the prize money?
As the third cornerstone of design for social change, feasibility considers exactly how the given prize money will be allocated to realise the creative proposal. This is again about getting the lone genius out of the corner and into the world, and working to actually make it happen. Ideas only become great when they start working. Forget the think-tank and start up the do-tank! And herein lies another of the challenge's guiding principles:
4. Do: Can and will the design solution actually be executed?
This is self-explanatory and an obvious but crucial question that must be considered.
5. Fun: How much pleasure, enjoyment, beauty and smileyness does your design solution inspire?
While Your Street's aims are noble and driven by serious concerns, it is nonetheless essential that it keeps in mind a fun and upbeat tenet that should reflect the attitude of city-living. Social upliftment is not just about making things physically or aesthetically better, it's also about uplifting people's spirits, and so this is also key to evaluating the design solutions' merit.
6. A better world through creativity: How does your design solution make the world better and further inspire other people to make the world better?
Lastly, it's all about a better world through creativity, a phrase that has been Design Indaba's motivating credo for the past 18 years. Bearing in mind that design should be empathetic and respectful, this last principle asks how the design solution will make the world better and inspire others to do the same.
In leveraging ideas to make the community better, the Your Street challenge aims to recognise that in a resource-constrained world we need to be opportunities-driven to effectively bring about social change.
The changing role of design
At the same time, the Your Street challenge embodies the changing role of design, arguing that creativity is the ultimate renewable resource and seeking out innovative solutions that influence how we live tomorrow.
Your Street challenge, in its various iterations, is also leading a reinvigorated debate on how to make things better, to fight apathy and to solve problems. Your Street encourages intellectual curiosity, and aims to see it implemented on street-level to the masses traditionally excluded from design.
The six cornerstones of design for social change that the Your Street challenge espouses also underpin the changing role of design in society. Design is less and less about beautifying or branding, looking good or leveraging products and increasingly more about systemic changes that understand the importance of social and environmental sustainability, community engagement and ownership, peer collaboration and respect. We're moving to a space that's more profound, more focussed on design thinking. "Don't design things, design thinking!" said Dutch furniture designer Piet Hein Eek at Design Indaba Conference earlier this year.
In recent years design has evolved to become a discipline that goes beyond look and feel, to dealing with more important frameworks like systems and solutions. Design is gaining relevance as it becomes about the bottom of the pyramid; it is about being involved in bottom-up innovation. As Danish architect Bjarke Ingels aptly said (also at Design indaba Conference 2012), "Architects should become designers of ecosystems, flow of seasons and resources." The same can be said of all genres of design. The scope for what design can do is so much broader than has previously been realised, and it follows suit that the role of the designer must also be reimagined. Consequently, engagement, understanding, empathy, activism, reform and innovation have become the active terms that best describe this role in an increasingly urban, 21st-century context.
Annually, at Design Indaba Conference in Cape Town, we take the pulse of the creative industry and assess where design thinking is at. It is in bringing international thought leadership to the African continent that we have come to understand and appreciate that the designation "designer" is not enough to carry the weight of the designer's role in the world today. This realisation sparked the campaign manifesto for the 2012 Design Indaba Conference, as conceptualised by The Jupiter Drawing Room, Cape Town.
Entitled "I am not a designer", this manifesto explores the many, varied hats of the modern designer and interrogates what these different roles and titles mean. Describing designers as "shapers of the world", "future makers", "instigators", "originators", "realists", "activists", "fighters", "changers" and "social agitators" among other terms, the manifesto highlights that designers hold within them the creative power to bring about the changes that are needed in the world.
And so, this is ultimately what Your Street is about: it's building a creative army of world shapers, fighters, community builders and future makers – all of whom have design thinking in their toolkits, but who actually go out and DO. Now is the time for designers to find relevance in their own communities, and where does that start? It starts in your street.
[This article first appeared in the book Design without Borders - Creating change, published by Norsk Form, 2012]