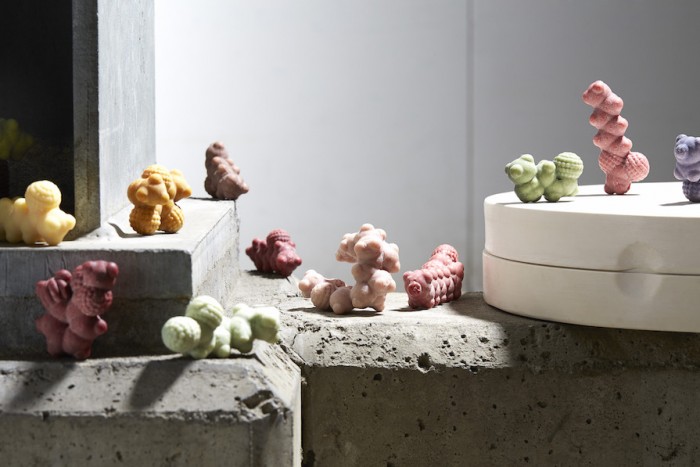 Critical food designer Alexandra Genis came up with her product Atoma after eating strawberry yoghurt and reading the notice on the label: "contains no artificial flavouring".
The now Berlin-based artist,who graduated from the Food Non Food Department of the Design Academy Eindhoven in the Netherlands in 2018, had a revelation – could there be an alternative to natural flavouring that didn't require depleting strawberries or using enormous amounts of resources and energy to ship them around the world?
With the food industry not hugely invested in sustainability, the Berlin-based artist decided to tackle the problem of food shortages along with humanity's resistance to all things artificial. What if we could create the flavour of a strawberry without having a strawberry present?
Genis's graduation project Atoma (a play on the words 'atom' and 'aroma') does just this. Kitchen meets chemistry lab as the St Petersburg-born designer 3-D prints moulds of flavour molecules (in the shape of their chemical compound) then infuses cocoa butter with the single-flavour molecule of her choice to make a bouillon or 'spice', which can be rasped into food like any other spice.
For example, she mixes together the 24 flavour compounds we taste when we eat strawberries to produce the unique flavour of this much-loved fruit without having to go to the grocery store. She envisages flavouring compounds being made available to anyone who loves to cook.
The daughter of two chemists, Genis doesn't stop there. Her studio TAS2R – set up in 2019 and named after the bitter taste receptor TAS2R38 – propagates what she playfully calls gastrointestinal science fiction, or "food after the apocalypse".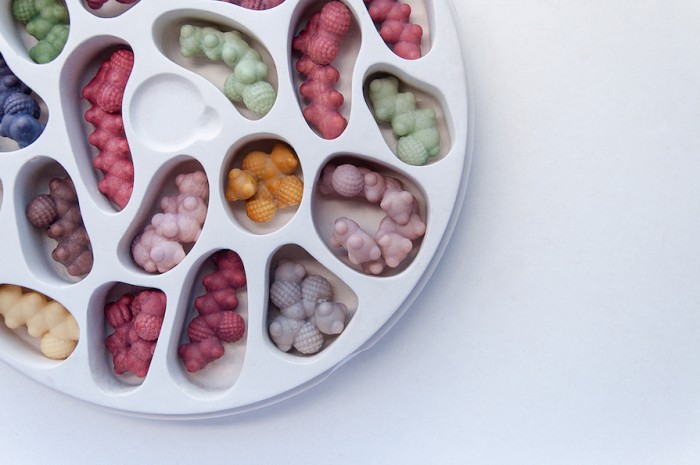 She sees food as a biochemical and visual tool to transmit challenging ideas about ecology, science and innovation. Her works have been exhibited in different locations, such as Space 10 Copenhagen and BioSummit 3.0 at MIT Media Lab, and she has spoken at events like EMERGE in Minsk and DDYA at Harvard GSD.
Genis is the Food, Design and Innovation correspondent at the Dutch Institute of Food and Design. She believes people need to embrace artificiality in the food industry, largely because it means we can have top-notch food experiences without hurting the planet.
Follow @al.alkaloid on Instagram. For more information, visit www.tas2r.com.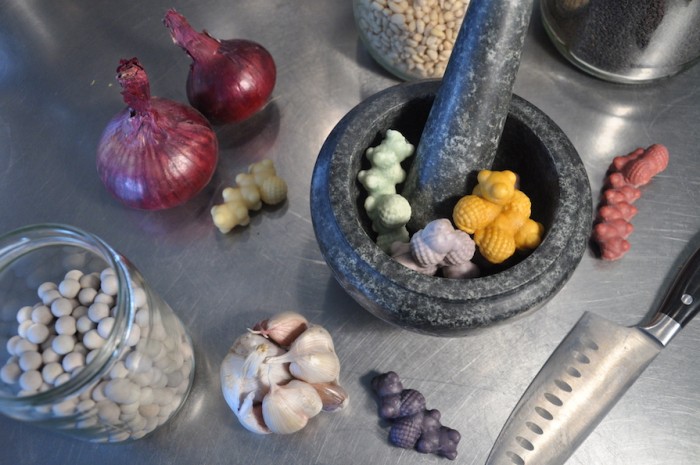 Alexandra Genis is one of the young global graduates selected to present at #DI2020. Design Indaba curates the selection of global graduates together with the heads of more than 40 design institutes and colleges (and beyond) around the world. The selection has been guided by the United Nations' Sustainable Development Goals. Each change-maker must demonstrate social or environmental impact, engagement with global challenges, project feasibility, and/or an exceptionally high level of innovation.
Tickets for the Design Indaba 2020 are available through www.webtickets.co.za.
For more information:
www.designindaba.com | Facebook – @designindaba | Twitter – @designindaba | Instagram @designindaba
About Design Indaba:
The globally acclaimed Design Indaba Conference was established in 1995 and has evolved into a multidisciplinary platform that champions the creative sectors. Its guiding principle is a Better World Through Creativity.