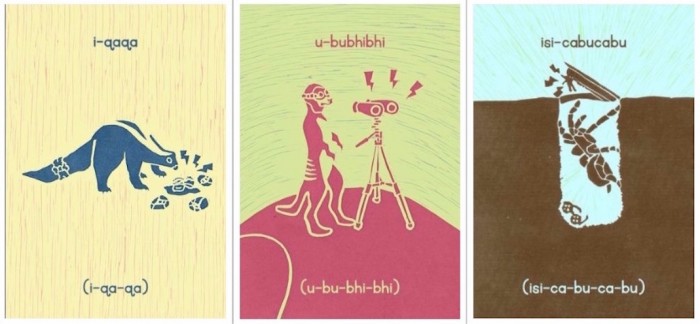 Soweto-born illustrator and author Siya Masuku has a creative approach to personal upliftment and education in his country. In 2015, inspired by a casual conversation he had with his mother on the lack of books at the primary school where she was teaching, Masuku decided to make an illustrated alphabet book to help children learn isiZulu at primary level. There is a particular lack of books for young people written in South Africa's vernacular languages.
He began work on the animal-themed 25 letter alphabet in February 2015.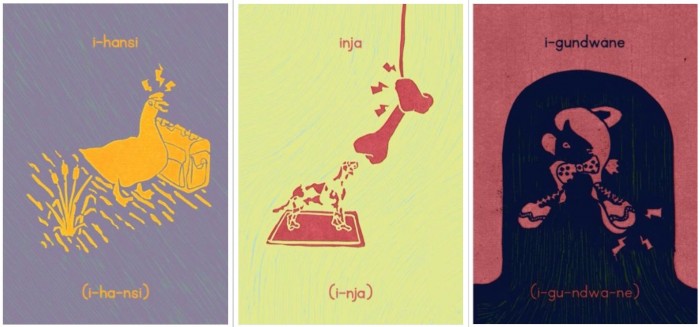 "During the process, the animal theme turned out more complex than I had imagined and it meant that I had to create the graphite illustrations and the writing in tandem. It became a much longer process than I had anticipated," says Masuku.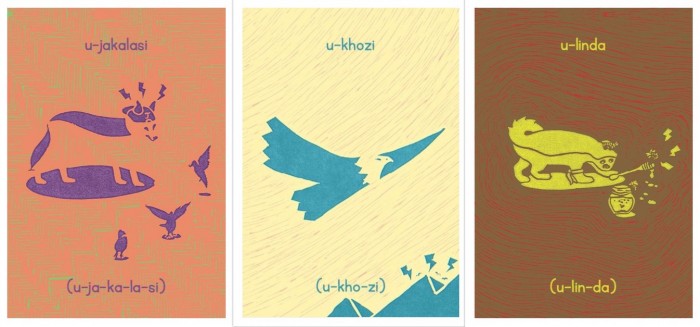 In 2016, Masuku launched a crowd-funding campaign to raise money to turn his prints into a digital platform too, with an interactive website. Masuku has also written an extension of the Siyafunda: isiZulu book in the form of a story.
In South Africa, there are 11 official languages. But in this multilingual country there are still multiple tensions between South Africans with different native tongues.
"Language is important because it is a tool that we can use to transfer ideas. We have the opportunity to create ideas that can help us progress and learn from each other by using this tool called language effectively," says Masuku. "Evolution happens through gradual and constant change and that is a scary thought for some of us. If we use our creativity constructively, our cultures are likely to evolve for the better. We ought to embrace our diversities and use this as a springboard to spread our ideas."