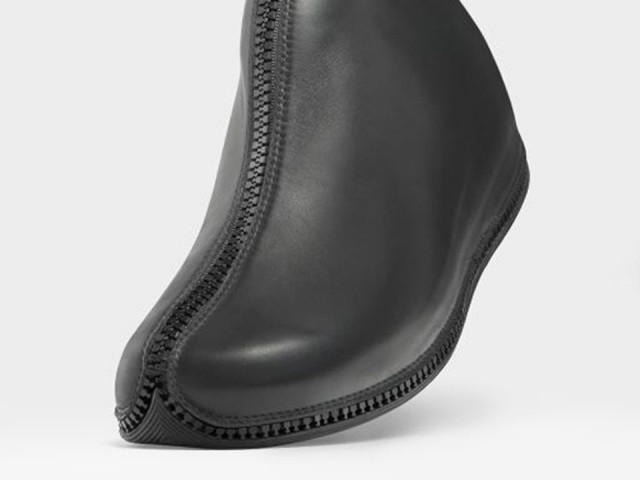 Five years of customer feedback sees the creation of a shoe that is part boot, part biker jacket.
To celebrate its five years of existence, FitFlop commissioned visionary designer Ron Arad to design a fun and fearless shoe. Arad said about the project: "I believe that when you've got your feet on the ground, you can decide exactly where you want to sprout from, which direction you want to go in".
Arad drew on his belief that three personalities are present in any collaboration – the two that meet up and the third that emerges when they mix. With this in mind the ZIPFLOP was created.
Formed by two panels of soft leather that zip together, the shoe can be personalised by its owner. The zip can either be pulled up past the ankles or to below the ankles, creating a fold-down flap. Inside the shoe is FitFlop's extraordinarily comfortable ergonomic Microwobbleboard midsole.
ZIPFLOP is available in solid black, classic black and white or raspberry smash at FitFlop in London.