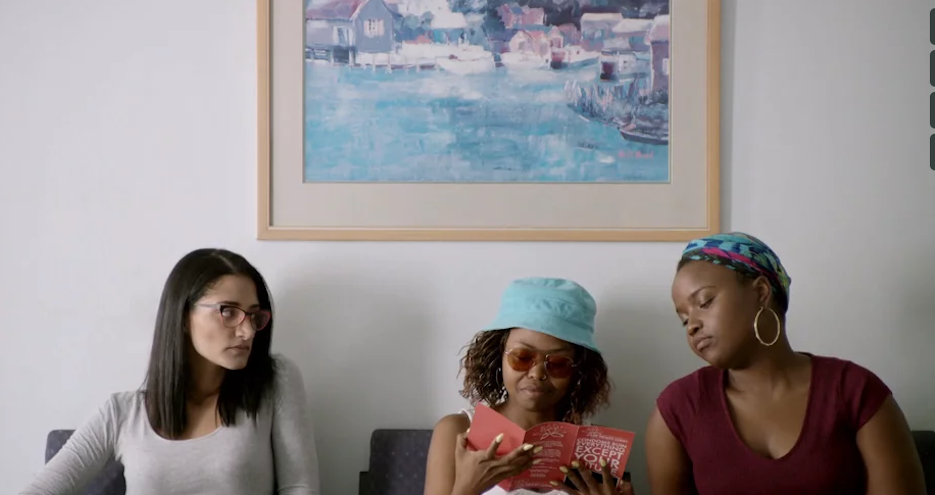 Johannesburg-born and now Cape Town-based, Zandile Tisani is a South African filmmaker whose vibrant and powerful imagery has struck a chord with audiences. A graduate of the University of Cape Town's Film and Media school, her vibrant and culturally relevant work on the upcoming web series People You May Know has just seen her snag a nomination at Series Mania, one of Europe's premier TV festivals.
Tisani made her directorial debut in 2012 on Zaki Ibrahim's 'Go Widdit' music video and began writing People You May Know in late 2014. Partly autobiographical, the series stars actors Carla Fonseca, Loyiso Madinga, Thantaswa May and Huggins Jawe, and is a product of the frustrations Tisani felt at SA televisions narrow representation of her and her peer group's lifestyles.
"People You May Know is very much about my generation," Tisani explained in an interview with Bubblegum Club. "People who are kids who graduated around the time of the recession. Stepped out into a world that wasn't able to accommodate them, you know. They went to varsity and did all the stuff that people tell you to do to secure a stable lifestyle, and we found ourselves coming into an unstable world."
Since travelling to Europe for Series Mania, Tisani has been approached by several French platforms regarding the distribution of the show and, if picked up, she plans to make a season of 10 episodes. With Laurence Hamburger and company Goodcop serving as producers, Tisani has written a largely character driven and emotionally sensitive script that frankly illustrates her world.
"I believe you need to really put yourself on the line," she says. "Be willing to expose your flaws, be comfortable with the messiness of being and reflect the world around you in an authentic way."
Watch the trailer for People You May Know here.