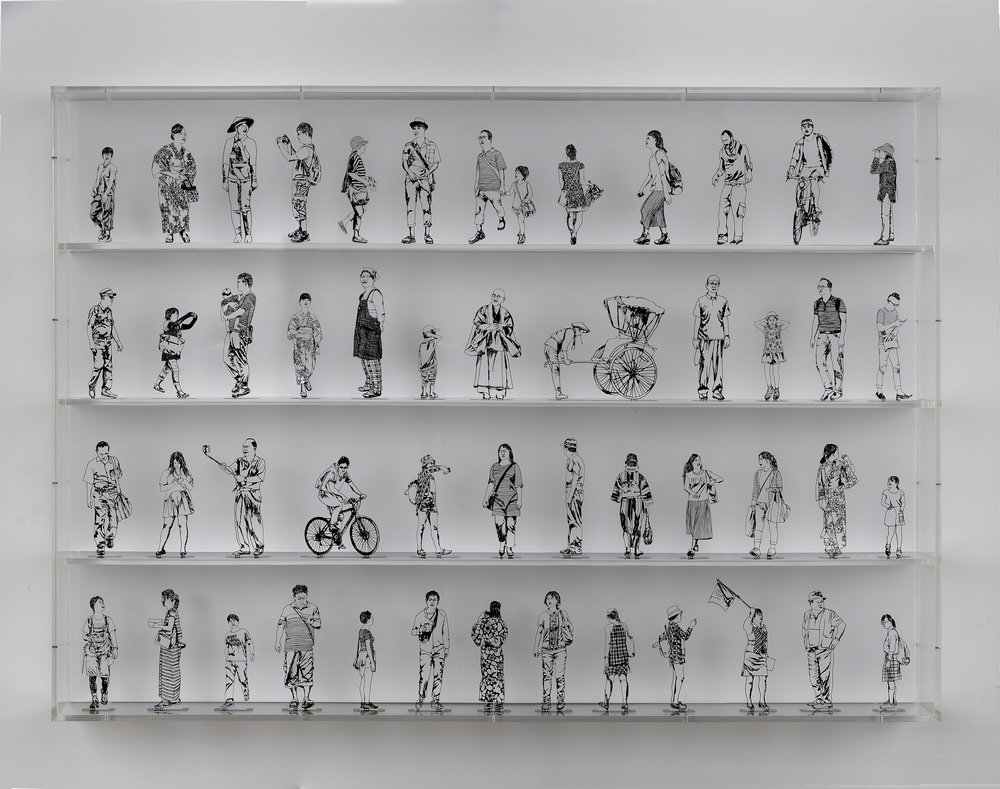 Made up of over 3 000 chemically etched miniature figures presented in varying proportions, this intricate installation is by internationally acclaimed sculptor Zadok Ben-David. Titled People I Saw But Never Met, his eye-catching, ongoing body of work offers a unique portrait of civilization today.
Based on actual photographs taken by Ben-David during his travels across Europe, each figure that makes up the installation is grounded in a real life, human encounter. Partly a comment on the growing human disconnect in our ever-connected world, the piece also serves as a case for diversity with its visible inclusion of figures of varying cultures and identities.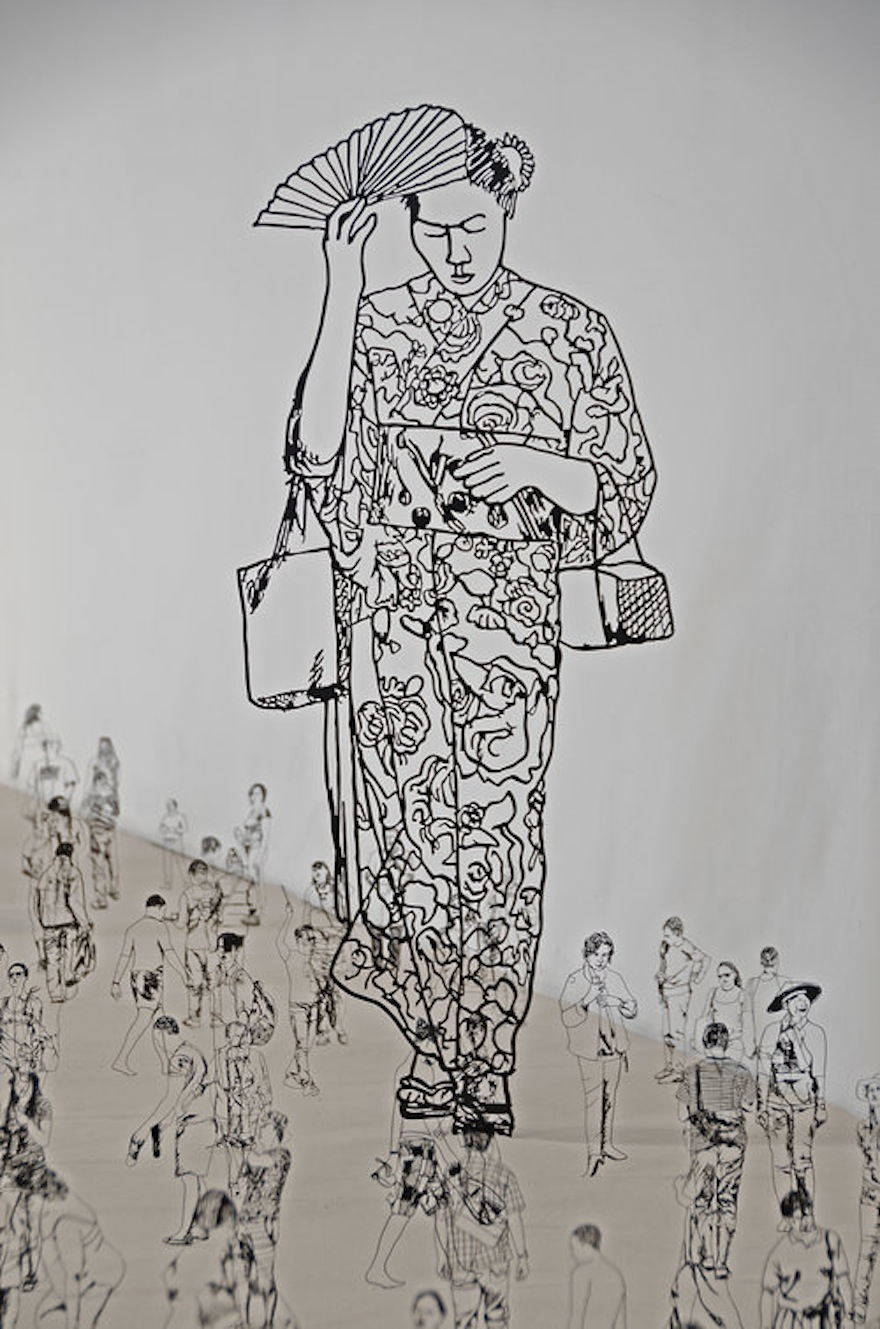 The smaller figures that make up the piece are made from perspex boxes while 45 much larger, hand-cut models are made from aluminum steel. Filled with metaphorical allusions, People I Saw But Never Met invites the onlooker to project their own analyses onto the piece. While he concedes that, for him, the work is primarily about alienation, Ben-David is also cognizant of the interpretations of the viewer and its importance.
"I'm sure that given time I'll have more perspective to what I'm doing, because quite often artists are not 100 per cent conscious (of their intent)," he told The Daily Telegraph. "I hope I'll never be 100 per cent conscious to what I'm doing otherwise there's no interest. There's a lot of mystery, a lot of discovery, and also when I hear or read what other people write or say, I can see another angle and learn from something else."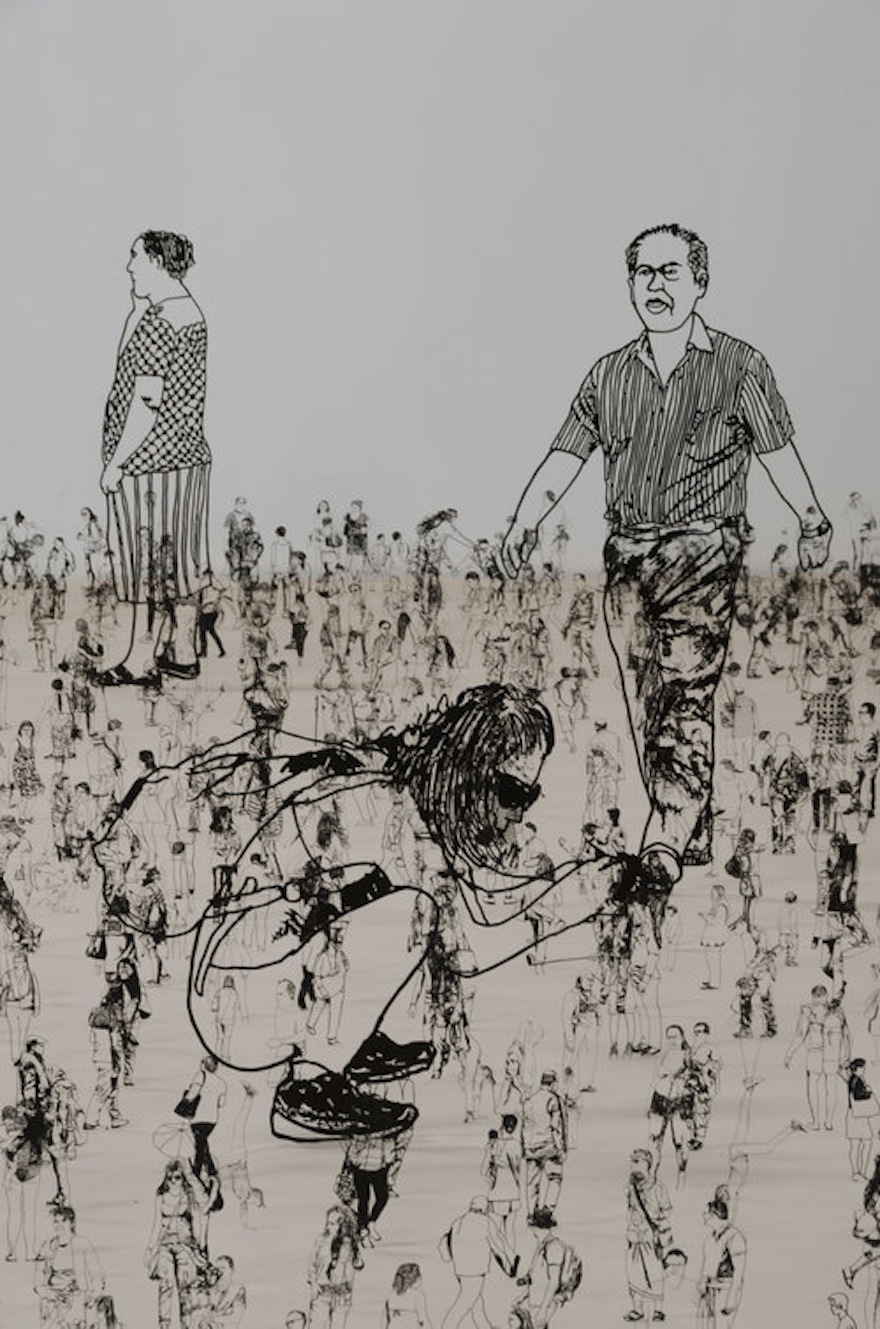 Installed in various configurations since Ben-David began the project in 2015, People I Saw But Never Met is currently on display at Shoshana Wayne Gallery in Santa Monica, California through May 27, 2017.