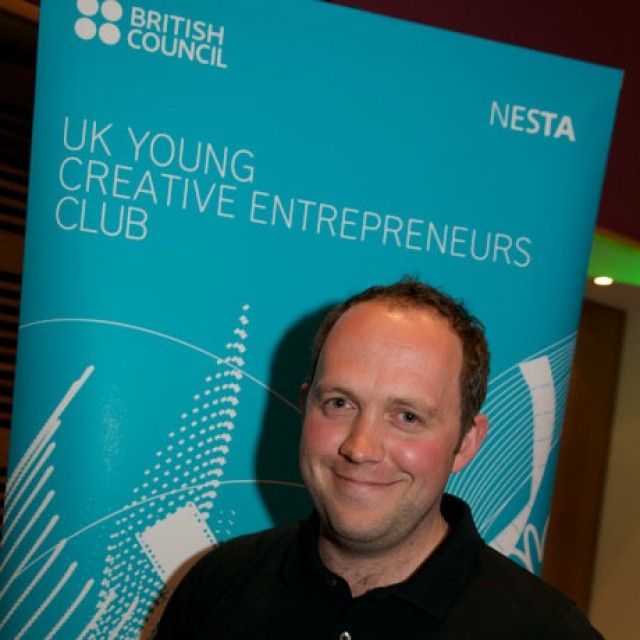 Gavin Weale
Social entrepreneur Gavin Weale has won the UK Young Publishing Entrepreneur Award 2010, recognising his contribution to the success of Live magazine.
Former journalist and web editor Weale joined Livity, a youth-specialist communications agency in 2001. Within six months of joining the company Weale became a full-time creative and one of the first mentors on Live magazine, one of Livity's first projects.
Live magazine is an initiative aimed at improving the lives of disadvantaged young people in the UK. It was created and is entirely controlled by volunteers aged between 12 and 21 years old. They are supported and guided by professional journalists, photographers, illustrators and designers that act as mentors to the youths.
The publication features hard-hitting articles about sex, drugs, gun and knife crime, careers, refugees, religion, racism, health and homelessness alongside the best in fashion, music, film, books, sport and art. Live magazine distributes 20 000 free copies of the magazine to teenagers and young adults across London. As many as 150 young people, from college students to young offenders, contribute to each issue gaining valuable skills, experiences, contacts and qualifications in the process.
Since 2004, when the Live magazine became its own non-profit company, Weale has steered the development of Live Futures Ltd into a profitable social enterprise. They employ 20 staff members and publish five titles a year. Live Futures has helped more than 75 young people into education and/or employment
Weale and his fellow finalists recently spent a week in South Africa, something he describes as an "exhilarating experience". Weale will use his £5000 prize money to launch a magazine in Langa, the Western Cape's oldest township, in the second half of 2010.