The realities of traffic and transport costs are a daily nuisance in nearly every city. Now the A-Bike Electric – an electric revamp of British inventor Sir Clive Sinclair's 2006 foldable A-Bike, designed by engineer Alex Kalogroulis – aims to make city life easier. The A-Bike Electric, funded in less than 24 hours on Kickstarter, has been modified to offer a more convenient riding experience while travelling in the city.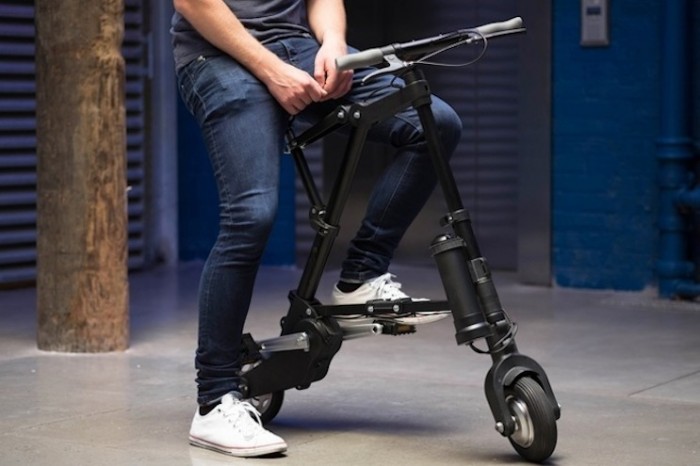 But what exactly is an electric bike anyway? It's a normal bike propelled by an integrated electric motor, which makes riding easier and keeps commuters from arriving at work in a sweaty mess.
The telescopic design of this bike also means it can be easily folded or unfolded in less than ten seconds. This convenient storing ability is handy for urban commuters who need to jump in and out of taxis, trains or buses.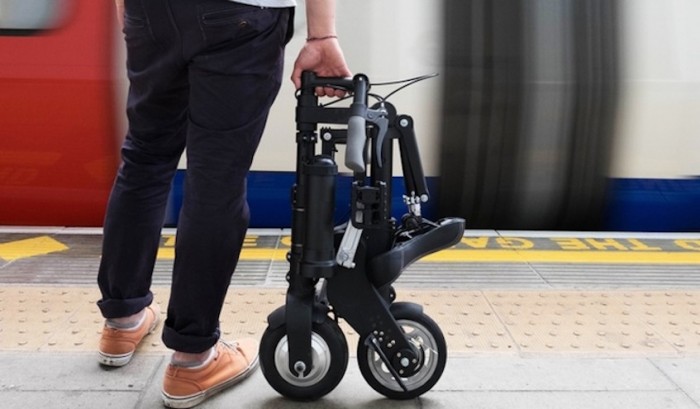 The 24V battery can keep going for up to 25 kilometres, and it is easily detachable with a nifty quick-release strap should it need to be recharged. The battery life is indicated by the four LED lights so that riders always know how much charge remains. The bike also works just as well without the electric assist; in fact, those who prefer to ride without the boost are free to push the red button to turn it off (and on again at any time).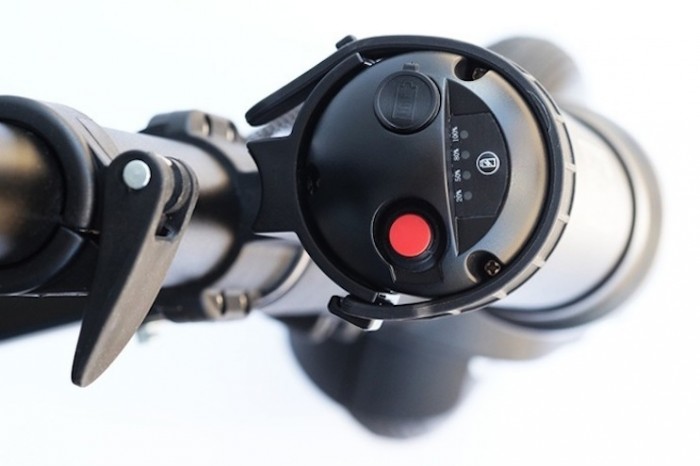 Made from light aluminium, the bike weighs less than 12 kilograms: light enough for anyone to carry up a flight of stairs. But don't be fooled by this lightness, because another type of polymer material (which in layman's terms means "strong material") is used in its construction to make the frame extremely durable.
If you were wondering how it drives, don't let the little "stroller-type" wheels put you off. The A-Bike Electric is engineered to take any effort out of pedalling so that the rider's pedalling rate matches the rate the wheels turn. There are also built-in sensors that react to the rider's pace and adjust the power assistance accordingly.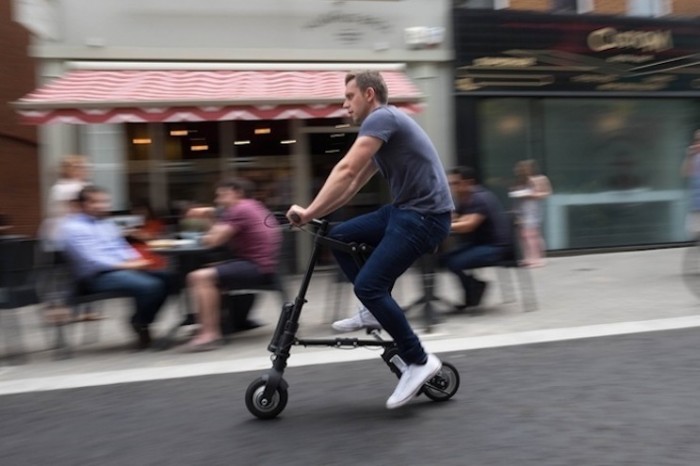 Other little added bonuses are an enclosed bike chain to avoid contact with any grease, an easy-to-adjust seat to customise seat height and a helpful user guide.