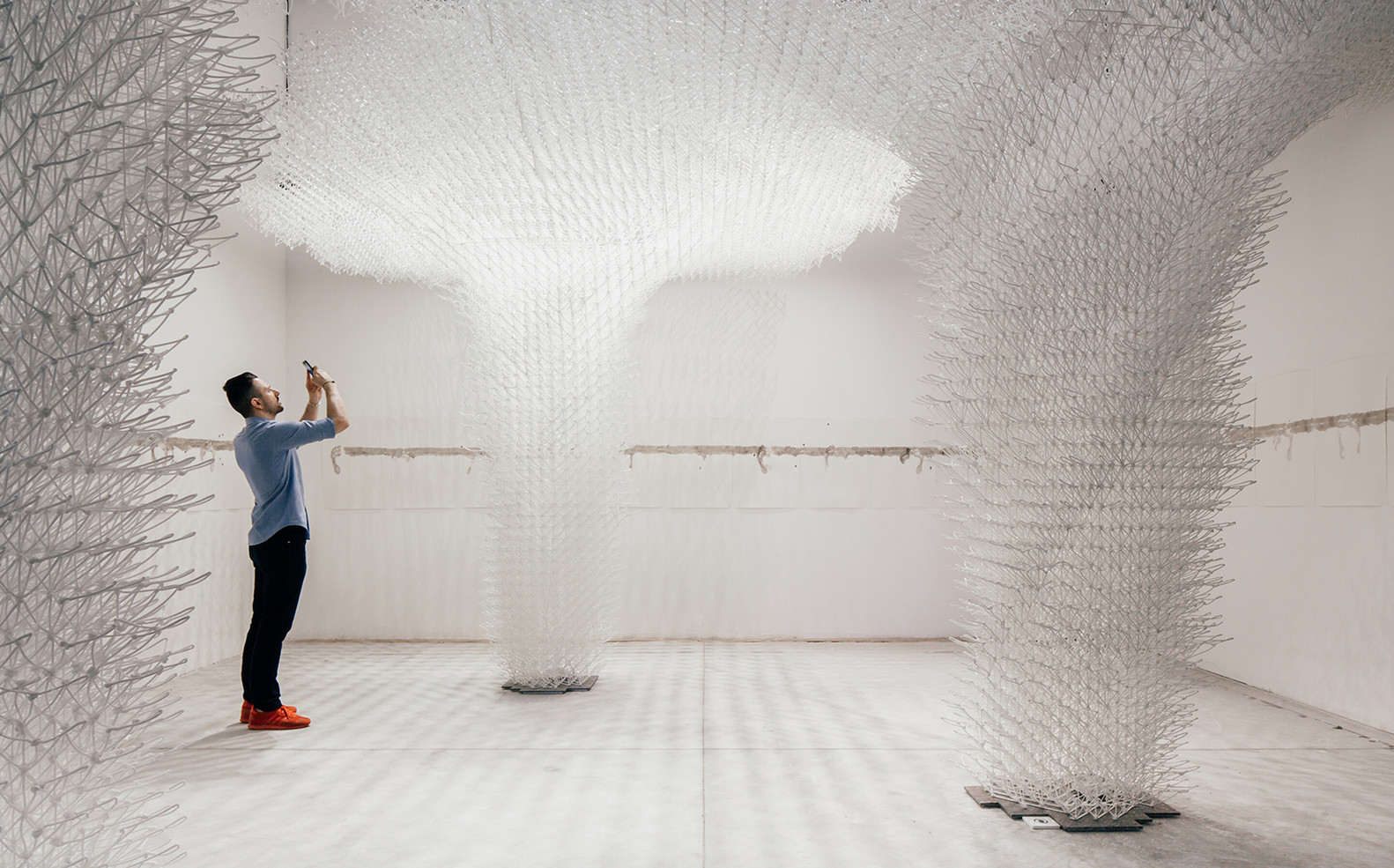 Unveiled at this year's International Architecture Exhibition La Biennale di Venezia in Venice, Italy, the Cloud Pergola/ The Architecture of Hospitality was introduced to the public as one of the world's largest 3D-printed installations. Designed by a team curated by Croatian architect Bruno Juričić, the structure beautifully blends architecture, art, engineering, robotic fabrication, and computational models, to create an immersive experience that speaks to alternative or new perceptions of reality.
Based upon the traditional pergola - a type of garden structure or gazebo - as it exists within the cultural context of the Mediterranean, the Cloud Pergola stands at nearly 3.3 metres in height and covers an area of almost 57.6 square metres. According to its creators, the transformation of this classic Mediterranean structure into a futuristic forest invites viewers to reflect on the interplay between man and machine, and human and artificial intelligence.
"I wanted the pavilion to push the boundaries of the aesthetics, spatial and tectonic consequences of emerging paradigms of augmented intelligence at the cross-over between architecture, art, and engineering by presenting a full-scale pergola structure made using 3D robotic fabrication and automated design protocols," Juričić explained in a statement.
Created using robotic 3D printing technology from Ai Build, a London-based AI and Robotic technologies company, the installation features 300 kilograms of 3D-printed biodegradable plastic and was explicitly designed to capture the movement and feeling of clouds. The shelter and socially charged space provided by the 'pergola' immerses visitors in a decidedly 21st Century-form of architecture.
Arranged around the interplay of three interventions – a 3D printed mathematised cloud 'drawing' by Alisa Andrašek in collaboration with Juričić, To Still the Eye by Vlatka Horvat, and Ephemeral Garden by Maja Kuzmanović & FoAM – the installation's main focus is the 'Cloud Drawing. An intricate, lattice-like arrangement of 3D printed voxels, it captures the complexity and beauty of cloud formation through the use of computational models, robot fabrication and big data.
On display until 25th November at the Venice Biennale, a simple assembly sequence for the Cloud Pergola was also created to go on tour following the annual exhibition's conclusion. Ultimately, the 3D printed Cloud Pergola is creating space for the consideration of new architectural perceptions and social realities, all while pushing the boundaries of possibilities within the space of emerging technologies.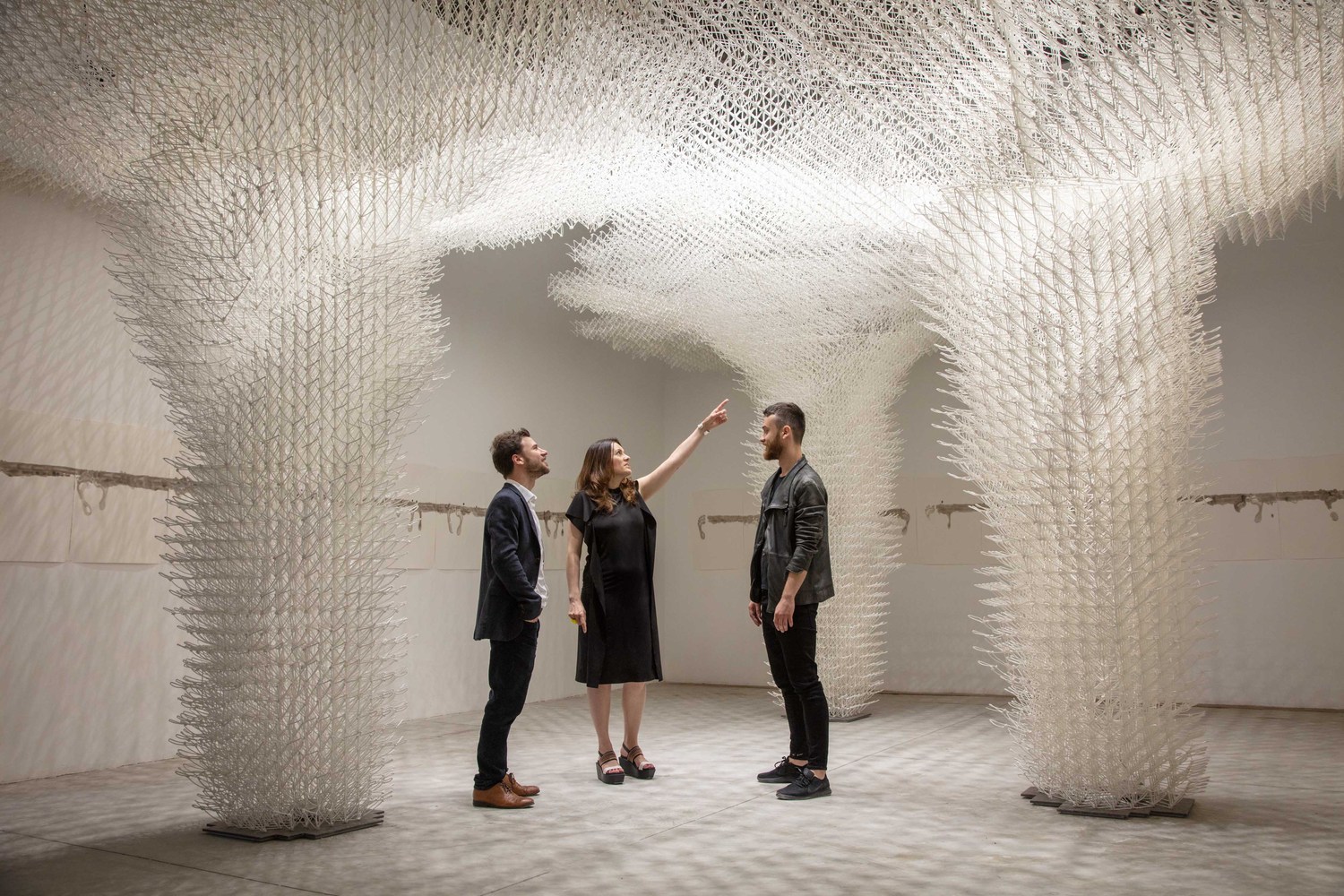 Read more on innovation in 3D printing.
What if you could 3D print your own home in a matter of hours?
Eindhoven University of Technology unveils world's first 3D printed bridge