Imagine a restaurant powered entirely by robotic chefs instead of human cooks and kitchen hands. The world's first pizza-making robot is on the menu thanks to French company Pazzi, and you can now grab slices of Pazzi pizza in its Parisian "Pazzeria". The first station opened in 2019 after seven years of research and development for the engineers.
"Whether you are just curious or a certified pizzalogist, come watch our pizzaiolo robot cook you a custom-made pizza from a serious selection of ingredients, or meet our Pazzos who can answer your questions or give you a hand," reads the website's description.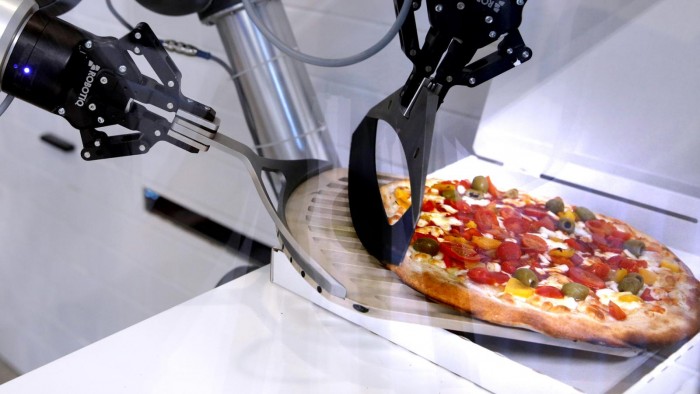 How does it work?
Order your custom-made pizza from a kiosk or from your phone. From there, Robot Pizzailo will prepare the dough, spread the sauce and move your pizza into the oven.
According to the engineers, it was imperative for them to include the best ingredients and fresh dough.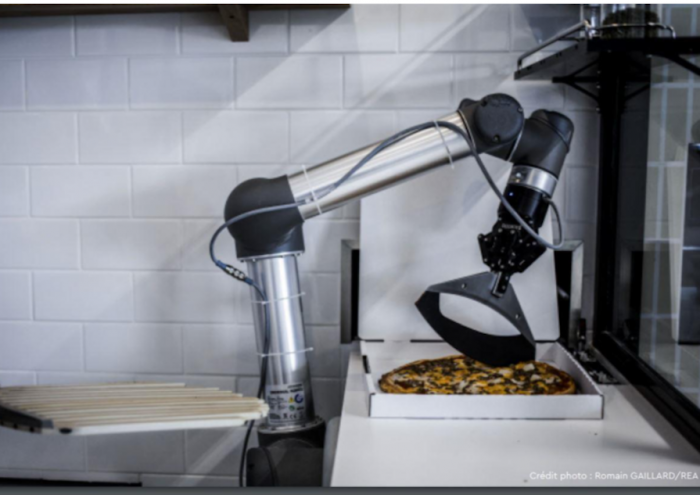 "This rigorous selection process certainly took a long time, but this for us is only a beginning. We will do everything we can to constantly improve the quality of the ingredients we serve. If you would like to help us or accompany us in this process, don't hesitate to contact us."
The duo also brought three-time pizza world champion, Thierry Graffagnino to help create what they call the "perfect"pizza.