A group of artists have embarked on a project to build the Design Museum Dharavi – the first design museum to be erected inside a slum. Dharavi is in downtown Mumbai and it is the largest slum in the world with a million people calling the area home. Design Museum Dharavi is an initiative by artists Jorge Mañes Rubio, Amanda Pinatih, Rahul Srivastava and Matias Echanove.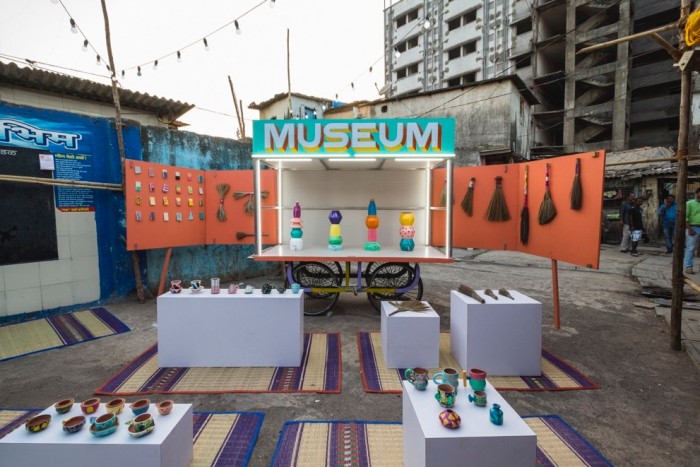 The museum showcases the objects and products designed by Dharavi-based craftsmen. It includes traditional textile weaving and block printing, laser cutting and creative uses of plastic.
The artists also aim to question the word "slum" because of the ways in which it ignores the complexity and dynamism of a community. "The main mission of Design Museum Dharavi is to challenge our perception of 'slums, favelas, barriadas, ghettos' on a global scale," say the artists.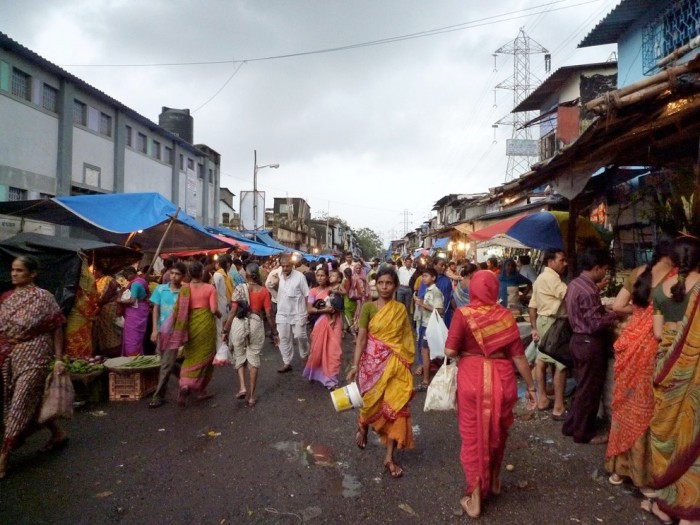 The design museum is not the first effort to shed the term "slum" in Dharavi. Through art, design, and performance the Dharavi Biennale is attempting to curb the negative perceptions of informal settlements that media and films such as Slumdog Millionaire reinforce.
The Dharavi Design Museum is a mobile structure, easy to tow using a small car or a bike. Travelling from place to place throughout the informal settlement, the museum attracts the community through workshops, lectures, meetings, screenings, exhibitions and other cultural events.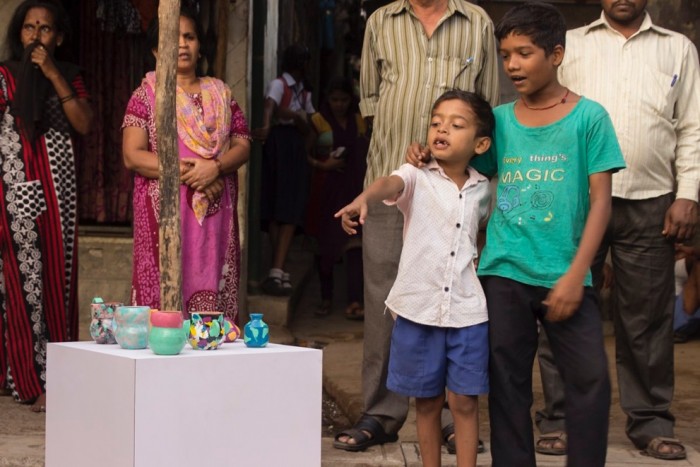 The Design Museum Dharavi opened up it's mobile doors February 2016. Dharavia as a community has now become known beyond the degrading term of 'slum' but more of a place of job creation, art and design.
Since it's oppening the museum has hosted tons of local exhbitions, the latest being "THE WATERPROOF PROJECT", which focused on the diminishing of the leather materials used for designs. This project asked tailors and bag makers to use a cheap plastic blue tarp to create water resistant designs with bags, boxes and belts.
In September 2016, The Design Museum Dharavi won a Leading Cultural Destination Award for Best New Museum of the Year.
Images via Design Museum Dharavi.
More on design activism:
This centre offers a safe haven for Rwandan women who've escaped the unthinkable
This architect is helping to rebuild health facilities in disaster-hit areas
Spanish mural artist, Okuda, uses art to bridge cultural borders