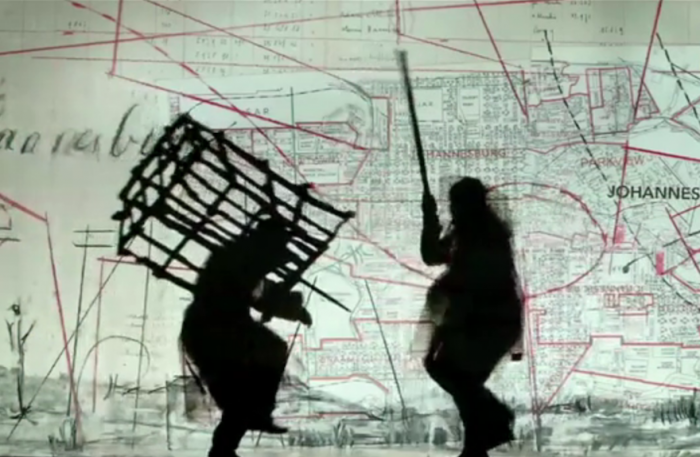 William Kentridge "Notes Towards a Model Opera" opens in Beijing
South African artist William Kentridge's biggest exhibition in Asia to date opens today at Ullens Centre for Contemporary Art in Beijing.
Notes Towards a Model Opera spans his 25-year history as an artist and includes a unique installation that focusses on his extensive research into the history and principles of China, noting similarities between the ideal of apartheid South Africa and that of Maoist China.
It builds on the acclaim he earned in China when he first exhibited at the 2000 Shanghai Biennale.
The retrospective exhibition includes old favourites such as his animated films and charcoal drawings featuring Soho Eckstein, as well as more recent multimedia installations such as I Am Not Me, the Horse is not Mine; The Nose and The Refusal of Time.
The new three-channel projection that gives this exhibition its name takes as its starting point the eight model operas of China's Cultural Revolution. At the time, these propagandistic performances were considered modern in terms of themes and musical features when compared with China's traditional operas. Kentridge's video includes Dada Masilo weaving together traditional African and Chinese dance forms and a musical composition by Philip Miller, whose process was previewed live on stage with a band of musicians at Design Indaba Conference 2015.
Following its premiere in Beijing, Notes Towards a Model Opera will move on to the National Museum of Modern and Contemporary Art in Seoul and the Sifang Art Museum in Nanjing.
Watch the Talk with William Kentridge