"Want to go fast, go alone. Want to go far, go together".
This is the motto behind Creative Nestlings, a company that promotes networking among creatives. The company has been giving emerging talent space, both physical and digital, to showcase their work since 2011. The book is called What It Takes and it features about 60 African creatives.
It was a collaboration between Creative Nestlings co-founders Dillion Phiri and Nokulunga Mateta-Phiri; designer Abel Siminya; and illustrator Musonda Kabwe (who is a former Design Indaba Emerging Creative).
Phiri says the self-published book is inspired by the growing awareness that there is a lack African voices in print, especially those creatives working on the African continent."This is an opportunity for us to further contribute to the global voice on creativity," he says.
For women's month, we're taking a look at what some of the women featured in the book have to say about it takes to be a creative today:
Amy Jephta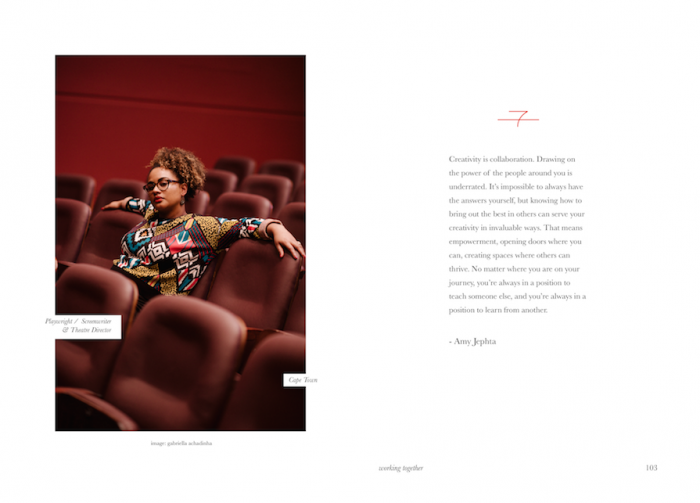 "Creativity is collaboration. Drawing the power of the people around is underrated. It's impossible to always have the answers yourself, but knowing how to bring out the best in others can serve your creativity in invaluable ways. That means empowerment, opening doors where you can, creating spaces where others can thrive. No matter where you are on your journey, you're always in a position to teach someone else, and you're always in a position to learn from another."
Maneo Mohale
"Forgive yourself. I think so often as a creative, as creative people, we place very heavy expectations, deadlines and goals on our shoulders. We're always chasing an exclusive perfection, and when it doesn't go according to plan, we're very hard on ourselves. Progress isn't linear. It's windy, circular, murky and difficult. There's a lesson hiding in everything - especially failure. The sooner we learn to forgive ourselves, the lighter the process becomes."
Jade De Waal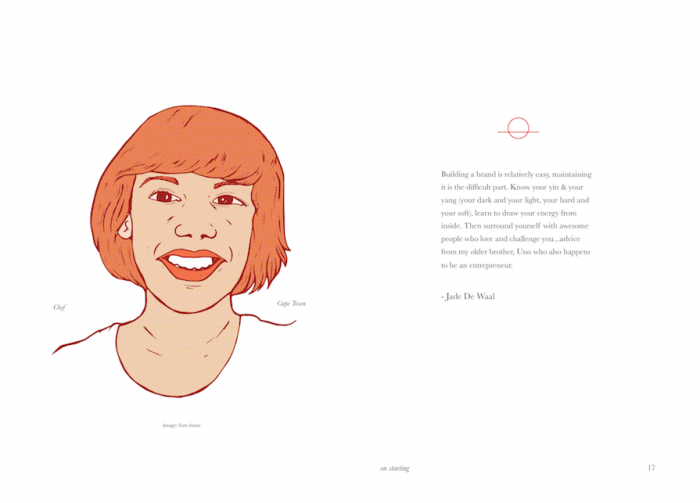 "Building a brand is relatively easy, maintaining it is the difficult part. Know your yin and your yang (your dark and your light, your hard and soft). learn to draw your energy from the inside. Then surround yourself with awesome people who love and challenge you...advice from my older brother, Uno who also happens to be an entrepreneur."
Noncedo Gxekwa
"Collaborate as much as you can, you allow yourself to grow. It opens you to other worlds."
Sinomonde Ngwane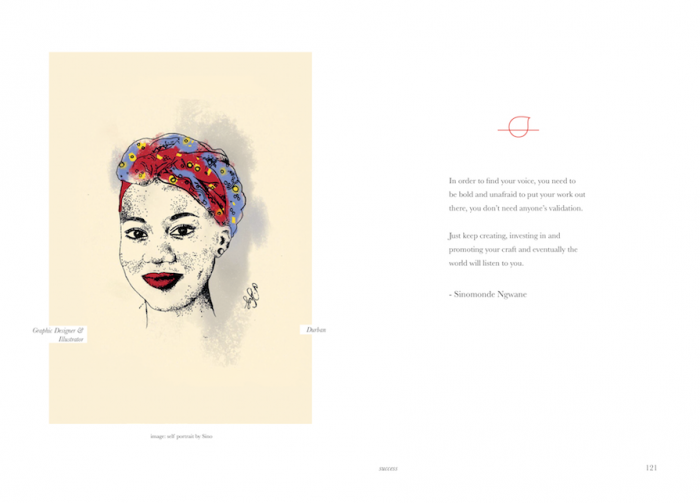 "In order to find your voice, you need to be bold and unafraid to put your work out there, you don't need anyone's validation. Just keep creating, investing in and promoting your craft and eventually the world will listen to you."
Nereya Otieno
"You can do it, you already know you can. So just start as soon as possible. Don't worry about publishing or marketing or him or her or whatever. Just do. First drafts are for exploration. Second drafts are for correcting. Never stop your flow in the beginning. Let the idea get as big or ridiculous as you want it to be. Then put it away for a few days, come back to it and revise. But never stop the idea in the beginning. Ideas shouldn't be punished for being radical - you just need them to make sense to someone else."
Nokulunga Mateta-Phiri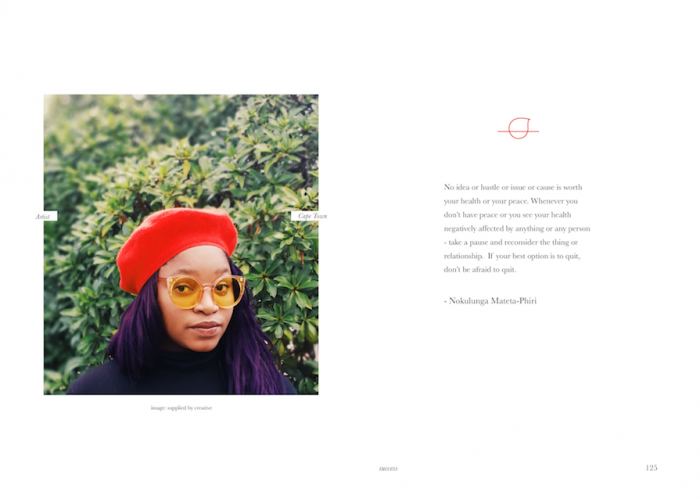 'No idea or hustle or issue or cause is worth your health or your peace. Whenever you don't have peace or you see your health negatively affected by anything or any person - take a pause and reconsider the thing or relationship. If your best option is to quit, don't be afraid to quit."
Anaka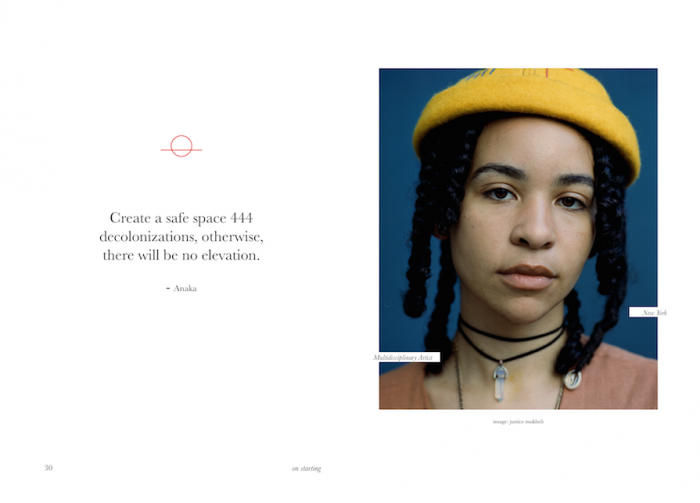 "Create a safe space 444 decolonizations, otherwise there will be no elevation."
You can get a copy of the book here.
Read more:
9 creatives to look out for this Women's Month
Michelle Mlati's afrofuturist approach to spatial planning
Check out the African creatives participating in this year's GrigriPixel workshop