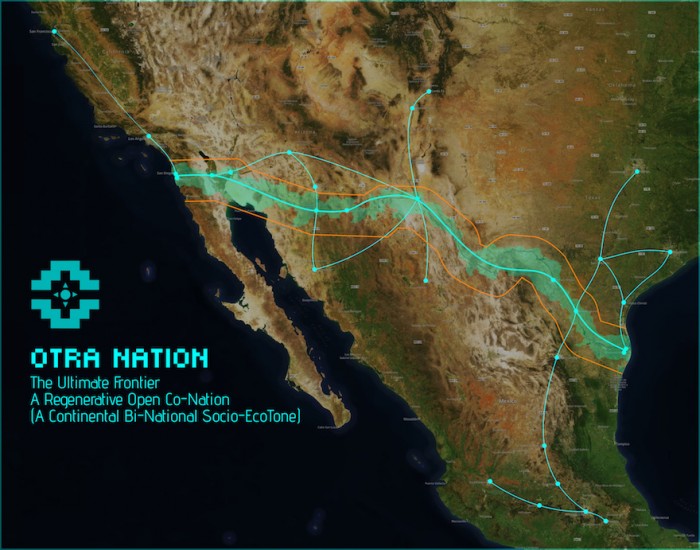 It's most likely that MADE Collective's Otra Nation proposal will not be made a reality, much like the problem it seeks to address: Donald Trump's border wall. But, as Trump's successful presidential campaign proved, nothing is too far-fetched for the reality-TV nightmare that is the United States. So far, hundreds of companies, many of them Hispanic, submitted proposals for Trump's campaign promise, a 30ft wall on the border of Mexico and the United States to combat illegal immigration. Many see this strategy as draconian and divisive, others see it as a mega-infrastructure project capable of providing employment to those who need it most, and its supporters cite it as a must-have for border security despite the estimated $21 billion financial cost, environmental impact and social upheaval. But, according to a collective of Mexican and American architects, builders and designers, the wall is an opportunity to build a community.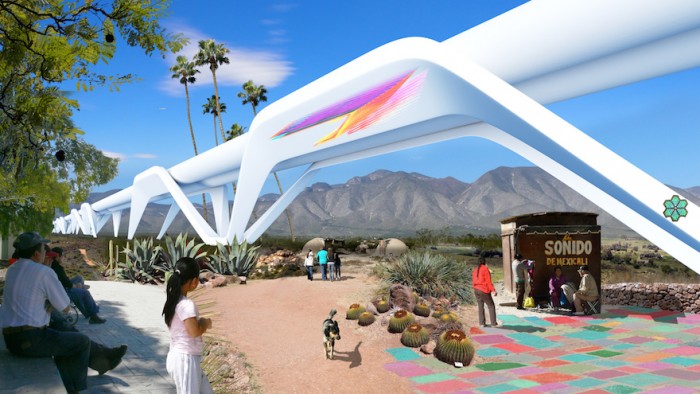 Otra Nation is MADE Collective's ecotopia, a shared country built on the principles of local economic empowerment, energy independence and revolutionary infrastructure and transit. In its current state, the border wall socially and politically disaggregates and segregates all those who pass through it. Illegal practices thrive in the environment that pushes the two countries apart, preventing social cohesion and integration. In Otra Nation, the land would be used as a shared country, subsidised equally by the two nations.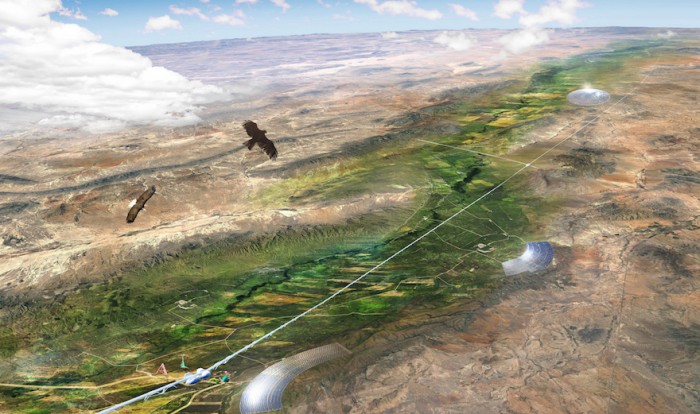 While the border wall would put the environments on the border at risk, including the Rio Grande rivers, the Otra Nation proposal seeks to fully restore the wetlands, forests, and natural habitats of the boundary line by disabling the current border protections. Within the "country" itself, sharing services such as the Hyperloop transit system, Airbnb, Lyft and VRBO will be promoted while companies that look to minimise human employment with autonomous vehicles will be prohibited.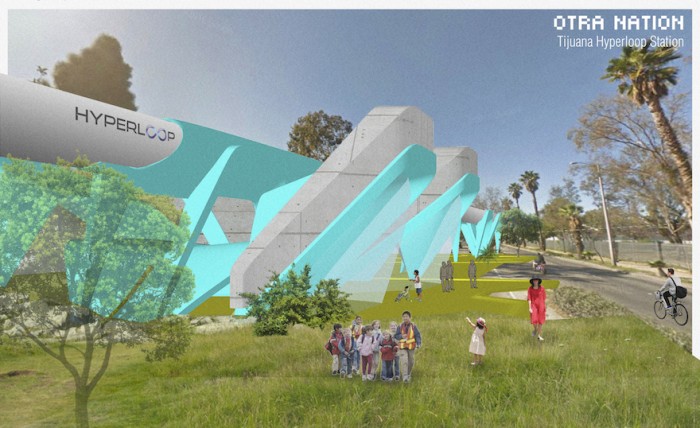 The country would also have its own unique electronic ID system. "The ID system will allow free movement between Mexico and the United States. As Otra will fully restore the wetlands, forests, and natural habitats of the boundary line we are looking to eradicate ALL existing physical borders between Mexico and the United States. By the time of full implementation of the OTRA ID system we expect to have full open boundaries between our countries," reads the team's proposal.
While a utopian society unhindered by borders is perhaps too idealistic to come to fruition, the proposal does raise interesting questions about alternative borders and tapping into existing technologies to use land in a sustainable way. Last year, Mexican design firm Estudio 3.14 imagined what Trump's wall could look like as an actual, impractical, concrete wall.