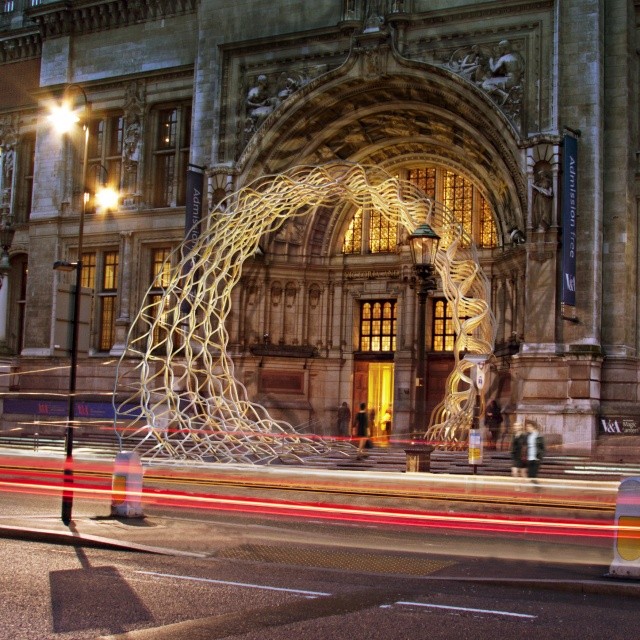 Talk about a grand entrance. The entrance to the V&A Museum in London has been gifted with an installation of a giant timber wave cascading down the steps.
Timber Wave was created by architect AL_A and engineering firm Arup for the V&A to make it very explicit that this space is the residency of the London Design Festival.
Made from oil-treated American red oak, Timber Wave is a three-dimensional latticework spiral, 12 metres in diameter. It makes use of construction techniques and materials ordinarily used in furniture making to realize this three-storey structure.
For the architects it was about taking the installation out onto the street. As an outdoor installation, Timber Wave is graceful while also being technically ingenious.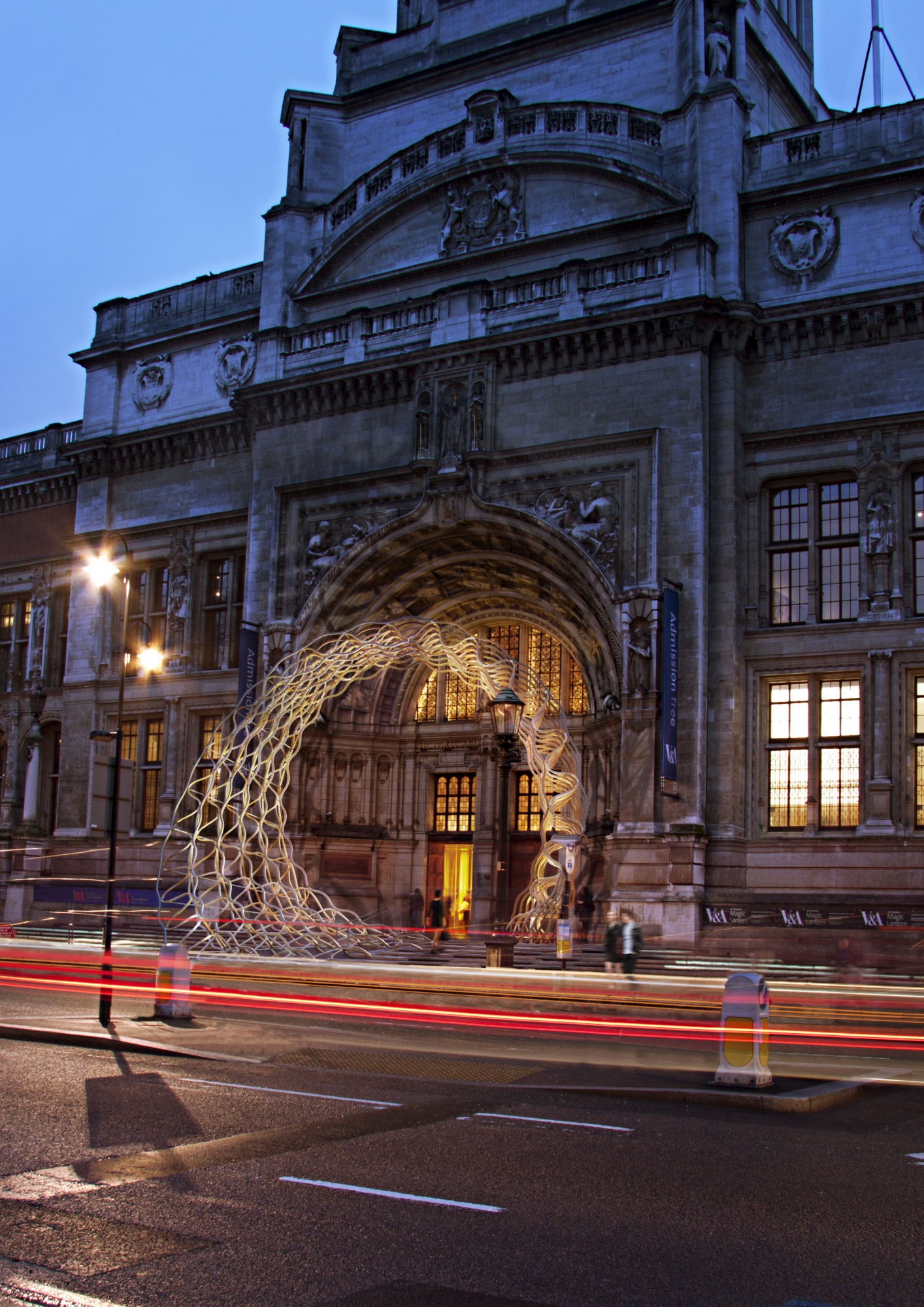 AL_A used thin hardwood lamination techniques and applied them on a large scale, with each piece of timber precisely calibrated for optimal structural performance and elegance.
"The recurring structures within Timber Wave reflect the repeated motif style that is very much part of the didactic tradition of the V&A's own historic façade," the London Design Festival adds.