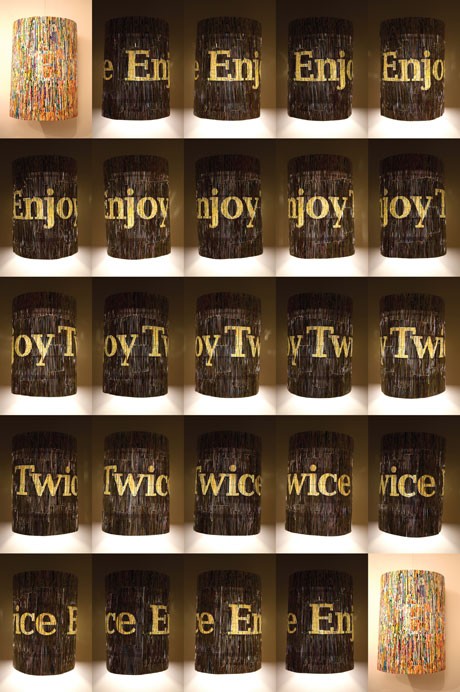 Enjoy Twice lamp by Niels Craens
What do you get when you cross an environmentally conscious mindset with a graphic designer? An interesting use for empty cardboard drinking packages. Niels Craens has produced a lamp using these packages and called it "Enjoy Twice".
Recent trends indicate that consumers prefer cardboard drinking packages to plastic bottles. While this option is slightly more environmentally friendly, the plastic cap and inner aluminium layer make them mostly unsuitable for recycling.
Craens found this problem interesting and came up with a solution in the form of a lamp. The words "Enjoy Twice" shine through the packages that don't have the aluminium layer. This text is only legible when the lamp is on. So now you can decorate while also saving the planet, one drinking package at a time.