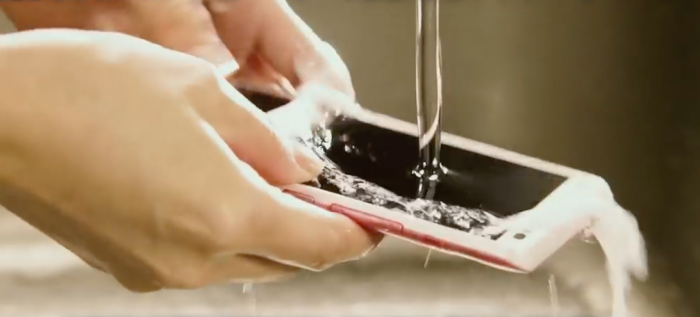 Japanese company Kyocera have just released a smartphone that users can wash and use in the bath
Japanese company Kyocera Corporation has released the first smartphone, the DIGNO rafre, to be water and soap resistant. Not only does this mean that the owner can wash their phone in hot soapy water and clean it of any germs, it also means that the phone can be used while in the bath or shower.
The case of the DIGNO rafre smartphone is also selfhealing: small scratches and abrasions will disappear over time.
The designers behind the smartphone were inspired to come up with a solution for a phone can better survive its integrated modern usage. Phones are no longer just devices for phone calls and messages. They are now used to play music, take photos, look up recipes in the kitchen and are in our hands all the time. With waterproof technology and enhanced durability, the DIGNO rafre can be washed clean and used without fear near water sources.
The smartphone uses standard android software.