Informal settlements across something are prone to flooding as well as shack fires. Due to how closely people's homes sit next to each other, it is often hard for emergency workers to get to residents, especially during fires or other emergencies.
About a year ago, Serious About Games launched a competition to create a game that would help address soem of these issues while also changing the way people think. The brief was simple: create an engaging platform that allows the Western Cape's poor communities to think innovatively, reimagining their spaces for greater social cohesion and economic prosperity.
The winning game, Vukuzenzele was developed by RenderHeads and Ikhayalami.
It is a puzzle game about reimagining informal settlements in South Africa through the process of "re-blocking". Re-blocking refers to the reconfiguring of informal settlement layouts in order to provide a greater spatial arrangement that is centred around access to basic services and creates a more vibrant and safe community.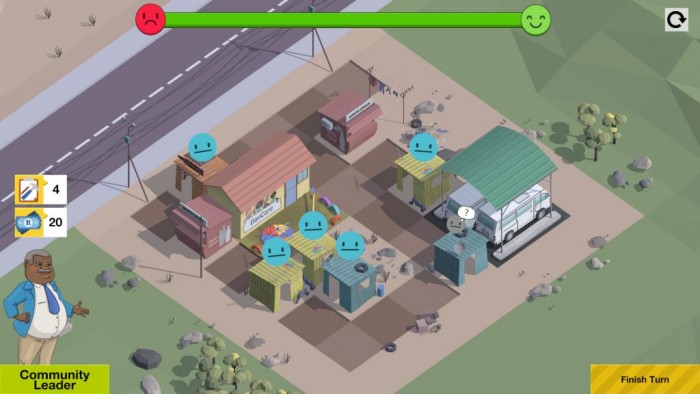 The game, which relies on a simple smartphone "tap" mechanism, begins with a simple puzzle layout showing an informal settlement that needs to be upgraded. Guided by a set of rules and actions, a player taps on a structure and is then able to upgrade it, rotate it, or move it to a new location. Each action the player makes has a resource cost.
The game is divided into different levels that get more complex with player progression.
The goal for each level is to ensure that all people in a given area have their needs satisfied. Each household has specific needs and it is the task of the player to ensure that these needs are met.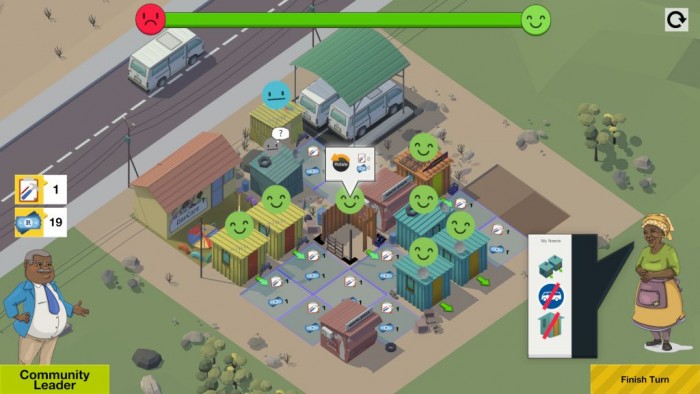 For example, families with toddlers may need to be in close proximity to a daycare centre and some people may need to be closer to public transport routes. At the end of each round, the layout of the settlement is evaluated and the community spirit drops if anyone is left unhappy.
The player loses the game when they run out of resources or community spirit, and the win condition is when everyone is happy. When you win, your solution is ranked based on the resources you have spent.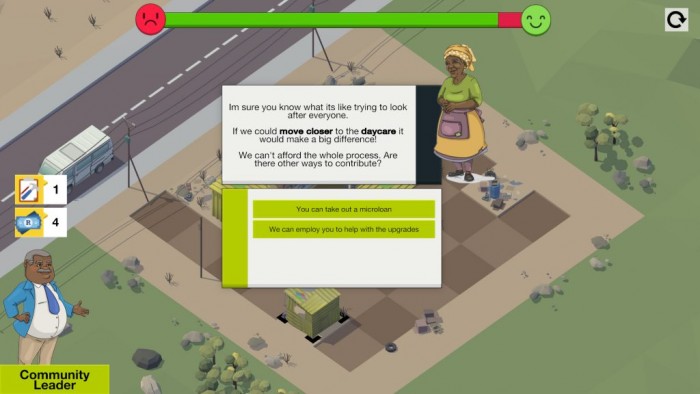 The social relevance of Vukuzenzele in the Western Cape is unquestionable if one considers the recent Hout Bay fires that left more than fifteen thousand residents of Imizamo Yethu informal settlement homeless.
Vukuzenzele project manager David Hecker says that such disasters could be avoided if we had better planning historically. Apartheid urban planning resulted in a highly divided society and huge socio-economic challenges across the Western Cape and rectifying these issues has been painstakingly slow.
By taking up a bottom-up approach to planning and introducing players in informal settlements to the concept of reblocking, Vukuzenzele is able to source solutions from the best people – the people experiencing the challenges.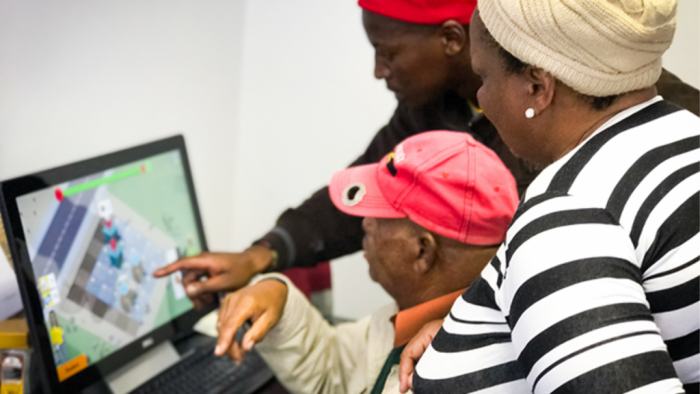 Click here to find out more about the game.
More on game design:
City residents are helping design public space with Minecraft
This video game challenges societal expectations of women