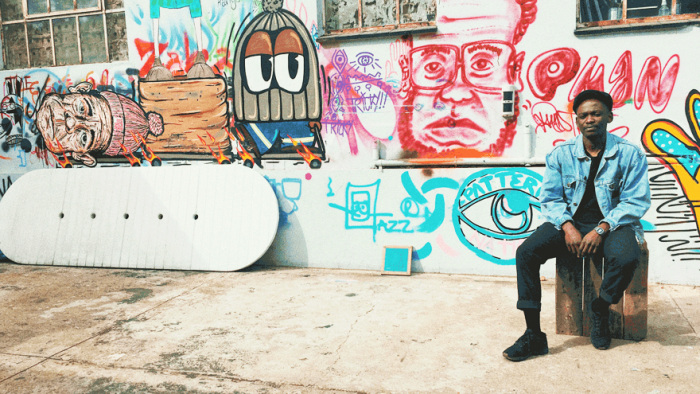 A new digital comic series at the hands of 2015 Design Indaba Emerging Creative, Musonda Kabwe, puts the hardships and puzzles of life into a different perspective.
Kabwe is a Zambian-born art director and illustrator who is slowly making a name for himself in Joburg, having formerly been a part of award-winning brand agency, Grid Worldwide.
His personal personal work includes a collaboration with photographer Tsoku Maele titled All Stars Come From The Ghetto which earned them an Africa Day cover in the City Press' Trending section. The digital art, photography and illustration project was a commentary on how big brands tap into the ghetto subcultures while selling people lifestyles beyond their means.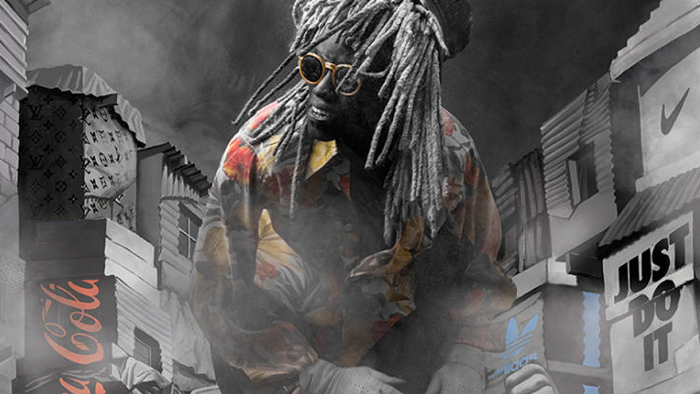 Another popular project of Kwabe's called Blinded explored textiles and images. Here blindfolded people are juxtaposed against striking backdrops and colours reminiscent of print textiles.
In his latest project, he turns his attention to more controversial topics with his personal comic project, No Narrative.
Published regularly on Instagram, No Narrative is an enigmatic visual diary on topics relating to life as a young person in South Africa. As the name suggests, there is no single theme. Instead each addition acts as a new chapter based loosely on Kwabe's life experiences.
"No Narrative covers everything from the struggle for self-actualisation to what it's like being in an interracial relationship in 2018. All the stories are very personal but very universal at the same time," says Kabwe.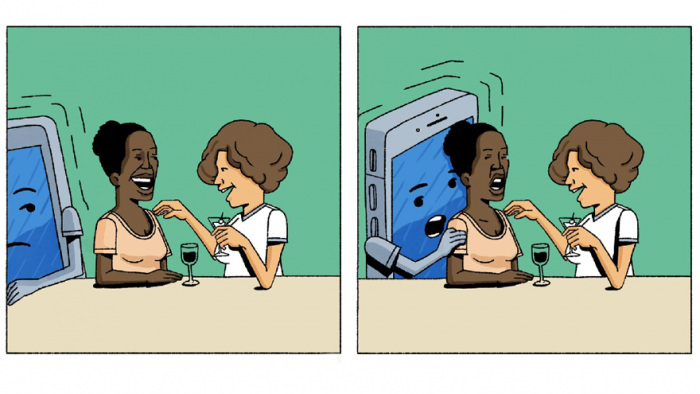 He aims to get people to identify themselves among the frames and talk about the issues raised in the series. He recognises that people tend to keep their thoughts to themselves, and he hopes to get them laughing about such obstacles. Kabwe sees No Narrative as a weekly offloading of his own life experiences, reflecting on them and seeing personal issues under an objectifying filter of simple illustrations.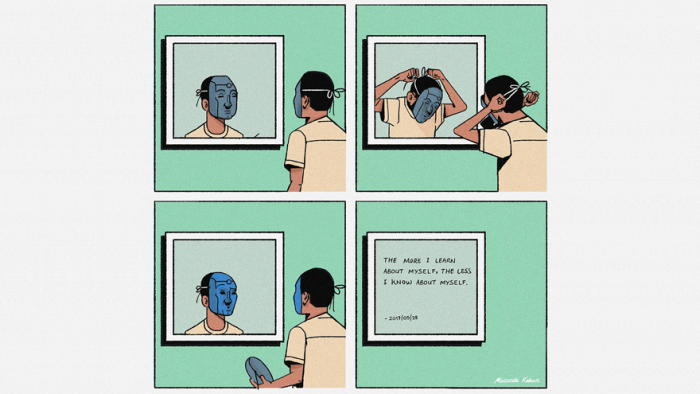 He tackles addiction to social media, the gratification of alcohol consumption, Insomnia and the polar extremes of self-esteem. Though each scene is simplified and leaves some leeway for interpretation, the frames are all laced with intent, depicting imaginary figures as they don various masks literally and figuratively.
Kabwe keeps the words in No Narrative to a minimum.
"I use as few words as possible to keep the comic purely visual. The language of pictures is universal and it transcends all these labels people put on themselves," Kabwe explains. "Local influences organically find themselves in my work. Africa is eclectic and formless. All my work is African because it's all born here, but I don't dress it up for any tourists. It's moving and changing too quick to be categorised and labelled."