Vietnamese studio Vo Trong Nghia Architects have built an eight-hut community centre on the Saigon River peninsula in the east of Ho Chi Minh City.
The centre, called the Diamond Island Community Centre, provides a series of domes that can be used by the local residents for events such as conferences, meetings, children activities, banquets and parties.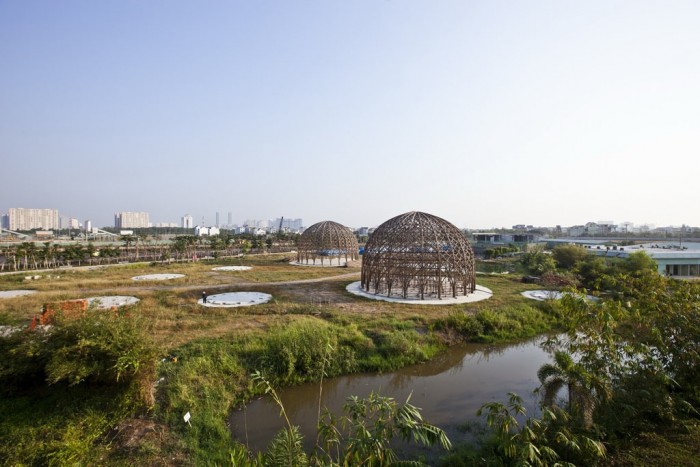 The structures are a combination of vernacular Vietnamese architecture and contemporary architecture. Inspired by the traditional bamboo baskets that Vietnamese farmers used to shelter fowl, the studio constructed the entire community centre from bamboo.
The structures were built using only bamboo pegs and rope and no metal joints.
All of the structures are lit through a large skylight that simultaneously keeps the space cool by providing an escape for the rising heat. The detailed bamboo structures are roofed in thatch to provide protection from sunshine and heavy rainfall.
"Bamboo has a very rich and strong relationship with the Vietnamese culture and life scene," say Vo Trong Nghia Architects.