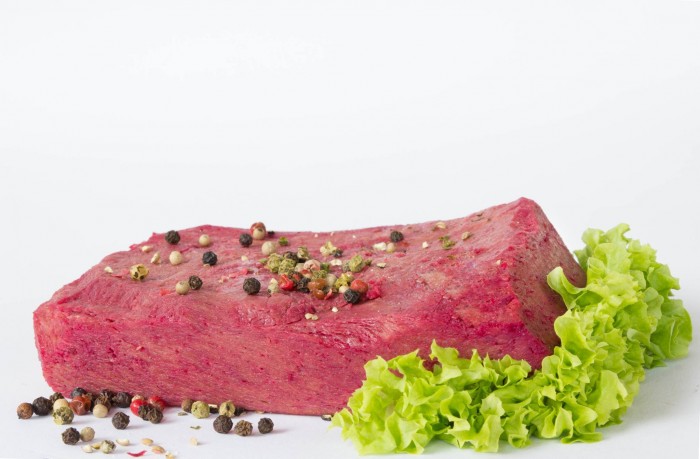 Dutch food technologists at the Vegetarian Butcher have mastered the recipe for a plant-based protein that mimics the taste and texture of a juicy steak.
Dry and flavourless mock meat is nothing new. It's an unfortunate consequence of pursuing vegan or vegetarian diets, until now. A Netherlands-based food technology firm called Vegetarian Butcher has engineered a plant-based protein that they claim mimics all the things you love about a juicy piece of steak.
The plant-based "steak" was designed and engineered by a group of food experts, scientists and chefs whose sole focus was to create a product that was just as good if not better than meat.
The company uses a variety of plant proteins such as pea protein, lupin, soy, pectin, wheat gluten and vegetable fibres. The startup uses a cylindrical food-processing machine called the Couette shear cell device to make the plant proteins resemble the fibrous nature of meat. The mixture is baked at 130 degrees Celsius.
Atze Jan Van Der Goot, the lead researcher, believes that their products are far superior to the market standard because they have manufactured a fibrous texture that closely mimics a fleshy steak. This meat substitute has a 3-centimetre thickness, which is larger than the average mock meat.
The company is focused on creating a product that closely resembles meat because they are targeting meat-eating consumers to offset the growing and unsustainable global demand for meat.
The product remains unnamed and scaling up for the market is a major challenge that the Vegetarian Butcher still needs to overcome.