Inside the box is an eco-friendly play concept by Design Academy Eindhoven graduate Lisanne Koning.
The project creates boxes that have two primary functions. Firstly, they're used to deliver food and other supplies to disaster-stricken areas. Secondly, the boxes transform into toys to fulfill another basic need in these areas: play.
"With 'Inside the Box' I created a way to make the packages themselves fun by printing colourful images of animals, vehicles and board games on the inside. These can easily be cut out to make toys and there are different colour codes for different ages," she writes. "In this way, the aid boxes are not wasted, but get a new life, brightening the days of the most vulnerable."
The right to play is vital for children and they are often denied that right, she adds.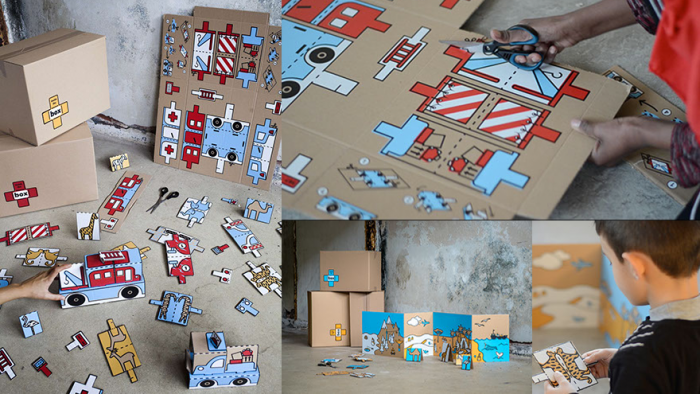 Designed for different ages, some boxes are more difficult to transform and assemble than others. One pattern, called Playbook, is ideal for older kids to play together and even share ideas.
She hopes that play will provide kids with an outlet and a whimsical escape from their circumstances.