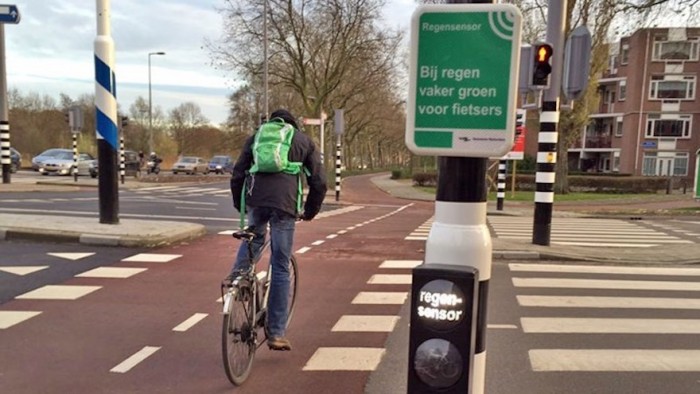 traffic light rotterdam
In an effort to encourage residents to swap their cars for bicycles, the city of Rotterdam has come up with various ways to make everyday commutes more comfortable for cyclists. In addition to the efficient bike lanes and routes integrated into the road network, the city now plans to keep its bike-riding commuters out of the rain with special traffic lights designed to give way to cyclists in wet conditions.
Currently being tested on one set of traffic lights in the city, the new system works off simple sensors that are able to detect rain. On a rainy day, the sensors trigger the traffic lights on the cycle paths to give green-light priority to cyclists so that they may reach their destinations faster. When this happens, drivers will have to spend a bit more time at the traffic lights, while the waiting period for a cyclist is reduced from three minutes to a brief 40 seconds.