Ultramel custard, Flora margarine, Lucky Star sardines and the gold and green sports uniform donned by South African sports teams are just some of the motifs that 22-year old artist Tiger Maremela uses in their digital art.
Based in Joburg, the artist uses these easily recognisable images to question the non-racist, non-sexist, non-classist society promised at the birth of the "Rainbow Nation". Titled "roygbiv", after the acronym used for the sequence of hues commonly described as making up a rainbow, Maremela's series includes a collection of music, videos, and images, to draw attention to politics of heteronormativity, blackness, capitalism and health in black communities.
"My creative process starts with a lot of research because the issues that I explore in my art are dense and complex and I need to fully understand them from a personal, and creative perspective," says Maremela.
Today, more than 20 years into the "new South Africa", the myth of the "Rainbow Nation" is crumbling. We interview Tiger Maremela to speak about their work and how digital art examines politics.
You're relatively new to the art game, so could you please tell us where your journey as a multimedia artist began?
I have always been interested in art. I used to sketch as a child, I wrote poetry as a teenager and a few years ago I started taking pictures. It was only in the last year that I started fooling around with Photoshop and figuring out how to make art using images, videos and sound. All my various interests have somehow converged into the kinds of work I make now
Breakdown 'roygbiv', your latest body of work, to someone who has never heard of it before.
'roygbiv' is a mnemonic device used to remember the colours of the rainbow. Post-apartheid South Africa is typically known as the Rainbow Nation. The gay pride flag is made up of the colours of the rainbow. I used these three ideas as departure points for this eight-part multimedia series. 'roygbiv' seeks to interrogate and re-imagine the myth of the Rainbow Nation while observing black masculinities in post-apartheid South Africa.
Using the series, I look at various issues that intersect with black masculinity, such as capitalism, mental health, modernisation and the contributions that black women have made in South African political movements. The series is a textured and overwhelming introspection into some of the conversations that South Africans are currently having. It is a visual interpretation of the #MustFall rhetoric.
What do you hope to achieve through this project? How do you wish for it to be received by the public?
I am hoping that through the series, I remind black South Africans of their brilliance despite our long history of oppression. For instance, pt. 3 (Assimilation and Black Excellence: Two Sides of the Same Coin) observes clothing as cultural performance with black sub-cultures as the main body of focus. In that piece, I chose to forget everything negative we have read about black sub-cultures and celebrate the strong aesthetic integrity of sub-cultures such as Izikhothane, ooSwenka and the Sapeurs.
Or in pt. 8 (non-viole(n)t masculinities) I look at the symbolic annihilation of black queer identities and contrast it to the strides that the media have made in representing black queer men, albeit with its problems. I compare various black masculinities and attempt to re-imagine what could happen if we began to decentralise hegemonic and hyper- masculinity from society. I'd like for the work that I am doing to be added in conversations that we are already having in this country.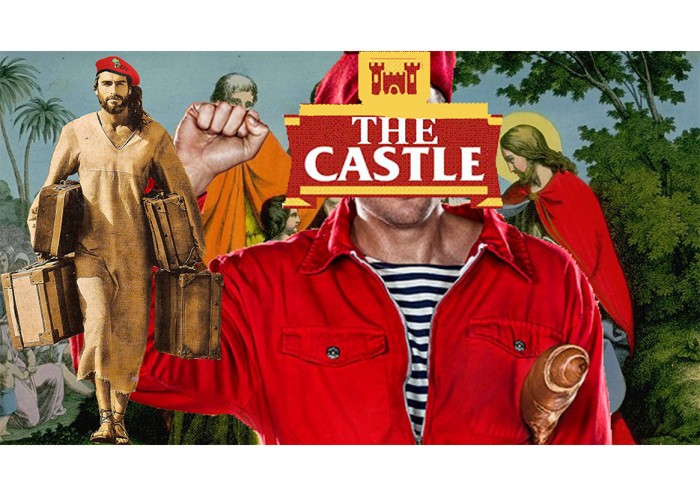 How does creativity and design make the world better?
Creativity allows us to challenge and unlearn and design is the physical manifestation of this creativity. The world can only be better when we never stop trying to re-invent the wheel.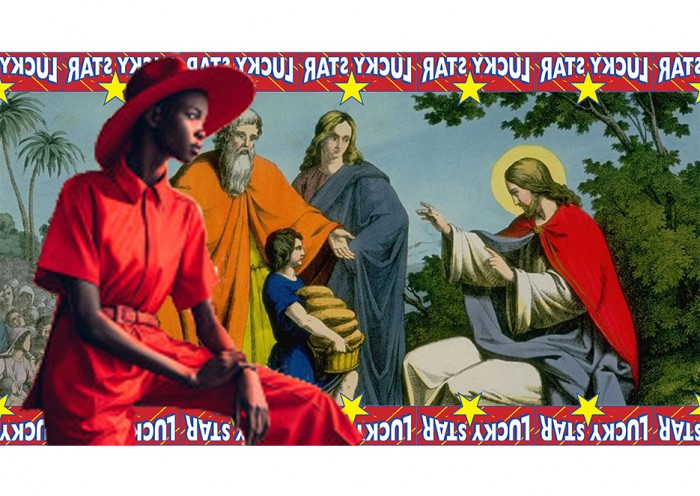 This article was co-produced by Yethu Mtshali and Khumo Sebambo.