"Architecture should speak of its time and place, but yearn for timelessness." – Frank Gehry
Here are three examples of inventive architecture that have recently made waves in the architecture world, starting with the new gymnasium building of the Tianjin University in China. Designed by Atelier Li Xinggang, this state of the art athletic institution was completed in 2015. It was designed to echo athleticism thoroughly in its configuration, featuring multiple indoor sports fields that are connected by linear public areas.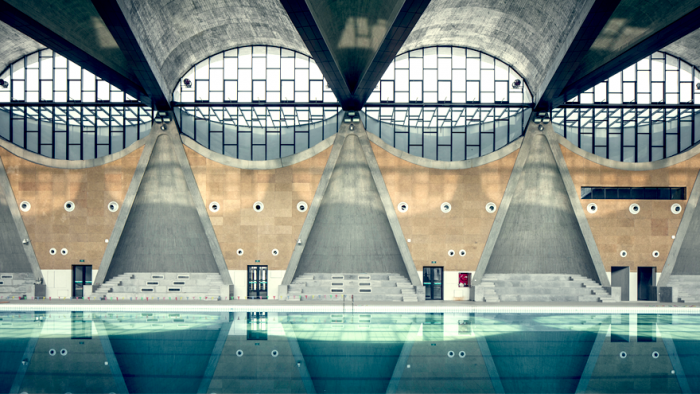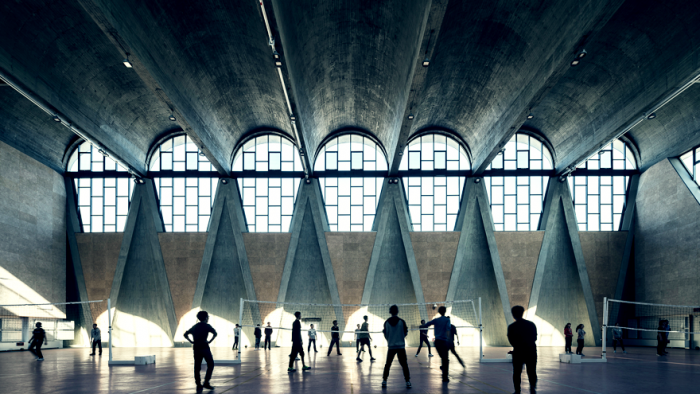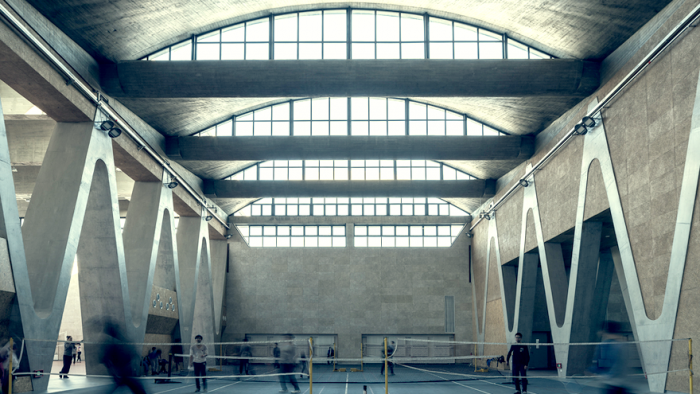 It has a curved surface roof which creates a wave-shaped structure overhead with different eave heights, casting light below at multiple angles. A 140-meter long indoor running track is installed just below the ceiling of this compound which forms an exceptional light environment for athletes to train on an 'infinite' jogging landscape. Runners who are exercising on the overhead lanes naturally form a part of the landscape inside this gymnasium, reflecting the athletic heart of this building.
Moving to Eastern Europe, the Zaryadye Park in Russia somehow defies architectural categories. An impressive feat of landscape design and urban planning come together for a unique terrain that was completed in 2017. The Zaryarde Park was constructed by multidisciplinary design firm Diller Scofidio + Renfro.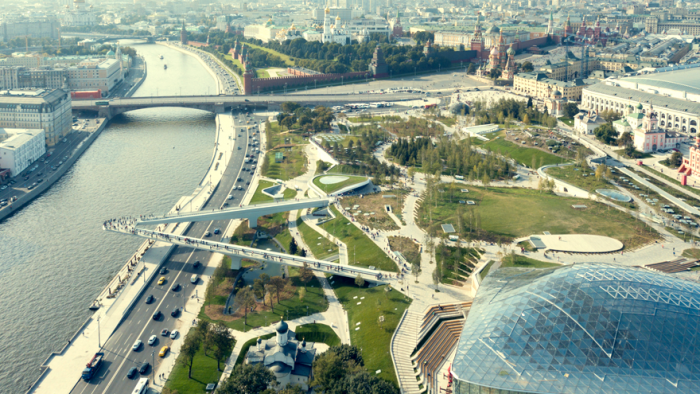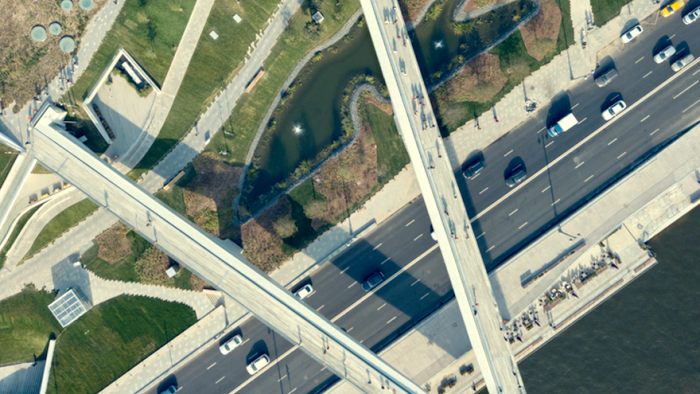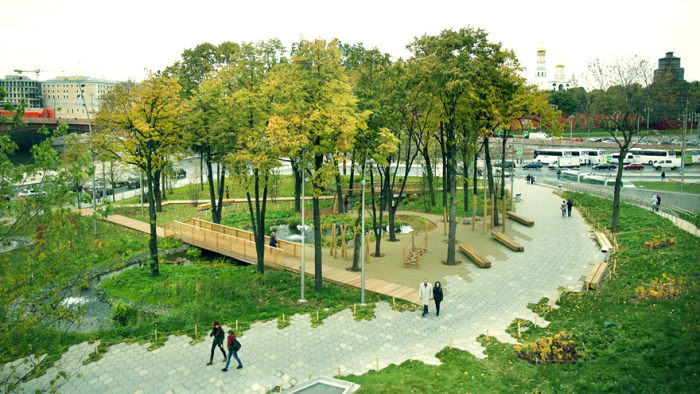 The park sits on a historically significant site imbued with both Russia's collective past and its evolving objectives as a modern superpower. In 2012, the government of Moscow, with help from renowned architect Sergey Kuznetsov, drafted a design competition to transform this previously privatised, commercial space into a public park for citizens to enjoy. The design brief challenged designers to create an open park borne of Russian and Muscovite heritage as well as one that utilises the latest construction methods and sustainability techniques with regards to the surrounding nature.
The Zaryarde Park is the first completely new park to be built in Moscow in over seven decades. Also referred to as an example of "Wild Urbanism", this design is at once an urban plaza, public park, social space and a cultural beacon.
Concrete arches and pathways are combined with the lush gardens of the Kremlin to create an original park that is both authentically urban and green. An irregular, zig-zag stone paving system knits cityscape and landscape together — generating an intertwined combination rather than a border — and encouraging pedestrians to wander freely.
On to the shores of South America, the Santa Fe de Bogotá Foundation emerges as a beautiful case of hospital design. Completed in 2016 by Colombia-based firm El Equipo de Mazzanti, this hospital project had to connect to its surroundings on an urban level as well as provide a restorative space for inpatients.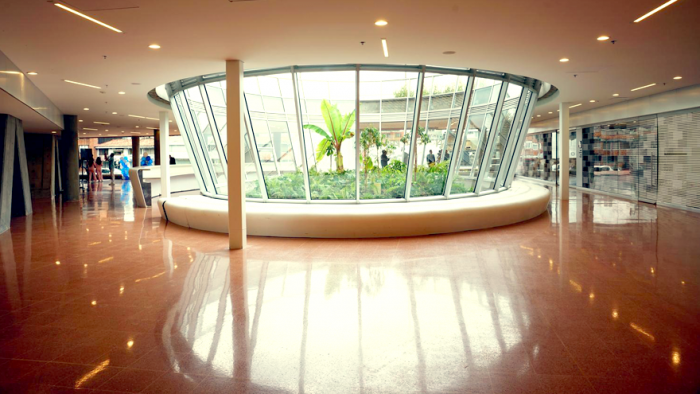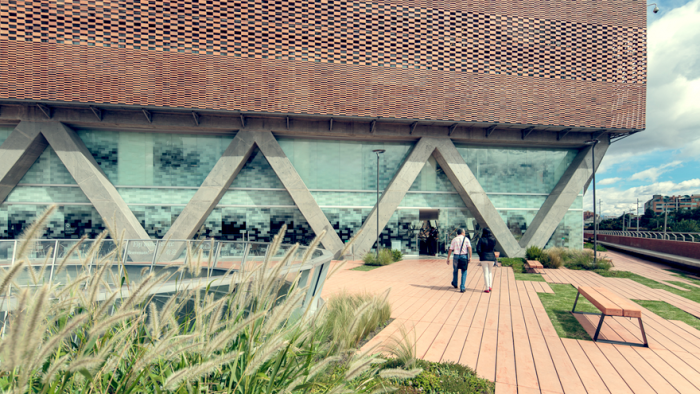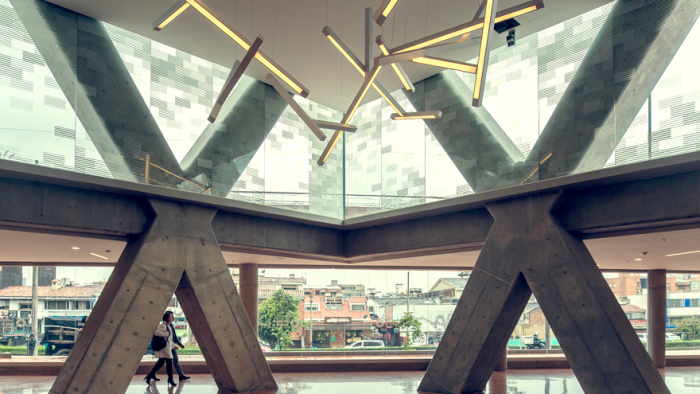 The building has 12 floors, the first one connecting through a vast lobby and central column that spreads natural light throughout the building from the inside. The Santa Fe de Bogotá Foundation has a massive vegetation area embedded in it, as designers have recognised the healing influence that nature has when building a medical environment. It has a public plaza beside its façade, supporting a free flow of walking around the hospital's entry points.
It was the architecture team's goal to minimise environmental conditions that cause stress, while also preserving the patients' sense of privacy and comfort by designing positive ambiences with numerous soothing spaces. The ninth floor of the hospital is a solarium, a space designed to truly exemplify the 'garden hospital' concept. Here, patients are encouraged to recover among the greenery and survey their urban surroundings from an elevated, soothing viewpoint.
Photography credit: Alejandro Arango, Haiting Sun, Iwan Baan