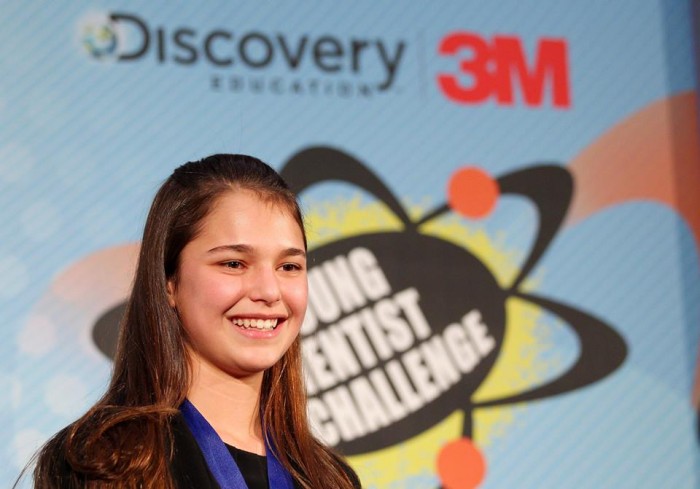 Hannah Herbst created the Ocean Energy Probe. Image Credit: Discovery/Facebook
A low-cost device able to harvest energy from the ocean is the brainchild of 15-year-old Florida-based Hannah Herbst. The teenager used $12 worth of materials to create her "Ocean Energy Probe" – a small-scale device she hopes will one day be a source of power to those in the developing world.
Speaking to the media, Herbst said her 9-year-old pen pal in Ethiopia, who had limited access to electricity, inspired her. Using low-cost materials, including a 3D-printed propeller, some PVC pipe, a pulley, and a hydroelectric generator, Herbst designed a device strong enough to power a set of LED lights.
Under the mentorship of 3M scientist Jeffrey Emslander, the device was tested in the Boca Raton Intracoastal Waterway. Herbst used the current coming in from the Atlantic Ocean, which produces a large amount of energy, to power her device.
She calculated that if the device was scaled up it could power three car batteries in one hour. This means that devices desperately needed in the developing world, like medical equipment and saltwater desalinisation pumps, could be powered by her device.
The young scientist was awarded $25 000 for her creation, which took first prize at this year's Discovery Education 3M Young Scientist Challenge. She was one of nine finalists.