October marks Mental Health Awareness Month. For many, design is a form of healing and for some creatives, it is a powerful tool for healing others. A recent example of this is an interior design project called Post Service. It was designed by Tableau (a Copenhagen-based multidisciplinary studio founded by creative director, Julius Værnes Iversen) and led by mental health practitioner, Xanthippi de Vito, who played a key role in the conception of this healing space.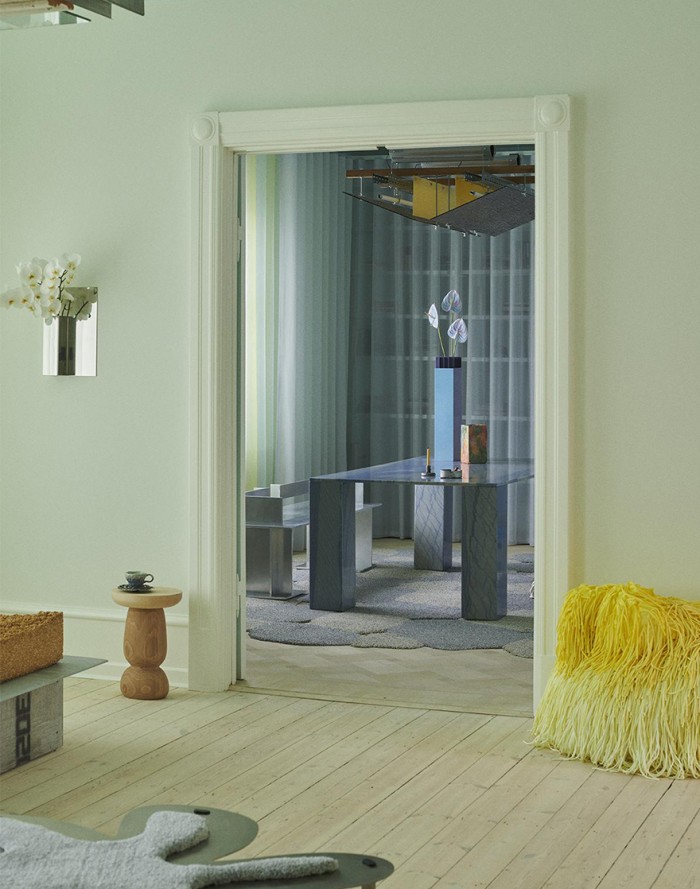 A year in the making, Post Service is the result of collaboration between designers, artists and creatives. The space is dedicated to mental health, grief and mindfulness. It has been described by Tableau as a "facilitation studio addressing death and grief" and offers a sense of community in Copenhagen where conversations around mental health are stigmatised.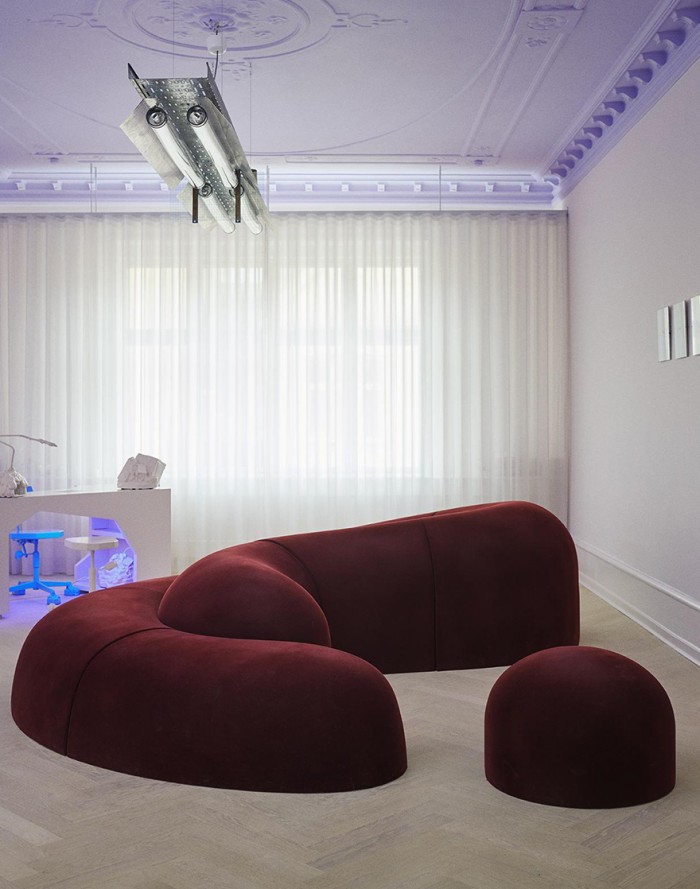 The project was conceptualised in 2015 when De Vito questioned how mental health could be enriched through design and how to integrate art and design in the healing process. Years later, she tasked Tableau to orchestrate the interior design. The space incorporates cool and calming hues, carefully curated objects, and floral arrangements.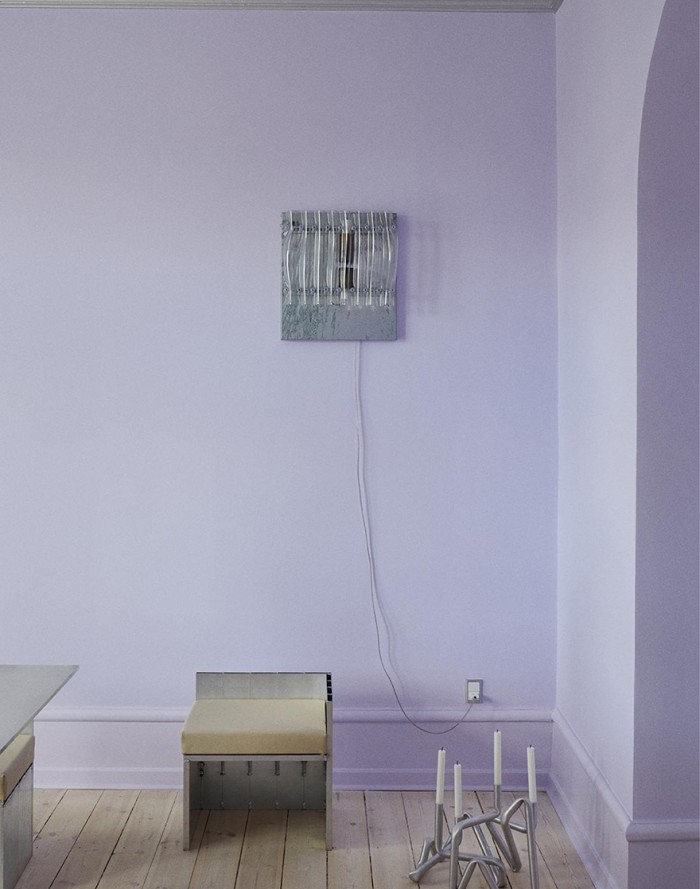 The Post Service space includes wellness zones with private infrared saunas and a movement room with a ballet barre. With the goal to create a sense of community and instill a healthy balance in guests, Post Service also hosts gatherings such as movie nights, dinners, and conversations, with a golden rule of not discussing work or asking others what they do for a living.
Furthering its 'not just a pretty space' approach, Post Service is also all-inclusive and home to wellness talks. The talks are hosted by De Vito to "engage with the materiality of mental health" and "make space for discomfort."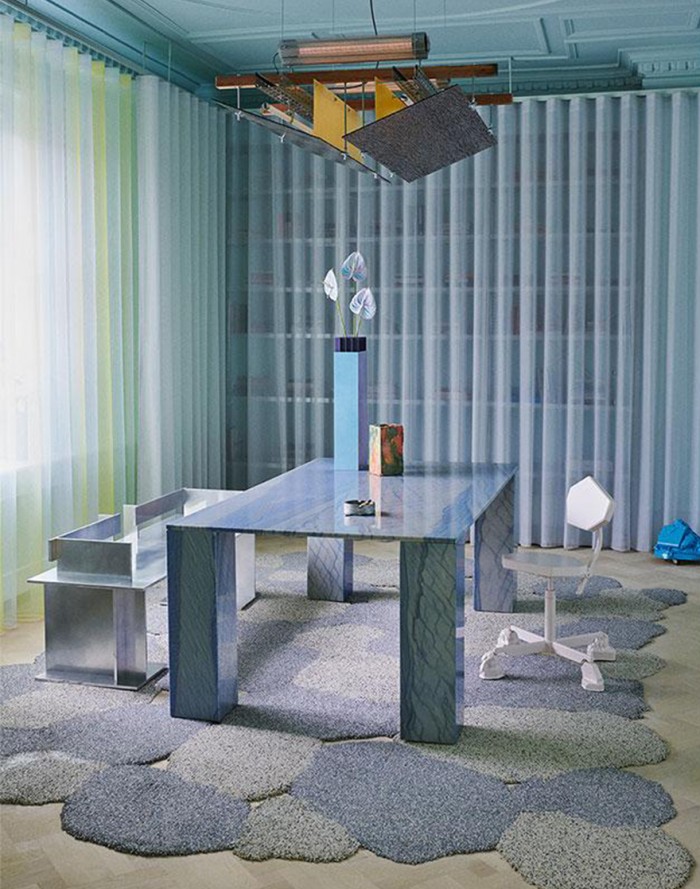 She also hosts 1-1 sessions. These are "based in health coaching with additional mindfulness, grief support, maternal mental health, and end-of-life doula practices" De Vito states. "This bag of tricks is not applied to everyone the same way because every client comes with their own reality. The goal of 1-1 sessions is to assist and guide them through their own growth process, regardless of where they're starting out. You know, there's this stigma around mental health and receiving help and such. But hear me when I say that every single one of my clients is a badass. Each one shows up for themselves, puts in the work, and has more compassion for others because of the internal work that they are doing in and outside of sessions."
Above all, De Vito hopes that Post Service can be a safe space for clients to share their authentic feelings and champion design in mental health.
Credits: Xanthippi de Vito, Post Service
Read more:
Mental Health Matters: Our round-up of #DI Speakers who are mindful of mental health.
A-E-I-O-U - Gisèle Human's new Waif film by Frankie Nassimbeni - addresses mental health.
Freyja Sewell is designing cognitive training technology for the future.