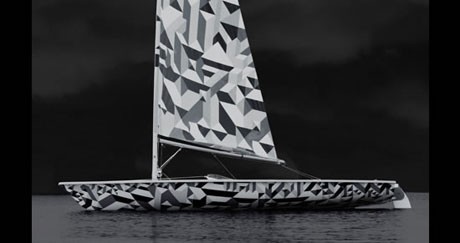 Laser sailboat by Marian Bantjes.
Wallpaper magazine asked Marian Bantjes to produce pans for a graphically enhanced Laser dinghy. The commission formed part of their "Handmade" themed issue where they asked leading creatives and manufacturers to produce various objects in a limited edition.
As a self-confessed ocean lover, Bantjes produced something that is sure to become a design classic. The "Laser sailboat" is reminiscent of the cubist patterns of the First and Second Word War.
The design, which is inspired by the "dazzle" naval camouflage, is available in a limited edition of 12 for about R110 000. Each boat has a unique number moulded into the hull to guarantee authenticity.
Watch the Talk with Marian Bantjes
Talks
• Duration: 00:09:24
•
27 Nov 13