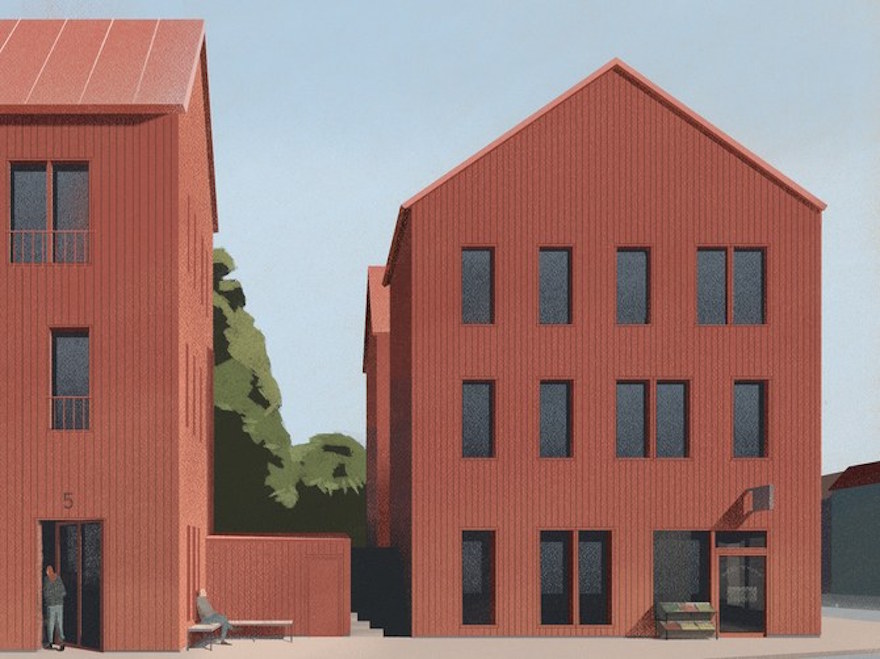 While Stockholm faces similar challenges to other cities – climate change, racial and economic segregation, and ever-increasing transportation needs – they are also having to confront the combination of a rapidly growing population due to immigration and years of insufficient residential building construction. This has resulted in a relatively dire housing shortage that has been felt in Sweden for years.
In an effort to address this, work is being done to explore the possibilities of self build housing as a tool to create more inclusive neighbourhoods.
One of the projects is called Self Build City. This is collaboration between the independent art foundation Färgfabriken, KTH School of Architecture and the municipal housing developer Knivstabostäder. The Self Build City takes its inspiration from the Swedish Egnahems Movement, a tradition of self-built, affordable family housing that occurred at the end of the 19th century. It saw government agencies subsidise housing costs for families who helped with construction tasks like laying bricks.
Spearheaded by KTH dean Per Franson, the Self Build City project will employ refugees as builders of a three-storey, nine-apartment timber complex in Knivsta, a suburb north of Stockholm. Though the design of the building is still in progress, it will likely be made from timber modules that machines will fabricate off-site and workers will assemble on-site.
The building will feature flexible ground floors and small sheds that can be used for residential, educational or commercial purposes. Wherein the homes of the Egnahems movement were single family units, the Self Build City is more urban, aiming for low-rise density.
The refugee builders, who will ultimately take up residence in the space they create, will be assigned jobs like plumbing, electricity, painting, and construction – tasks that it is believed will give them an even greater sense of ownership over where they live.