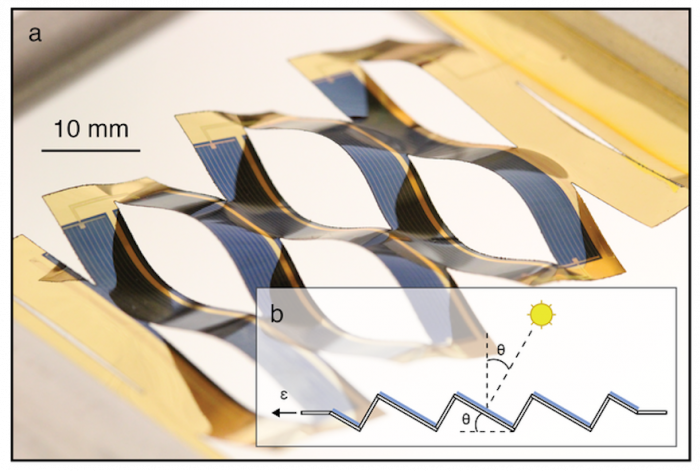 Scientists from the University of Michigan at Ann Arbor (UM) tapped into the Japanese art of kirigami when designing the next solar energy innovation. The new solar cell is a low-cost, high-yield way to track the sun.
Using the ancient art of paper cutting, researchers created a thin-film solar cell able to follow the sun. The method is called optical tracking and it allows the cell to absorb more of the sun's energy.
The brainchild of the University's Professor Matt Shlian, the solar cell is one of a number of ways researchers are using the ancient arts of origami and kirigami to bring about real change in the modern world.
It is lighter, more elegant way to track the sun as opposed to the traditional use of motors and gears. Using a small, motorised mechanism, researchers slowly stretch the cell, bending its shape and changing the angle of its surface.
The design costs less than traditional solar panels that are much heavier and have to be attached to large motors. The kirigami solar cell also produces between 20 and 40 per cent more energy than a traditional solar panel.
The researchers hope to market the design in the future.