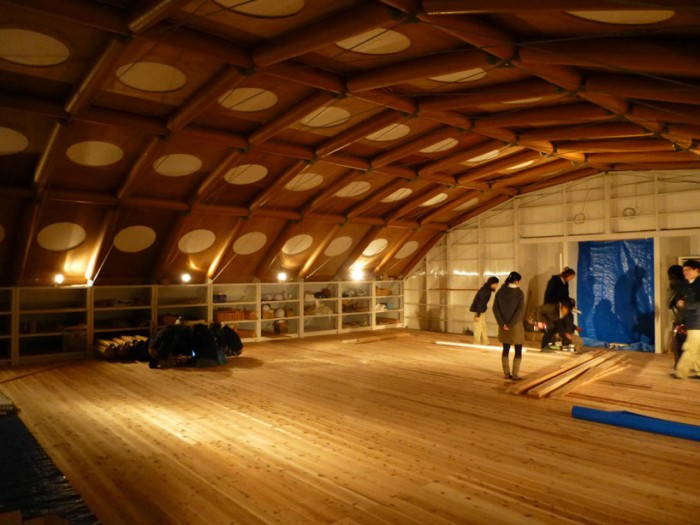 Kyoto University Temporary Studio by Shigeru Ban.
Drawing on his renowned characteristic of using cardboard as a medium for constructing buildings, Shigeru Ban has recently led graduate students to construct a temporary studio space.
Japanese architect Ban worked closely with graudate students from Kyoto University of Arts and Design to construct a studio space where they can showcase their work. The studio resembles many of Ban's famous buildings due to using cardboard and brilliant joinery techniques for its construction.
The temporary studio has been designed with an open-plan, semicircular space seeing rich, wide-grained wood for supporting columns. The paper tubes function as more than just an outer-shell for the building, they provide ample storage space for students when they are on vacation. Corrugated plastic was used between columns to allow ample light into the studio.
Along with a new place to exhibit work, the Temporary Studio provided students with an opportunity to work with Ban and gain insight into unconvensional and sustainable architecture.