The University of the Underground is the brainchild of the Dr Nelly Ben-Hayoun. Her work serves to investigate, analyse and design experiences.
Free, pluralistic and transnational, the university is based in the underground of nightclubs in London, Amsterdam and New York City. It was launched in 2017. Ben-Hayoun hopes to create a network of tuition-free universities around the world.
The university currently provides a two-year full time MA in the Design of Experiences degree. It is offered in collaboration with the Sandberg Instituut in Amsterdam.
This year they celebrated the first graduating class, made up of about 13 students with projects focused on topics including an investigation into the Middle Passage, how communities can become resilient to structures of state surveillance, examining the social value of labour.
Below are some of the graduate projects.
I've been to Paradise - by Joseph Pleass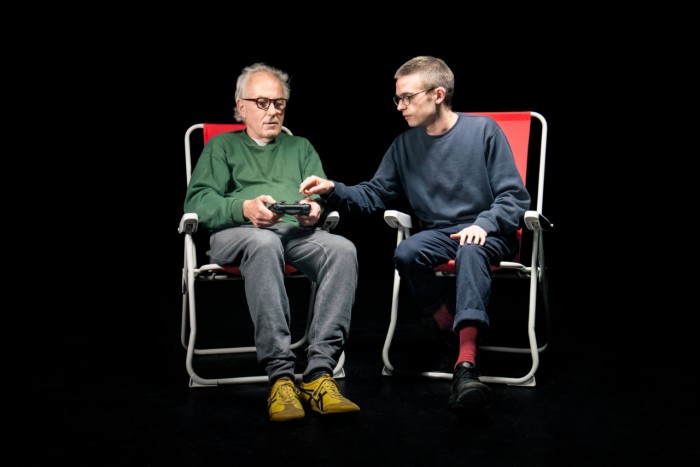 British student Joseph Pleass designed a video game called 'I've been to paradise' that explores the idea of dying in paradise and opens up a conversation about how we choose to die.
The video game allows the player to role-play the experience of going through euthanasia with a loved one aboard a fictional euthanasia cruise ship.
"I was inspired by an article I saw online about what happens when someone dies on a cruise ship. I was interested in how the article hinted towards this notion that dying on a cruise-ship is the incorrect way to die. I thought this was a good starting point to look at our relationship to death, and the institutions and architecture that corresponds with this," says Pleass.
He adds that the game started as a project about choosing to die in paradise and the 'choice to die' put him in the direction of euthanasia, "which also allowed me to bring in this wider conversation about how we choose to die."
For Pleass, choosing to execute this sensitive subject matter using video games stem from the idea that using this medium allows for the experience to be bespoke. He believes that the point of video games is to present people with choices and decisions, much like euthanasia.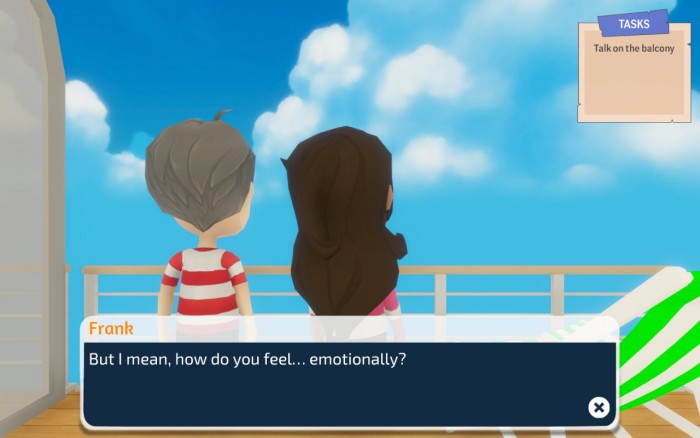 "The euthanasia debate presents you with a series of difficult decisions, and a video game allows you to make those decisions virtually," says Pleass.
Using video games as the platform allows Pleass to discuss, question and critique the existential, cultural and philosophical discussions that assisted dying presents. Pleass says that he hopes his game opens up the issue of euthanasia for debate with a more light and humorous tone.
True Fake - by Evita Rigert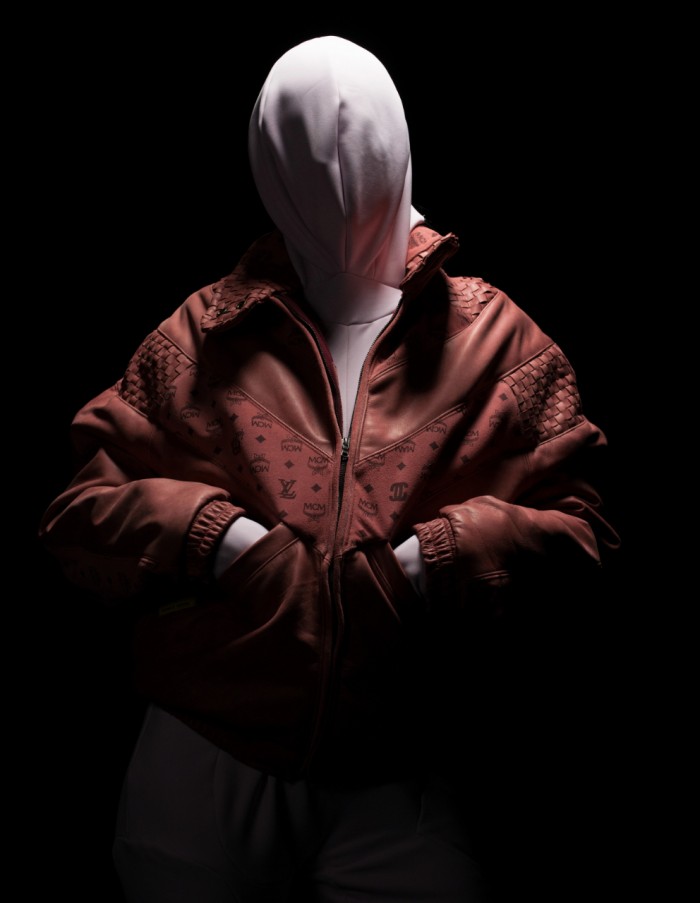 Swiss student Evita Rigert's project 'True Fake' investigates the influence of the counterfeit subculture that exists within the fashion industry and the lengths that major fashion brands have to go to not only curb this culture but to stay ahead of it.
For her project she interviewed the "Professor of Fakes" Martin Doll in Düsseldorf. Doll wrote the book "Fälschungen und Fakes: Zur diskurskritischen Dimension des Täuschens".
Her meeting with Doll clarified that counterfeits express a lot about our society and that it can trigger a critical dynamic.
"A fake can also question what is authorised as 'original/, 'real' or 'authentic'. Because the counterfeit industry neglects all laws like copyright, trademarks, they know no boundaries and use the loopholes of the system. A fake is much more direct than an 'original' product," says Rigert.
For her project she appropriated the strategies of the counterfeiting industry and created the "True Fake Shop". Rigert produced fake collaborations between brands like MCM and Double Goose, and Gucci and Disney.
For the MCM and Double Goose collaboration she designed a pink leather jacket finished with all the brands' signature labels. For the Disney and Gucci collection, she designed a 'lion leather' jacket inspired by the upcoming The Lion King film.
"I designed 'objects of desire', objects that say a lot about our society and what we associate with these somewhat empty objects. The details were crucial, because I designed the experience as a whole," says Rigert.
She adds, "It was about showing that our values are fake because many of them are determined by capitalist companies. For example, who is important, who has influence and who controls and promotes the consumption of a product."
For Rigert counterfeit products copy only the exterior, the shell or the façade, a metaphor for life really. Much like life and the various structures in place, she believes that you should "fake it till you make it". That is simply what I did."
Read more:
Nelly Ben Hayoun on the impossible pursuit of the origins of knowledge
University of the Underground: Learn deviance in creativity
Nelly Ben Hayoun: An impolite future hero
Watch the Talk with Nelly Ben Hayoun
Talks
• Duration: 00:47:34
•
26 Jul 17