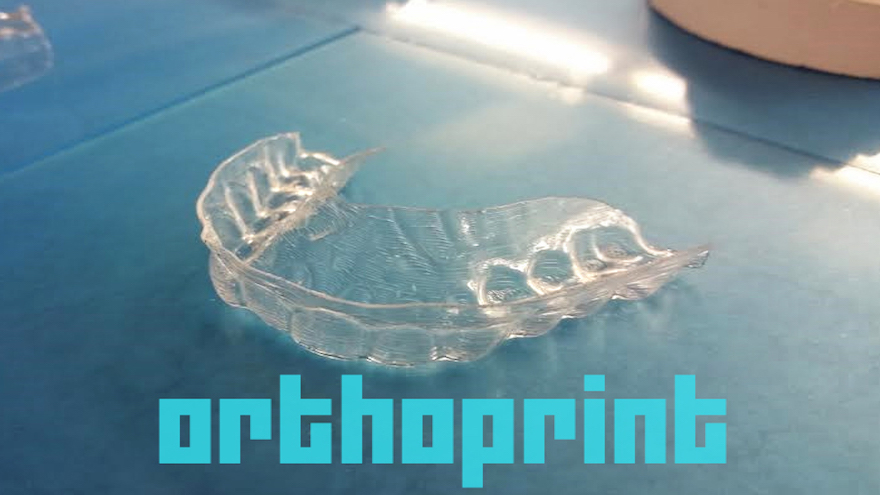 Orthodontia is a seriously expensive treatment. With even the most inexpensive versions of traditional braces costing anywhere between 3,000 to 7,000 USD, most students would never be able to afford them without at least some form of financial assistance. When Dudley Amos, an undergraduate at New Jersey Institute of Technology, noticed his smile wasn't as straight as it once was, he used a 3D printer to get around the financial hurdle. He calls the final product 'Orthoprint.'
Having lost his retainer years ago, Amos began to notice that his teeth had begun to shift despite years of wearing braces. Away from home and broke, the digital design student had a thought: 'What is to stop someone, who has access to a 3D printer, from making their own orthodontic aligners?' As it turned out, not much.
After researching orthodontic procedures, Amos began by taking molds of his teeth using traditional alginate powder, chosen because of its precision and ability to capture the slightest detail. He then placed the mold upside down in a yogurt container, filled it with liquid Permastone, broke off the top to reveal the casting and used a razor blade to smooth out the surrounding area.
Using a NextEngine 3D laser scanner, Amos describes the process as relatively painless. After creating an animation that showed the path his teeth would take over 12 stages, the final versions of the retainers were produced from a vacuum-form machine and sanded down so that they wouldn't irritate his gums. All the materials used cost less than 60 USD. Check out the shocking before and after pictures below.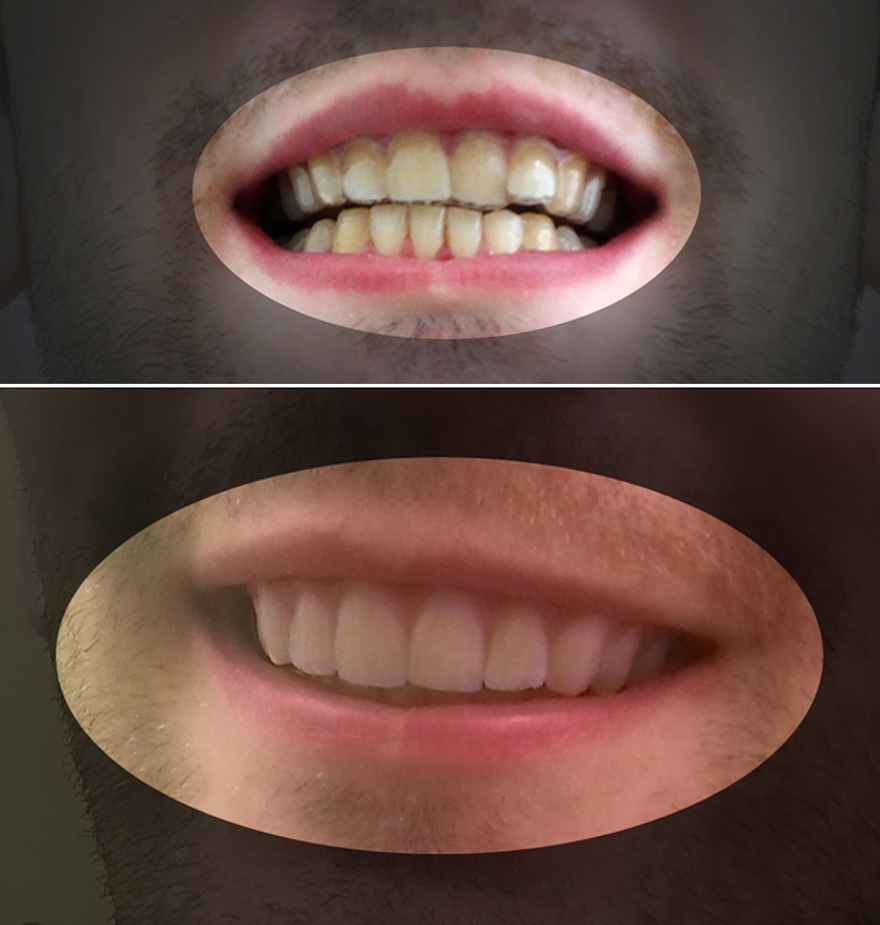 While he's been successful at building a personalised and functional product, he's quick to point out that he's no orthodontist and doesn't advise novice dentists to try this at home. Still, if a student is able to so easily and affordably recreate such a complex system, a more cheaper commercial alternative for the masses can't be too far off.